Allison Hoefling utilizes the power of conversation
As both a social studies teacher and equity coordinator, Allison Hoefling's job has never been simple. Navigating the complexities of world history, women's studies and student disenfranchisement has created a teacher who has social justice constantly on their mind. To her students, this is shown through the care put in to respond whenever tragedy strikes.
Following the recent mass tragedy in Uvalde, Hoefling invited her students to discuss their thoughts and reactions in order to help them express their grief and relate to other students.
"I think it's important for me to check in with my students and make sure they're okay. These school shootings are so hard for us to process…and I just want my students to know that it's ok to talk to me about it, and that we are doing everything we can to keep our school a safe place. But mostly just to empathize with them, y'all should not have to be dealing with this stuff, this should not be a part of your school experience," Hoefling said.
While she understands the impact these discussions can have, she also understands they are not always the answer when trying to make students feel secure and validated.
"It's really about building relationships with your students every single day; I don't think every teacher in the building needs to bring up every tragic world event every time, but if on a daily basis we are consistently building relationships with our students, they will know they can come to us for a safe place to talk. I think especially in a social studies classroom when we have big issues just taking a few minutes to check in is important, even if you don't have a discussion," Hoefling said.
However, her character is not just shown in moments of calamity. As the equity coordinator, Hoefling has facilitated programs aimed at fostering a more progressive environment that many students have appreciated. For example, study circles are a two-day set of conversations led by students that aim to explain the experiences and outlooks of minority groups.
"I think the study circles went pretty well. So far we're getting more students involved, especially those who wouldn't have initially thought to do so, and having them being presented with the opportunity to see other perspectives and viewpoints they may not have initially considered. I think it's been very eye-opening for students and teachers, I've heard good feedback from them," sophomore Grace Chulapakorn said. Chulapakorn was one of the leaders of the recent study circles.
Hoefling seconded the positive tone and was optimistic towards the impact similar initiatives could have on our school community.
"Study circles is an amazing program, and the kind of relationships that you build don't end on the final day, they keep going. I think it's so important that teachers and students alike learn to listen to one another and do our best to understand people's unique experiences. I've had so many 'aha' moments in the study circles, not even with students but with teachers, where I'm like 'That makes me understand this or that part of them.' It's a really eye-opening experience that helps you understand the people you're going to be sharing this building with for four years. The Student Advisory Board was actually born out of study circles," Hoefling said.
While she appreciates the impact of her job as the equity coordinator, Hoefling also wouldn't give up her position as a social studies teacher to focus solely on it; in fact she thinks the two jobs complement one another.
"They kind of go hand in hand, social studies and social activism. So much of the damage we see done in history is due to inequities that are still experienced. I enjoy the equity part of my job, however, most of that I don't directly interact with students. So the fact that I still get to be a teacher keeps me engaged with students, hearing what the big problems are, ways that they want to talk about them and what they think the fixes are for them," Hoefling said.
Your donation will support the student journalists of Walter Johnson High School. Your contribution will allow us to purchase equipment and cover our annual website hosting costs.
About the Contributor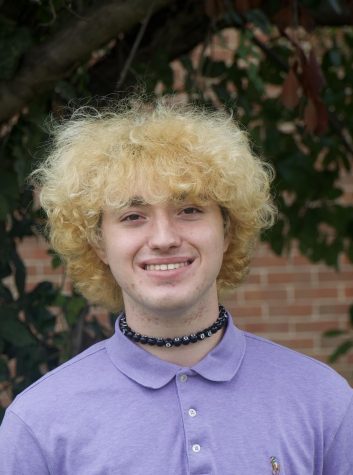 Liam Dorrien, Print Arts and Entertainment Editor
Liam is a Print Arts and Entertainment Editor and has been with the Pitch for two years. In their free time they enjoy playing guitar and watching movies.