New policies headline new school year
As school ramps up and gets underway, several new policies are in place as administration looks to get a fresh start this year. These policies include a revamped bell schedule with a longer lunch, a renewed effort to keep phones away and security measures like requiring students to wear ID badges.
Bell schedule changes:
The policy changes generating the largest amount of buzz around the school are far and away the numerous adjustments made to the daily bell schedule. The main alterations surround the implementation of a roughly hour long lunch, with a minute being taken off of transition time between each class and each class being slightly shortened in order to reallocate the time.
The idea was first proposed at a meeting with the Instructional Leadership Team and the Student Advisory Committee over the summer, where subcommittees composed of students, teachers and staff were formed to discuss solutions to some of the most significant issues pertaining to the school. Sophomore class president Meley Ghermay was a member of the wellness committee focused on improving the wellbeing of the school community and a significant supporter of the proposed changes to the lunch duration.
"I really pushed for the hour lunch because I think it solves a lot of problems. I know I myself didn't always get to eat lunch because there was always some kind of thing to do, like a club, or concept card meetings or talking to a teacher," Ghermay said.
The proposal was met with support from both teachers and students at the meeting, but there was a slight hesitancy towards altering the school's schedule. Committee members worked together to find time throughout the day to add to lunch and quickly recognized that shortening transitions in between class periods from six to five minutes would be a viable source of time.
"
Even though some people like the six minutes, one point was that during Wildcat Wednesdays we only had five minutes anyways and people were fine. So that was one concern but we figured it out.
— Meley Ghermay
In addition to finalizing the changes to the bell schedule, the committee also voted to overhaul Wildcat Wednesdays. Instead of having their own dedicated block each Wednesday, wellness time is now delegated to a certain department each week.
"Having this rotation schedule it's also really nice that in each one of your content classes once a week you have that period where you can decompress however you see fit, whether that's doing work or making up work or even taking a nap. That's your prerogative during that time," English department head Taraneh Azani, who was a member of the wellness committee, said.
Despite the annoyances that come with transitions being shortened to accommodate the longer lunchtime, overall, the schedule changes have enjoyed largely positive feedback across the school.
"The lunch period is great because it's long enough to go off-campus or go to a club and still have time to eat lunch with your friends," senior Silas Hultman said.
Phone policy:
Also new this year, there has been a crackdown on phones out during class. County-wide, students have reported lower tolerance for phones in class, and MCPS updated its cell phone policy last year in May for the first time since 2017.
The policy, called COG-RA, requires that devices be turned off except for before and after the school day and during lunch. At the high school level, the policy gives individual principals the discretion to decide if phones should be allowed during transitions between classes. Middle school principals have discretion on whether phones can be used during lunch, but not during other times in the day, while elementary students are only permitted to use devices before and after school.
Changes also included exceptions for people with special needs, an Individualized Education Program (IEP) or 504 plan.
At Walter Johnson, administrators in conjunction with the Instructional Leadership Team (ILT) decided to allow phone use during transitions; however, students are required to leave their phones in the classroom when going to the bathroom.
"
We had a terrible tardy and hall walking issue last year and are making concerted efforts to emphasize the importance of being in class.
— Principal Jennifer Baker
Although many students enjoy using their phones, the need for a distraction-free learning environment is also recognized.
"I don't like it but I understand that the phone policy increases focus in class and helps our learning productivity, " sophomore Guillaume Fradet said.
Most teachers, who have to deal with the effects of phones in class during their teaching, support the phone policy to help their classroom environment.
"In class the need to compulsively continue to check to see what's being posted, who's taking selfies, it's very distracting (…) Students paying attention or not paying attention affects their grades and doing well in classes," Spanish teacher Mara Ponce said.
Security measures:
There is no question that recent years have brought new safety concerns regarding schools. The nationwide epidemic of school shootings have left students across the country feeling uneasy about going to school. In MCPS, there was an incident last school year where a student was shot at Magruder High School. In response to this, WJ has implemented new security measures for this school year.
The new measures include limiting entrances to the building, keeping doors locked and requiring students to display ID badges while they are in school.
Assistant Principal Jeffrey Leaman explained that the measures were implemented based on feedback from students and staff desiring a more secure school environment.
"
We looked at student voice data, staff data, staff voice data and looked at what the energy is around. There's definitely a heightened sense around people wanting to feel safe and secure.
— Jeffrey Leaman
Leaman also urges students to not take an antagonistic view toward the new measures and asks them to view it as a collaborative effort.
"We know we can do better with safety. So it is not a 'do this because we're telling you to do it;' it's [that] we want your buy-in. Student voice data [said] we want to feel safer in school. [With] everything going on in this country, everyone wants to feel safer. Well, we can help out with that if we're working together," Leaman said.
Senior Saanvi Shashikiran finds the new measures sensible if odd to adjust to.
"I think the security mechanisms do make sense. It's not that hard to have my ID out, but it's just weird adjusting to this new system," Shashikiran said.
The true effectiveness of these new security policies remains to be seen. In many ways, they are a showing of how the school environment is no longer viewed to be as safe as it used to be.
Your donation will support the student journalists of Walter Johnson High School. Your contribution will allow us to purchase equipment and cover our annual website hosting costs.
About the Contributors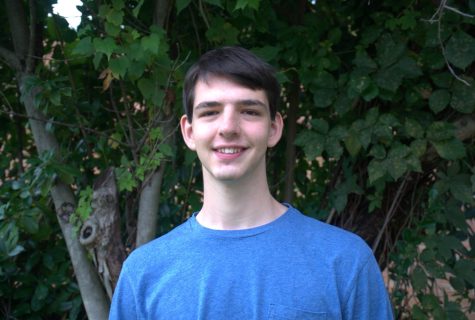 Alexander Lewton, Print News Editor
Alexander is a Print News Editor for the Pitch. He is a senior and in his free time he enjoys reading, hiking, and playing the piano.
Seyun Park, Print Editor-in-Chief
Junior Seyun Park is in his third year of the Pitch, happy to join this year as a Print Editor-in-Chief. Outside of Pitch, Seyun plays tennis and cello,...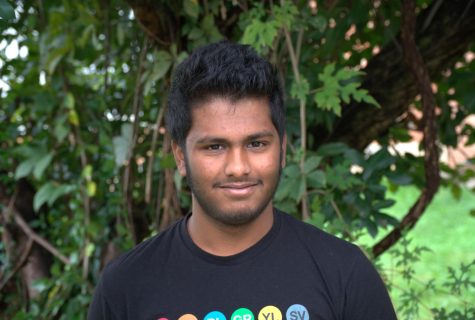 Sourish Dey, Online News Editor
Sourish is a senior and an Online News Editor for the Pitch this year. This is his second year on the Pitch and he likes to bike for fun.