Athletes lament lack of recognition
There are many sports that go unnoticed and some that don't even have official teams. Many players go through their whole high school career without playing in front of a student section, or for the unrepresented sports, not playing for WJ at all. This is an experience that every athlete desires and it is upsetting to athletes that many cannot experience this.
"I grew up playing bocce all my life and it hurts that I have put in all this work and nobody sees it. I love Bocce and I don't think my sport gets the recognition it deserves at WJ," junior Torben Mucchetti said.
Many athletes have expressed this same displeasure about not playing a popular sport. It has led some athletes to even stop playing for their school team and strictly play for their club team outside of school.
"I swam for WJ last year and I mostly did it to represent my school because the club team I swam for was much higher level, but after I saw that nobody really cared no matter how well our team did, I realized that there really wasn't a point. So now this year I am not going to swim for WJ and only swim for my club team," junior Calix McCormick said.
This is discouraging for many athletes who want to represent their school, but no matter how well they perform people don't recognize it. In some cases, someone can be one of the best at their sport in the area, but nobody will know because they don't watch and the sport isn't very popular.
"I think cross country is one of the most physically demanding sports, yet it doesn't get as much recognition as other sports. I feel like my accomplishments aren't as valued as they would be in other sports, and you don't get the same amount of spectators," junior Mackenzie Raue said.
There are many other sports that are not even represented in the school. Some of these sports include boxing, pickleball, fencing, badminton, cricket etc. This means that these athletes are never able to compete and represent their school against other schools. They are forced to play these sports either casually or on club teams.
"I play pickleball very often with my family and friends. This is my main sport I play and enjoy. It is very upsetting that I am unable to play for WJ and get some more competition against people in high school. I actually recently helped start a pickleball club at WJ in order to play with kids my age," junior Dylan Weintraub said.
Playing for high school teams is one of the most important things for any athlete. It really helps people bond and make friends who share the same interests, and playing an unpopular sport that has no team makes this impossible.
Your donation will support the student journalists of Walter Johnson High School. Your contribution will allow us to purchase equipment and cover our annual website hosting costs.
About the Contributor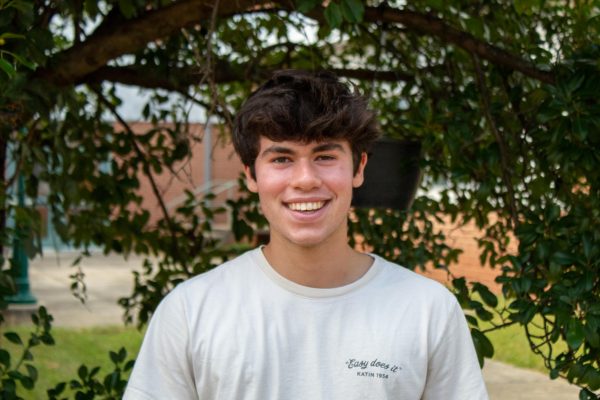 Peter Kahrl, Staff Writer
Senior Peter Kahrl is excited to participate in his fourth year with the pitch as a staff writer. In addition to writing for the pitch, Peter enjoys playing...