S*T*A*G*E to perform Twilight Zone for fall play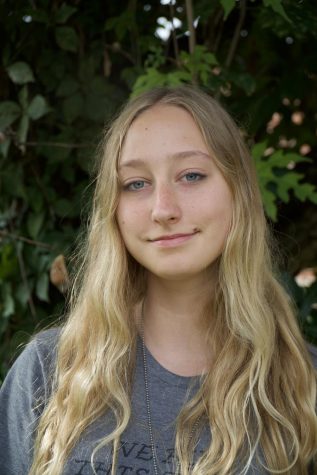 More stories from Mia Magone
After a delay caused by losing last years technical directors, S*T*A*G*E has decided that the fall play, Twilight Zone, will go on with the help of the parents and staff members who stepped forward to help fill the role.
Twilight Zone is a sci-fi anthology series that aired from 1959-1964 about wishes, monsters, and the supernatural. Publicity and co special effects chief senior Blue Laubach gives a rundown on how they expect it to play out.
"Our current plan is to do four episodes from the series. Each is a surprise to the audience. With this we may have some ads in between," Laubach said.
These ads are to be inserted in the performance during transitions between episodes as skits done by the students.
WJ STAGE director and Honors English 12 teacher Colleen McAdory dealt with the struggle of not having an official technical director at the start of the year.
"Not having a technical director is a huge deal for a theater program. The crew cannot build without a qualified and experienced adult supervising and teaching. Students work with power tools, electricity, a fly system, etc. We have a parent who is qualified who will be coming in on Saturdays and a staff member who will be coming in once a week to supervise students so they can do costumes, props and any other non building jobs," McAdory said.
There is also a position of student technical director, filled by senior Maria Cabrea Martin. Martin's job is to make sure that all the crews are working efficiently together in order to get everything complete before the show, along with communicating any questions and concerns with the adult technical director or the show's director.
"In this position, you absolutely have to work closely with the adult technical director, especially if they're new to the program. It's important to ensure that there's a good relationship between the crew and the technical directors so that everything goes smoothly and so that there are no problems with communication," Martin said.
While they are still in the negotiating and hiring stage for an official TD, Martin and the rest of the crew are incredibly grateful for the adults and parents who have stepped forward to help.
"Something I'd like to mention is that I'm not alone in this. Because of a variety of circumstances, I'm both stage manager and student technical director, which feels like too much at times. However, I am only one part of upper management. Bryan Kibet, the student assistant director, and Frankie Grimaldi, the production coordinator, are both part of upper management and we're all working together to make sure we all feel comfortable while making sure everything gets done. The last few years have been a bit rocky for S*T*A*G*E, however, our goal for this year is to make sure everyone feels welcome and safe, adults and students alike." Martin said.
After everything, S*T*A*G*E is determined to have the show go on.
"There are a few other schools in the county who also do not have technical directors this year, and at least one of them has made it clear that there will not be a show produced this year if they do not get one, which is completely understandable. I am determined that we will do our best to provide the theater experience in some way to the students who would like to participate," McAdory said.
Your donation will support the student journalists of Walter Johnson High School. Your contribution will allow us to purchase equipment and cover our annual website hosting costs.
About the Contributor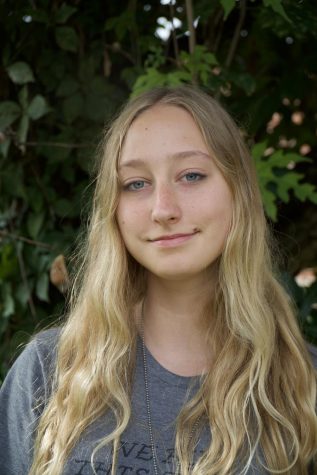 Mia Magone, Business Manger
Mia is the Business Manger for the Pitch this year. This is her 1st year on the pitch and likes to write and play the piano in her free time.