WJ security department implements new policies
With growing concern regarding school safety across the country, the WJ security department has been working to implement new policies to keep the school safe.
While it has always been protocol to ensure that the doors are locked and secured, and to have security guards posted around the school throughout the day, security has begun rolling out WJ's newest addition: identification badges.
This new policy requires students to wear an ID badge at all times during the school day in an effort to ensure safety for all students and staff. Students will also be required to display their IDs in order to enter the building when they arrive in the morning or return from open lunch.
"The reason they were put in place is for safety, there's not really any other reason than that, we just want to keep everyone safe, a few times last year we had a few kids that came from other schools that actually got into our building and pulled the fire alarm. We didn't know and we found out so we're just trying to implement new rules," security team leader Anthony Williams said.
Given that WJ is the second largest high school in Montgomery County, with close to 3,000 students, being able to recognize who belongs is a crucial step in ensuring safety around the school.
"It's a lot to plan for and we have to make those adjustments…I want students to be able to feel safe at school. I want staff to feel safe at school. I want parents to feel comfortable about sending their kids to school and that it is a safe environment," assistant principal and head of security Jeff Leaman said.
While they feel that this is an important step in increasing safety in school, some students are concerned that more needs to be done.
"I think it would only work if everybody did wear it because then it would be easy to spot someone and be effective, but it might not be effective because people might not follow it or lose it," senior Rona Shacham said.
Students believe that although wearing identification could be helpful if something were to happen but in school, there's more to it. While there are fire drills often, there are not many drills where students have a chance to practice what to do if there was ever a safety threat to the school.
"I think that we need to make school a safer place. I think that it's a reality that we all face going to a public high school. We see everything going on on TV and we see school shootings increasing around the country so we shouldn't wait until something happens to us to figure it out, we need to be prepared to prevent it. If it does happen we should have tactics and strategies to make it reduce the way it affects us negatively," Shacham said.
Security acknowledges that these IDs are only a small step but hope that they can help make a difference regarding the safety of staff and students. They have also been reviewing and then working out details during emergency drills to prepare for future situations.
"We're reviewing all the time. How did that process go? What are the changes that we need to make to make it better or safer? Anytime we have a drill or emergency drill, anybody that's a part of our onsite emergency team needs to come down, debrief on what went well and what we can tweak to make it better. There's a constant assessment of how we can do things differently to help ensure that everyone is as safe as we can possibly be," Leaman said.
With the new addition of the identification badges, the security team is taking steps to increase protection and hopes to make students feel more comfortable at school given the country's current climate surrounding school safety.
"If you don't feel safe it makes it difficult to learn. It makes it difficult to focus on other things. Is it a big deal to wear an ID badge or is it a little deal that has a much bigger impact in terms of keeping people safe? I would say it's the latter, it's not a big deal," Leaman said.
Your donation will support the student journalists of Walter Johnson High School. Your contribution will allow us to purchase equipment and cover our annual website hosting costs.
About the Contributor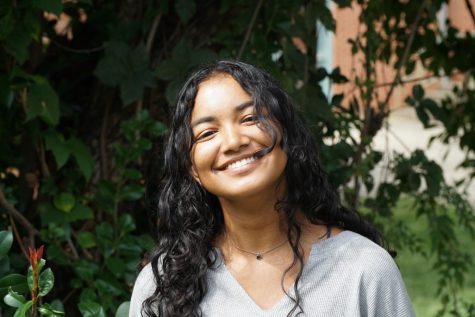 Sydney Fraser, Layout and Design Editor
Sydney Fraser is a senior excited for her first year as Layout-Design editor on the Pitch. In her free time, she enjoys dancing, and hanging out with friends.