WJ Cheer advances to regionals despite Homecoming conflict
After a great performance at counties on Oct. 29, WJ cheer received the news that they would be performing at the regional competition on Nov. 5 in Baltimore. They came in fourth place in 'counties' despite competing with teams a division lower. The team finished only 0.4 points away from finishing in the top three.
WJ cheer has a much smaller competition team this year than in previous years. Only having nine cheerleaders, they all have an extreme passion for cheer which sets them apart from other teams.
"I think we all want to perform well for each other. We are such a small team that we all feel close to one another and never want to let anyone down, so when we are on the mat we give it our all because we never know if that will be our last routine ever as a team," senior co-captain Gianna Relacion said.
The team had to compete a whole session before their direct opponents due to the competition being on homecoming. This led to the team testing their resolve. They would be doing their routine in the same period the lower division teams held theirs, while still scoring against division one teams, who were competing at a later time.
"It's so exciting to make regionals. I'm so happy I can compete again with the team before the end of the season. Competing with the lower division was different, but we went first so we didn't get to fully experience it," junior Kimmi Shiau said.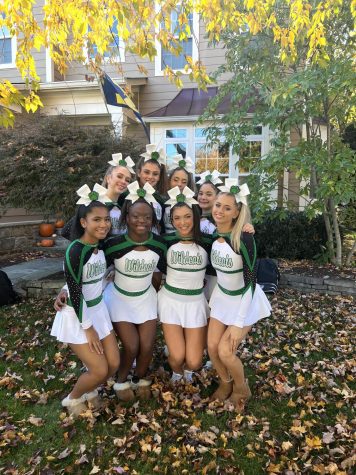 Despite having such a small competition team, the combination of being very talented and tightly-nit has its advantages for WJ cheer. With up and coming underclassmen and multiple all-star cheerleaders the team is confident that their experience and expertise can help them make it to states.
"We practiced so hard on the little details in the routine to make us stand out from other teams. We're going to perform the way we all know how to. Sometimes we get overwhelmed and overthink the routine, but at regionals we need to remember that we are performing for fun, together as a team," freshman Shoshana Berger said.
After a long Homecoming for WJ cheerleaders, they are looking forward to their third competition in three weeks, which has been a heavy burden for the team. The cheerleaders are destined to make states for both themselves and their coaches.
"The last few weeks have been very stressful because we had Homecoming, senior night and counties on the same weekend. [However], we have been working really hard and we didn't let it get in the way. Our coaches motivate us and have had such a big impact on all of us. We wouldn't be such a good team without them," junior Marygrace Jackson said.
WJ cheer takes on the regional competition at Hartford Community College Saturday, Nov. 5. The competition starts at 5 p.m.; their performance will start at 6:52 p.m.
Your donation will support the student journalists of Walter Johnson High School. Your contribution will allow us to purchase equipment and cover our annual website hosting costs.
About the Contributor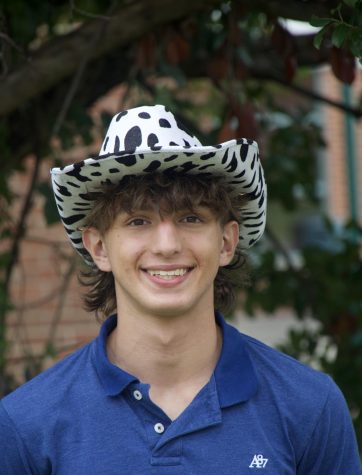 Andrew Plotnick, Staff Writer





Senior Andrew Plotnick is one of the Staff Writers for the Pitch. He also holds the position of senior class president.