Maryland voters favor normalcy in historic midterm elections
The Democratic Party markedly over-performed expectations in the midterm elections on Tuesday, Nov 8, holding the U.S. Senate, winning multiple governorships in tightly contested states and coming within striking distance of winning a majority in the House of Representatives. The Republican party had a strong night in Florida and New York, while in cobalt-blue Maryland Democrats won up and down the ballot as expected, securing a trifecta in the state for the first time since 2014.
Statewide Democratic candidates for U.S. Senate, Governor, Lieutenant Governor, Comptroller and Attorney General all had decisive victories, and their races were called early in the evening by the Associated Press. No U.S. House districts in Maryland are on track to flip between the parties as in Maryland's 6th district, the sole competitive congressional district that comprises the western panhandle and much of Frederick and Montgomery counties, Democrat David Trone was declared the winner after several days of counting. He was able to pull ahead of challenger Neil Parrott (R) by netting enough votes from the liberal D.C. suburbs to overcome the solid red counties of Western Maryland.
Freshman Alice Bradley believes that Democrats' strength on the issues allowed them to win over enough voters to overcome the headwinds of the typically difficult midterm environment.
"Abortion's been on the ballot in a lot of states, it's been doing pretty well. A bunch of referendums to ban abortion did not pass, a bunch to protect it did… I think the Dobbs case did spark some turnout for the Democrats. I think the main issue is probably still the economy on the ballot, but I think that the Dobbs decision might have helped in some cases," Bradley said.
Governor-elect Wes Moore will become the first African American elected governor of Maryland and the third in the nation's history. Speaking to a crowd of supporters on election night, he recognized his landmark achievement.
"It is not lost on me that I've made a little history tonight myself as well. But I also know that I wasn't the first one to try. This is just more proof that progress is not inevitable, but progress is possible in the state of Maryland," Moore said.
In Montgomery County, County Executive Marc Elrich was overwhelmingly reelected to a second term as the county looks towards the future with its Thrive Montgomery 2050 framework. Elrich opposes the framework which was approved by the county council last month, and his reelection portends coming difficulties with implementing the plan.
Four seats on the Montgomery County Public Schools school board were up for election on Tuesday, and incumbents Karla Silvestre and Brenda Wolff hold tentative leads over their challengers while District 3 member Scott Joftus is trailing far behind challenger Julie Yang. In District 1, Grace Rivera Oven holds a sizable lead over Esther Wells in the race to replace longtime member Judith Docca.
Despite fears of unfounded voting fraud claims from candidates who still believe the 2020 presidential election to be illegitimate, there were few such accusations made in the wake of the results on Tuesday. Republican gubernatorial candidate Dan Cox, who attended the rally at the capitol on January 6th, conceded victory despite refusing to commit to accepting the results earlier during the campaign.
"
I think maybe because it's not a presidential election it's not gonna be as exacerbated as 2020 was with the fraud. Because, I mean it was the presidential election so I think people generally were paying more attention [to] that than they are going to be with congressional elections.
— Alice Bradley
Senior Ibrahim Seleznev is not surprised by the lack of electoral support for "stop the steal" candidates across the state, citing cultural differences between Maryland and other areas of the nation that were more receptive to those candidates.
"We're not interested in waging the culture war, and Maryland is a pretty diverse area. If you want to win you have to focus on issues that appeal to everyone, not just your base," Seleznev said.
Your donation will support the student journalists of Walter Johnson High School. Your contribution will allow us to purchase equipment and cover our annual website hosting costs.
About the Contributor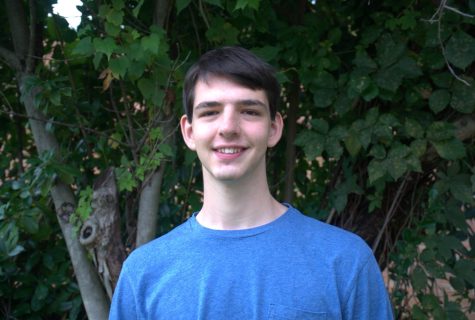 Alexander Lewton, Print News Editor
Alexander is a Print News Editor for the Pitch. He is a senior and in his free time he enjoys reading, hiking, and playing the piano.