How to survive your family this holiday season
The windows frosted over, the fire crackling in the background, you just started a new book after a grueling day of school. Your extended family walks in yelling at each other insisting that they spend time together while you try and slip out unnoticed but fail, being roped into mandatory family time.
A lot of students have family over during the holiday season, but sometimes having to adjust to living with more people can be a struggle. Forgetting to take time for yourself can be detrimental to your own mental health.
"Staying with your family constantly can be a pain, but just going to your room and doing something you can enjoy can help ease your mind," senior William Elliot said.
Family obligations are a must but there are some strategies to avoid them with taste. Introducing yourself to the party and socializing a little bit will usually allow you to find a quiet corner and go on your phone.
"As an introvert, I like to 'disappear' from the parties, either hanging out in my room for the rest of the night or trying not to be there at all. The few times that I am there, I do my best to keep up appearances," junior Elias Wigle said.
With school being closed during winter break, students lose a lot of the time that they spend socializing with their friends being alone with too much time on their hands. Spending time with family can be a solution to this problem.
"Boredom [is the worst part of winter break], with so much free time there isn't an incentive to actually do anything," Elliot said.
Since avoiding your family is not always an option, try to do activities that will not cause trouble. A board game is an activity that can easily take hours and usually doesn't lead to heated arguments. However, avoid games like Uno and Monopoly that bring tension with them no matter what.
"Make an effort to not have tensions with any family members, and if you find yourself in something, resolve it peacefully with words and calm demeanor; drama is never a good thing when it's not on the big screen," Wigle said.
Spending time with friends is also essential to keeping your household calm. Many times not having an outlet to express yourself can lead to increasing tension. Even if it is virtual it will make a large difference in your own mind.
"Take some time for yourself and reach out to friends to just hang out or talk with them if possible," freshman Lily Erickson said.
Even if you are stuck with your family over the entire winter break try to make the best of this winter season in a way that will not put your own collective mental health at risk.
Your donation will support the student journalists of Walter Johnson High School. Your contribution will allow us to purchase equipment and cover our annual website hosting costs.
About the Contributor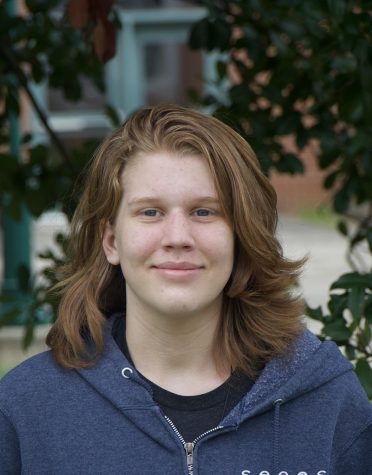 Jael Smith, Staff Writer





Sophomore Jael Smith is a staff writer for the Pitch. This is her second year on the Pitch. Outside of school, she enjoys gardening and watching...