Students and teachers find cultural representation in literature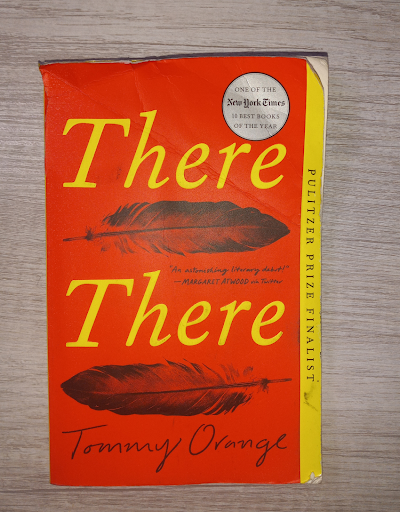 Fences by August Wilson; There There by Tommy Orange; The Seven Moons of Maali Almeida by Shehan Karunatilaka. With the rising prominence of authors from all around the world, many different cultures — and characters who represent those cultures–have gained a place on the literary stage worldwide. Yet, an important question remains: even if various cultures are included in today's books, how should they be portrayed?
Cultural representation has always been a key element of media portrayals, whether it occurs on paper or on the screen. While the latter mode can present an image outright, the written word allows people to adopt their own perspective on a certain problem that is posed to them. Therefore, how a certain culture is presented to the reader plays a major role in representation.
The WJ community agrees that cultural representation is essential in literature.
"I think that cultural diversity and representation in literature are incredibly important. There's something in education framed in the terms of windows and mirrors. Students should be able to see their experiences mirrored in the text, see their lives mirrored in the text because that's something that is very affirming. They should also be able to see experiences that they haven't had to learn about cultures that are different from their own so that they can learn more about the world, build empathy, build understanding and all of these things," English teacher Bethany Whitfield said.
A writer has several things to consider when writing about cultural representation. Senior Shiima Nantulya believes that the historical understanding of a culture is necessary when it comes to representation in literature and that such books must also evoke emotions among readers.
"I would consider how I approach [cultural representation]. I would also try and understand the history behind [certain cultures] … I like to research the history — like, history that has occurred before certain pieces have been written, and what influenced certain pieces to be written. I think it's important to understand the culture that you're trying to represent and trying to write about, so I would try and approach it in a way that's educational, but also emotional so that it creates an emotional response," Nantulya said.
Promoters of literature also have a significant role to play in raising cultural awareness through books.
"
I can contribute to cultural diversity in literature just by making sure that I'm buying culturally diverse books, and making them available to students, promoting them and knowing what's in the books.
— media specialist Naomi Gelfand
There is a lot of thought that must go into writing a book on the topic of cultural representation. According to Nantulya, books that cover racial issues, such as the historical issue of slavery, require a great deal of depth.
"[A book that represents cultures well is] probably the book called Roots. Roots is a book about slavery. It's very deep, and it's very detailed, and it shows — it depicts things about slavery that have happened that I feel like a lot of people don't know. And it's very disturbing, but it's very real," Nantulya said.
Books related to this subject can also involve characters finding their cultural identity in the modern world.
"I think Darius the Great is Not Okay by Adib Khorram does a good job [of cultural representation]. It's about a teen boy, Darius, who goes to Iran for the first time to visit his dying grandfather, and it treats Iranian culture with dignity and respect, even though the main character isn't very culturally Persian: he doesn't look down on his roots or feel ashamed," junior Ava Heydarian said.
At the end of the day, cultural representation in literature is a key element of inclusion, which itself is very important in today's diverse world. Senior Bryan Kibet believes that further advancements will foster motivation in especially young people of different ethnicities.
"I see [books that represent cultures] coming more and growing more because more people of color are getting these opportunities to be the people who make these books, and to share it out to younger versions of themselves, like young black kids, young Hispanic kids, young Asian kids, et cetera … Once they see someone like them [who] excels in the path that they want to take, it really encourages them to do the same," Kibet said.
Your donation will support the student journalists of Walter Johnson High School. Your contribution will allow us to purchase equipment and cover our annual website hosting costs.