Antisemitism continues to plague Bethesda community
Recently, the Bethesda community has been attacked as antisemitic signs and speech have been spotted in places such as the Rock Creek Trail and Tilden Middle School in the past month. On Wednesday Feb. 22, a swastika was reported in a bathroom at BCC. This incident is the latest in the many cases of antisemitic vandalism in the Bethesda community.
The vandalism has had a history in the WJ community, dating back to more than one and half years ago. The white nationalist vandalism on the WJ building sparked WJ to host an assembly regarding antisemitism and white nationalism. Furthermore, the WJ Black Student Union, Minority Scholars Program and more collaborated to host a walkout, which was widely celebrated by the WJ community.
However, some within the community believe that walk outs are not the way to solve the issue of the rise of antisemitism.
"Schools have had walkouts, and the walkouts have a great short term effect and it gets people to know about the issue. But there are no regulations being made to try and actually stop it," freshman Lila Marissa said.
Since the walk out the vandalism and 'Nazi' imagery has continued. The symbols have been found at churches, roads, schools and most recently on the Rock Creek Trail. The alarming spread of Nazi symbolism has raised many questions about the county's response.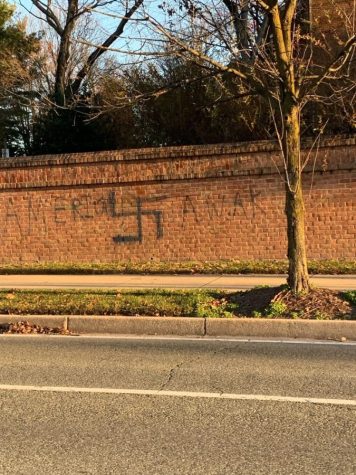 Dr. Monifa B. McKnight, the Superintendent of MCPS Schools emailed all parents, students and staff regarding this issue last Friday where she wrote about the many actions that the county was beginning to take in order to stop the hate.
At WJ, students are wondering about what actions the school will take. Since the walk out, which is now over a year old, there has been relatively little school wide action on the issue of antisemitism specifically.
"I think WJ does need to do more because there have been other issues in the school that we had a whole presentation about, so when is it going to be enough? When is it going to be that someone has to get hurt? This does affect the WJ community, but not one individual, it is a whole group of people, so I really don't want it to get that far where there is a physical [altercation]," senior Brooke Levin said.
WJ administration and the student advisory board hosted meetings to discuss what steps the school can take to fight the issue. The meetings focused on topics of bias, discrimination and antisemitism and included plans for an assembly with the ADL.
"We are having an assembly with the Anti Defamation League, and a person from the ADL society offered to come and speak and stay the entire day at WJ. The meeting was about the logistics of the day, what it's going to look like, how it fits within the schedule, where it will be held and what will be the most effective way to get the message across. The assembly will be held sometime in March," senior SGA President Ethan Mendes said.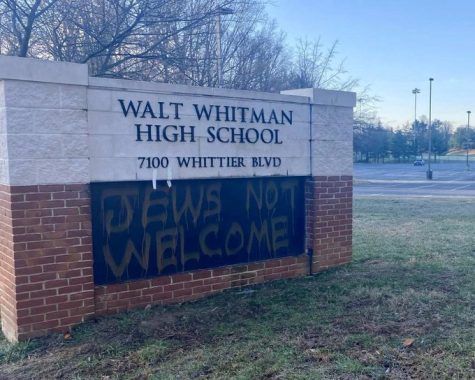 Beyond these actions, faculty also undergo training on how to combat the issue of antisemitism and other forms of discrimination during staff development.
"The main theme behind our professional development has been anti-bias, anti-racist training. We've been training for years actually, not even just this year, but in all of our staff development this year, we've addressed issues of bias in any form…but we know that right now there has been a rise in antisemitism, so we do want to specifically talk about that and continue our work," Equity, Diversity and Inclusion Instructional Coordinator Allison Hoefling said.
With acts of antisemitism still occuring often, some are pointing fingers at the lack of teaching in the classroom, especially about events such as the Holocaust, the Black Death, the Spanish Inquisition and many other instances where Jewish people were persecuted for being Jewish.
"I think a change in curriculum, we talk about the Holocaust, but like in AP World it's really brief, it's like a day, but not even really. In U.S. History it's also super brief. So maybe further in the curriculum to highlight its significance. It's really hard to have a lasting impact, but maybe holding yearly assemblies which talk about Judaism, we make up a lot of the school, there should be more stuff for us," Jewish Student Union co-president senior Beka Dychtwald said.
Your donation will support the student journalists of Walter Johnson High School. Your contribution will allow us to purchase equipment and cover our annual website hosting costs.
About the Contributors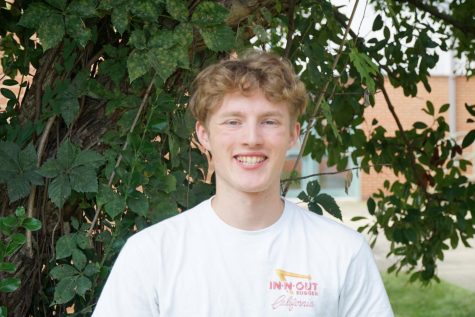 Jona Jancewicz, Online Editor-in-Chief





Jona Jancewicz is in his senior year of high school. He is the appointed Online Editor-in-Chief, who is very excited to keep writing and reporting...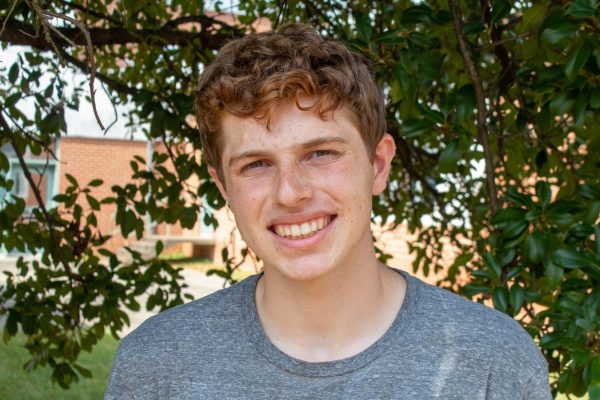 Joshua Singer, Print Editor-in-Chief
Joshua Singer is a junior and is ecstatic to be a Print Editor-in-Chief in his second full year on The Pitch. In his free time, Josh enjoys running, playing...