Health B to be implemented upcoming school year, creates conflict in class scheduling
Last March, the MCPS Board of Education announced that Health Education would be expanded from a semester to a full year. Health B is anticipated to cover health literacy skills and wellness, the prevention of substance abuse, violence, disease prevention and stress and anxiety. Current freshmen and sophomore students are required to take the class to graduate but the class isn't currently offered at WJ. This has caused a lot of issues in the health department and for underclassmen regarding schedules.
Sophomore Ginger Fishberg was able to take Health A this year, paired with Medieval History during the second semester.
"It sucks because since it is a one-semester course, I'm taking medieval history now which is fine, but it is not the course I wanted to take. When health is one semester, you are forced to take a class that you don't really want to do as an elective," Fishberg said.
While Health B won't be available to WJ students until next school year, some other MCPS schools such as Wootton High School are currently offering it.
"That's messed up (that other schools have health and WJ doesn't), I think WJ should take action if they see other schools are doing Health A and Health B as a full year so it's equal throughout the whole county," freshman Carlos Silva said.
The class is also not going to be offered by MCPS online during the summer, a popular time to take the class for many students. That is because UMGC (University of Maryland Global Campus) and MSDE (Maryland State Department of Education) are responsible for creating the compacted online summer school course, and they say it won't be ready until the summer of 2024.
"
Not everyone has a space in the schedule for another semester of Health because we didn't know until sometime last year, so I think it should be offered in the summer so everyone has the opportunity to complete their health credits.
— sophomore Hannah Schmidt
The initial decision to not implement the Health B curriculum this year originated from the WJ administration, which allocates a specific amount of funds towards staff each year. There are currently only two staff members teaching Health: Candis Fratkin and Lorraine Goldstein. In order to carry out Health B, additional staff is necessary.
"We're trying to get 800 [kids] through, so we are gonna need more staff allocation, and that's the main reason why we didn't start it this year. We don't have enough staff to teach it. Because our resource teacher knew that there were going to be some schools teaching it, there were going to be people grabbed up for those positions. I feel like she wanted to wait until we had the curriculum, because we got the curriculum [last] summer," Goldstein said.
The teachers received the curriculum over the past summer, and most of the content hasn't changed. If anything, Health B is a reiteration of Health A.
"They revamped the entire curriculum because they took certain things out of A, and they're putting it in B. For example, we've taught sleep, but it was never in the curriculum until this year. We now have a lesson on sleep, but last year we didn't have that. It wasn't a required lesson," Goldstein said.
Fratkin and Goldstein suggest it may be beneficial for students to take each semester during separate years.
"Personally, I think it would be better [to take Health] stretched out, not the same year, because I think there's a difference because we teach 10th, 11th and 12th graders right now, and the perspective of those older kids in our class is unparalleled, having 10th graders here and having seniors who are getting ready to go off. Our discussions are so much more adult-like. It's more helpful for the [underclassmen], and the [upperclassmen] get to share their perspectives. It's really not meant to be a full year. It's meant to be a full credit, but it's really not meant to be taken in the same year. It was designed to be like a lower level class and then a review at the upper level," Goldstein said.
Your donation will support the student journalists of Walter Johnson High School. Your contribution will allow us to purchase equipment and cover our annual website hosting costs.
About the Contributors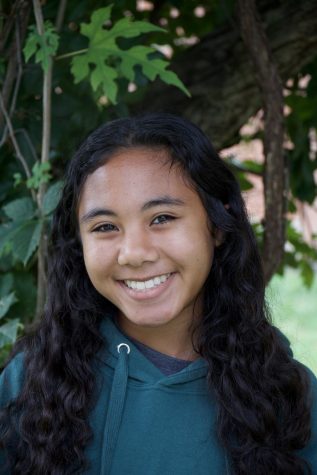 Katie Campbell, Online Editor-in-Chief





Katie is excited to spend her senior year as an Online Editor-in-Chief for the Pitch. She enjoys playing soccer, reading, and watching Monk.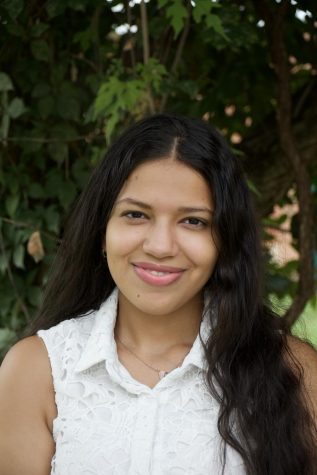 Nour Faragallah, Online Editor-in-Chief
Nour Faragallah is very enthusiastic for her third year on The Pitch. She is a senior who loves reading, keeping up with trends and bashing politicians.