University of Maryland College Park early action acceptance rates fall dramatically
The University of Maryland College Park (UMD) has a long history of being the flagship university of Maryland, making it a top choice for Maryland students looking for a more affordable alternative to out-of-state schools. UMD is widely considered the second most prestigious university in Maryland, behind Johns Hopkins University. Every year a large proportion of WJ's senior class applies to UMD, and in the past its acceptance rate has been sitting around 45-50%.
This year, UMD's fall early action acceptance rate has fallen as part of a greater trend of the UMD becoming more competitive. The national acceptance rate as of 2020 was 52.0%, in 2021 was 40.5% and last year was 34.3%. This rapid drop can most likely be attributed to the number of applications received skyrocketing, going from 32,211 applications received in 2020 to 56,766 in 2022. However, UMD's number of admitted students has also risen from around 16,500 students in 2020 to about 20,000 in 2021 and 2022.
It's important to recognize that the national data includes early action applicants and regular decision applicants. However, the early action acceptance rate has been historically higher, with 97.3% of UMD's class of 2026 admitted through early action, meaning most students' best shot at UMD is through early action.
WJ students have been feeling the effects of this increase in competitiveness just as much as anywhere else. Senior Daveeth Munasinghe had a 4.24 weighted grade point average but was rejected from UMD.
"I wasn't too surprised about the decision, [but] I was planning on attending UMD, had I been accepted," Munasinghe said.
Munasinghe shares a similar situation with an anonymous WJ senior, another highly qualified applicant who had a cumulative GPA of 3.75.
"I was very frustrated because I did a lot of extracurricular activities and participated in difficult classes at WJ. Most of my friends thought I got rejected for overqualification and that UMD thinks that I wouldn't attend the school."
That's not to say no one from WJ has been accepted. Dual enrollment student Gonzalo Martinez was accepted to UMD for the fall semester. Martinez took part in the Dual Enrollment program in which he took courses at Montgomery College while being enrolled at WJ.
"
Being in Early College was sort of the bread and butter for me. I'm convinced that if I hadn't taken that program I would've most likely been rejected.
— Martinez
Martinez also boasts a 4.51 GPA and has been accepted to McDaniel College, Towson University, Pratt Institute and Emerson College.
Direct admission isn't the only path to UMD. Many students have been accepted to UMD's Freshman Connection program. Freshman Connection is a program offered for students who were admitted to the spring semester at UMD rather than the fall semester. The freshman connection program allows students to still take some courses at UMD during the fall semester before their full-time enrollment to put them on track to graduate on time. Many WJ students that were not accepted for fall admission were accepted for the spring semester with the freshman connection program.
Over the years, UMD College Park has become increasingly competitive to get into. As this happens, its position may begin to shift from being a realistic option for most students to a more elusive luxury.
Your donation will support the student journalists of Walter Johnson High School. Your contribution will allow us to purchase equipment and cover our annual website hosting costs.
About the Contributor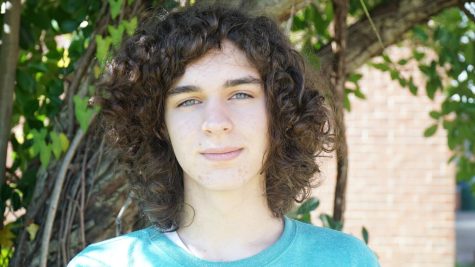 Charlie Landis, Staff Writer
Charlie Landis is a staff writer and a senior. He likes playing and working with guitars.