Major Sports undergo Transitional Period
In the 21st century, sports has come to be the primary source of entertainment for much of the world, ballooning the status and popularity of star athletes around the world. A large part of this is due to the rise of social media and how it has boosted sports coverage and broadcasting. Many of the most watched sports in the country and world are having to deal with their superstars approaching the twilight of or having already ended their careers. In their midst is being born a new generation of stars that are all vying for the coveted spot of being the new face of their profession.
For over 20 years, quarterback Tom Brady dominated the National Football League (NFL) before retiring earlier this year. Winning a staggering seven super bowl titles, Brady shattered a number of records on the way to staking his claim as the greatest NFL player ever. While it seems unlikely that someone will be able to replicate these feats, there are several quarterbacks that may. Senior Keenan Ramsay is an NFL fan and is interested in seeing who replaces Brady as the best in the league.
"The obvious answer is [Patrick] Mahomes but future guys like Caleb Williams [USC Trojan and Heisman winner] will definitely take over the league with their playstyle," Ramsay said, "[Joe] Burrow and [Trevor] Lawrence are set up to challenge Mahomes in the future."
Similar to Brady, Lebron James has also dominated his profession for about two decades, seeing many rivals come and go but never quite get to his level. Nearing his forties and having just broken the all time record for most points scored in NBA history, James has become the benchmark for the new generation of hoopers. Placing himself firmly alongside his childhood idol Michael Jordan, Lebron James may call it quits soon and there is a wide pool of potential successors to his throne. Senior Vishu Lal has his predictions as for who will dominate the sport in the remainder of this decade.
"Being a Celtics fan I do wish and believe Tatum will do well, " Lal said. "I also think [Luka] Doncic, [Nikola] Jokic and Giannis are the best players in the league."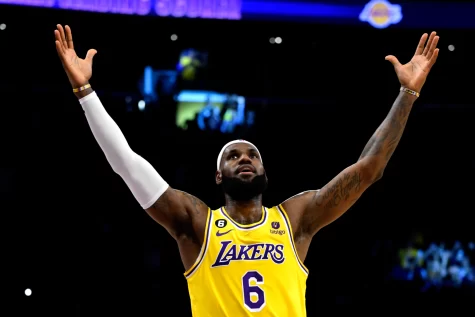 Soccer is the biggest sport in the world, watched by as much as half the world's population. Arguments about who is the greatest to play the sport have raged on for decades, however the two with arguably the greatest claim are still playing today. Cristiano Ronaldo and Lionel Messi, 38 and 35 respectively, have been in a raging and ongoing debate by fans about who is better.
With their time in the sport also dwindling there has been much talk about who will replace them at the top of the world's most famous game. Winning a world cup and scoring a hattrick in the final of another, Kylian Mbappe has seemingly stamped himself as the guy to watch out for in the next few years.
Despite this, there are still other even younger players that are raising eyebrows and are seen as having the potential to take over the sport soon too. PE Soccer teacher Gladwin Worden believes two Brazilian youngsters will be future stars in Europe.
"I think Endrick Felipe, the Palmeiras kid going to Madrid, and Vitor Roque, the one Barca is looking at, will be good," Worden predicted. They join the long-list of wonderkids projected to be world-beaters, such as Pedri, Phil Foden, Joao Felix, and Florian Wirtz.
In football, basketball and soccer, the dominant stars that reinvigorated their sports by setting new standards for greatness are all done with or close to finishing their careers. For many these stars are their idols due to the fact that they bridged the gap from the old generation of individualistic, larger than life athletes that dominated sports to the modern age of well-oiled machine-like teams with sophisticated tactics that diminish individual expression and focus on results and team chemistry. While there will be new stars that come and go, the adaptability and sustained greatness of these stars will make them unforgettable.
Your donation will support the student journalists of Walter Johnson High School. Your contribution will allow us to purchase equipment and cover our annual website hosting costs.
About the Contributor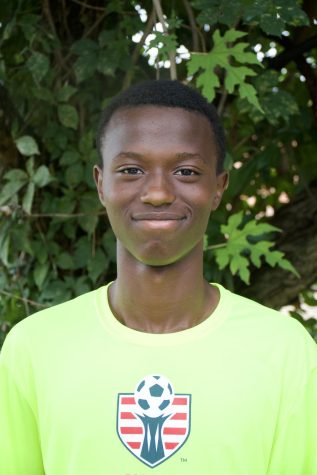 Rama Rugaba, Staff Writer





Rama is a staff writer in 12th grade who likes to play soccer.