International Night takes students on a journey around the world
The school cafeteria and auditorium were transformed into a vibrant hub of multicultural experiences, filled with the aromas of flavorful spices, drinks and specialties and the sounds of cheering, music and applause. On May 26, after a hiatus due to the pandemic, the much-anticipated International Night welcomed students, families and staff members as the event returned with a celebration of cultural diversity within the student body, displaying various cultures and traditions.
For the first hour, 7 to 8 p.m., students representing their various countries set up tables adorned with traditional dishes and drinks and intricate decorations representing their cultures. Attendees could savor a wide variety of flavors from around the world, including jerk chicken from Jamaica, crepes from France, baklava from Iraq and mücver (zucchini fritters) from Türkiye. They could also learn about the country through posters with images and information on places in the country, fun facts, animals, the official language, holidays.
A highlight of the night was the cultural clothing fashion show, hosted by several students each representing a country at the event. As each participant took the stage, the audience cheered in support and amazement, transported to different corners of the globe. Students walked onstage donning Hungarian multi-skirted dresses with hand embroidery, flowing robes from Mali with colorful patterns and embellishments from Mali, the Colombian costume Pollera Colora, traditional Afghan attire for men, Perahan tunban, Japan's Hakama, a traditional garment with skirt-like pants and more.
Following the fashion show, the performance segment of the night featured live music and captivating dances. Here, students played violin renditions of traditional Colombian and Venezuelan songs, presented a fusion of traditional and modern Thai dances, showcased dance traditions from Lesotho, South Africa and Japan and electrified the crowd with high-energy K-pop covers.
Sophomore Manuela Karolczak Souza from Brazil represented her country with a traditional dance.
"[The dance] was actually my favorite part because I could show a Brazilian dance that no one knew," Karolczak said. "The feeling of having everyone clapping, happy and screaming your name or saying that you did amazing was really nice and the best experience ever."
As the night drew to a close, senior Jesus Lamas Santos from Spain, who played a large role in helping organize the event and serving as an MC, took the stage to express gratitude to everyone who made the night a success.
"My favorite part of the night was probably the final speech, along with the senior farewell. [We, the senior class] saw some of the good moments we had this year and the final bow was the cherry on top for me, it was my last goodbye to some of the people there," Lamas Santos said. "When I came up to the stage I felt like I was in a movie: people cheering, family and friends watching … and of course, having a great goodbye. Probably one of my favorite memories at school."
International Night wouldn't have gone smoothly without the help of strong teamwork between students and staff, and the AV (Audio Visual) tech crew and Media Services Technician James Mulhern, who were in charge of lighting, sound and other technical considerations.
"I had some students ask me at the eleventh hour if they could also walk as part of the fashion show. We had someone change their music at the last moment, which needed to be updated and communicated to people. We had two acts drop out last minute," ESOL department head Andrew Won said. "The AV crew and MCs did a very good job of being adaptable; they were champs."
Discussions of International Night started from the beginning of the year and preparations ramped up in March, which included work from the art team, rehearsals and individual country preparation.
"There's a lot of effort put in, but the happiness it brings to students is worth it," Won said.
The revival of International Night served as a powerful reminder of the importance of cultural understanding and appreciation within a diverse community. It not only fostered a sense of unity and pride among students but also created an opportunity for community members to learn from one another and embrace their similarities and differences.
The event's success will undoubtedly leave a lasting impact on the community, fostering an environment of inclusivity, acceptance and cultural celebration that will continue to thrive long after the lights have dimmed on this evening.
Your donation will support the student journalists of Walter Johnson High School. Your contribution will allow us to purchase equipment and cover our annual website hosting costs.
About the Contributor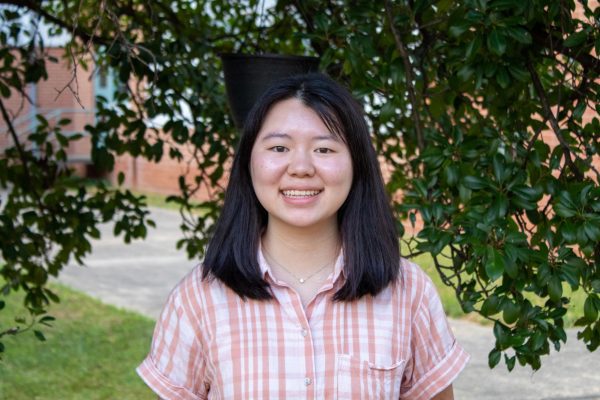 Allison Xu, Online Editor-in-Chief
Senior Allison Xu is excited to serve as Online Editor-in-Chief for her third year on The Pitch. In her free time, she enjoys writing short stories, playing...