APRO to perform for International night and talent show
WJ International night is a unifying event, with the mission of celebrating and showcasing the uniqueness of the cultures that make up our school population. Taking place on March 3, the Asian Project Club (APRO) is set to perform four different K-pop dances to represent East Asian music and dance for the celebration. Preparing for the performance is no small task, and each member puts in a lot of work.
"We have to first select songs, then select members. For selecting members, it can either be [by] volunteer, or auditions if the songs are harder. We meet weekly to practice and fine-tune, and once the dance is down we add in formations. A lot of our performances are stitched up, and we practice based on the flow as we add in transitions," senior president Allison Lee said.
The choice of song can make or break a performance. The songs decided on for International night in order are Illusion by Aespa, ANTIFRAGILE by LE SSERAFIM, BTBT by B.I and HOT by Seventeen. They were picked for their existing choreography at a skill level that fits the club members. On top of the technical work of adding transitions and deciding when to cut the songs, each member has to prepare for their role in the formation. For some, it comes easy, but APRO is made up of a variety of skill levels, and it requires time to become fluent in the dances.
"It varies from member to member, it depends on their dance experience, but for less experienced people such as myself, it takes about a day or two," Lee said.
Lee hopes that their participation in International night will build their influence and spread awareness about the club. To complement this, they have also been increasing their activity on social media recently.
"This year we've expanded our social media from just Instagram to include TikTok. We started doing reels, which we hope will expand our influence. We've done collaborating posts with the SGA for the talent show, and hopefully, more people will come to the event and learn about us. We are trying to do more performances," Lee said.
On top of International Night, APRO is also performing in the talent show on Feb. 24. Because they were notified without enough time to prepare, they had to request an adjustment for the date.
"It was going to be February 10, and we were notified the Monday of that week, so we requested it to be changed to the 24th. We took a weekend to meet up and practice more to get more fluent in the dances, and the officers have been communicating more after school. For the talent show, we are hoping we attract people and raise money for a good cause. Come support the acts!" Lee said.
Overall, the members feel quite confident that their hard work is paying off.
"
I'm feeling very confident because we've been doing a lot of practice. We practice really hard, and I've been hearing from other people that we are really good, so I would say come watch us and tell us your opinion.
— junior Yashu Jayakumar
Altogether, the positivity about the performances is widespread, but that doesn't mean there aren't some anxious feelings going through some members' heads.
"I'm excited because I like performing, but I'm also nervous because the performance is last minute and we don't have much time to prepare compared to our other dances. For learning each dance, it takes about an hour per dance, and I practice them about two hours every week," freshman Lina Yu said. "Everyone should come see our performances because there's a lot of different styles of dance. It shows a lot of [East] Asian culture, and there's a variety of people performing, and it's also for a good cause."
Your donation will support the student journalists of Walter Johnson High School. Your contribution will allow us to purchase equipment and cover our annual website hosting costs.
About the Contributor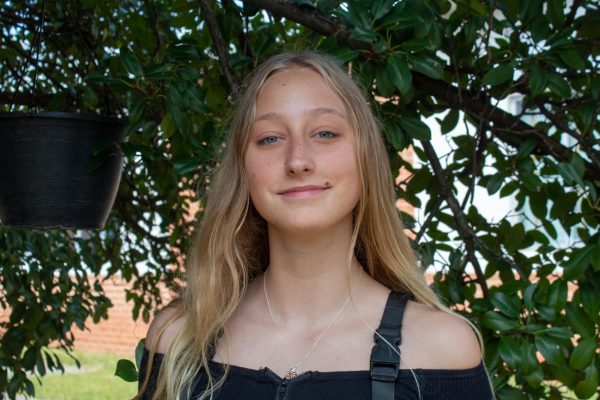 Mia Magone, Business Manager
Junior Mia Magone is celebrating her second year as the Business manager for the Pitch. along with writing, she loves to swim, wrestle, read and hang out...