Ellie Greenberg hits the stage with success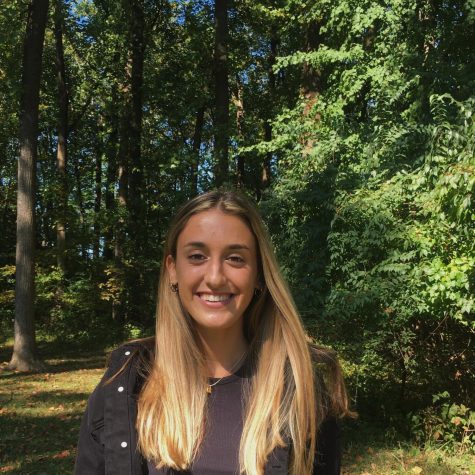 More stories from Sloane Morra
Since the age of seven, junior Ellie Greenberg has been expressing herself through her music. Although she has developed a passion for the art of playing instruments, it did not start out that way for Greenberg.
"Getting into music was not originally my decision to be honest! I was around seven when my mom took the liberty of signing me up for piano lessons. At first, I was completely averse to the idea and wanted nothing to do with the piano, but my mom had already made up her mind," Greenberg said.
The piano was Greenberg's first instrument, but little did she know that in the near future, she would come across another that would grab her attention.
"The guitar was the first instrument I picked up after the piano. It was also my first choice regarding which instrument I wanted to play that I made for myself. When I entered my
freshman year of high school, I felt like I was ready to push myself beyond my comfort zone," Greenberg said.
Greenberg received her first guitar in December 2017 and for the next eight months, she worked hard to learn the basic open chord shapes and techniques. In August 2018, Greenberg decided to take her music to the next level and started working with her current teacher, Manny Bernardo.
"Manny Bernado is really pushing me to meet my full potential. I haven't looked back since!" Greenberg said.
Greenberg has also improved a lot over the past few months.
"When Ellie started guitar she didn't know much. She knew a handful of chords and she played them all strangely. Since then she has learned a bunch of scales and how to solo. Her guitar playing has gone from 0 to 60 in the year and a half she has been playing. At the rate she is at, she could go to 1000," Bernado said.
Deciding to pursue music in college can be a difficult choice for many, but Greenberg is taking a different approach to the subject.
"I grappled with the thought of pursuing music in my studies during college, but I'm still undecided. I can see myself choosing music as a minor if a school offers it, but I don't think it would be my focus. In no way do I plan on giving up music anytime soon, but I am looking towards other paths for those four years," Greenberg said.
Although Greenberg has only performed live on stage twice, she has grown to really enjoy the feeling of being on center stage. Greenberg first performed at Howard Theater last spring, and in mid November, she performed at Union Stage in D.C. She performed with her studio, Middleway Music, and played on three songs on a two-set show.
"A highlight of my Union Stage performance was helping my friend Nick on an original song he wrote. It was pretty special to have a part in helping it all come together," Greenberg said.
Greenberg's next performance is located at the Bethesda Blues and Jazz Club.
In addition, to music, Greenberg also has another hobby.
"I am head of writing at WJ's very own literary publication, Spectator Magazine. Writing has always been a passion of mine and I feel so proud to be part of putting together this meaningful and important student-run project every year," Greenberg said.
Your donation will support the student journalists of Walter Johnson High School. Your contribution will allow us to purchase equipment and cover our annual website hosting costs.
About the Contributor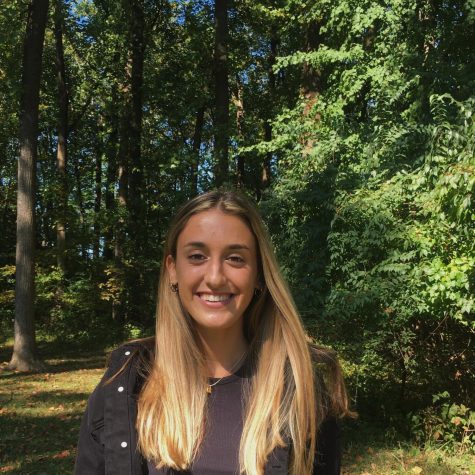 Sloane Morra, Online A&E Editor and Cartoonist/Illustrator
This is senior Sloane Morra's second year working on The Pitch. She is excited to not only be working as an A&E editor this year but also as an illustrator....