Local Brunch: A review of bagels and coffee in Montgomery County
Many depend on coffee and related shops to stay productive, wake up and maintain a good mood. Coffee is vital in many people's lives, so they usually prefer their favorite place or a certain way that it is made — iced, hot, or something else. Within Montgomery County, and especially in the Bethesda area, there are so many options, ranging from Dunkin' Donuts — a popular choice — to smaller and more localized coffee shops.
The bagel: the beloved complement to coffee that can be eaten as breakfast and lunch. Bagels have always been a food that everyone enjoys to eat and their popularity has grown as they make for delicious sandwiches that can be composed of almost everything. Unfortunately, not all bagels are as delicious as the famous ones made in New York City. Despite living four hours away from The Big Apple, people still want New York quality bagels.
Finding the best food and environment that personally fits one's needs is so important; each person has the best experience when they're in a brunch shop that fits their style.
Dunkin' Donuts:
Located in a variety of venues in the area, Dunkin' is definitely a go-to for many coffee lovers. Surprisingly, before I reviewed Dunkin', I had never had their coffee before; I had only ordered chai lattes and donuts. Dunkin' is definitely a place that many people can rely on since it is so globally recognized and beloved. The environment was a little uninviting because it normally isn't a place that you would sit down and relax while drinking your coffee like at Philz or Java Nation, but the menu is straightforward and easy to comprehend.
As for the coffee, it was mediocre.
I ordered the iced coffee with caramel and cream. I found that while there was a reasonable amount of caramel in the coffee, they put way too much cream in it. The coffee wasn't strong enough for me, but that was likely due to the composition of cream. Regarding the price, on average I would say a regular is about $4.00, which is fair for Bethesda, but could be a little lower because of the quality.
Overall, I would recommend Dunkin' for someone that is looking for a quick and easy experience. Dunkin' is definitely a reliable to-go sort of place.
Bethesda Bagels:
In the COVID-19 context, Bethesda Bagels provides both pick up or delivery. These services are very appreciated and allow people to feel safe. There are many Bethesda Bagel stores around Bethesda which makes it more convenient to be able to pick up your bagel at whichever store is closest. If you want to opt for curbside pick-up, they give you a number to call.
Navigating the site to order online was extremely simple. There was a choice to get the bagels ASAP, which was approximately 20 to 25 minutes of wait time. Bethesda Bagels will send you a text message when the order is ready and it gives you the approximate time that your bagel will be ready upon submission of your order online; the bagels are always finished on time.
It was the fluffiest bagel one could ever have.
The creamy cream cheese can be either added straight onto the bagel or on the side, and you can request the amount: small or large. The bread of the bagel is perfectly toasted and is extremely soft — it's like biting into a cloud. This single plain cream cheese bagel was $3.50 and it was completely worth the additional $1.50.
It was the best bagel I have had since my New York City bagel. The cream cheese was extremely creamy and was a perfect touch to the fluffy bagel. I enjoy having lots of cream cheese, so this bagel was perfect as it gave me the choice for how much I wanted to put on it.
Philz Coffee:
This new Bethesda coffee shop has a lot to offer. The atmosphere is inviting and trendy with bright colors and a hipster feel. Their menu has a range of different coffees and teas with interesting names such as "Dancing Water" and "Jacob's Wonderbar," which added a fun twist instead of the generic names that other coffee shops usually display. Their menu can be categorized into sections of coffee such as bright & bold, medium & balanced and light & bright which allows for customers to feel less overwhelmed and decide more easily what type of coffee they would like.
Although the menu offers interesting drinks, it can be intimidating for someone who just wants a mocha. The coffee itself is very good and strong. I ordered the "Iced Mint Mojito" — being someone who isn't a fan of mint, I really enjoyed the subtle flavor. As for the price, it varies depending on what you order. I would say on average a medium would be about $5.50, which is pricey but reasonable because of the quality.
Overall, I would recommend this coffee for someone who wants to enjoy something that is a little more out of the box and wants a fun twist to their coffee.
Ize's Bagels:
Similar to Bethesda Bagels, Ize's Bagels provides pick up, delivery, online or in-person ordering. Ordering can be done from home or in person which is convenient due to the circumstances we are in today. The online ordering was quite easy to navigate — but not as user-friendly as the Bethesda Bagels site — and once the payment was done, the site informed me that the bagel would be ready for pick up in 30 minutes.
After arriving, I simply walked in and said my name, and they immediately gave me my bagel. However, the bagel itself was not as amazing as the service. The texture of the bread was pretty dry and more toasted than I had expected. There was not much cream cheese on the bread making it pretty dull. The bread was very compact and not fluffy whatsoever. This plain cream cheese bagel was $2.70. Definitely overpriced for the quality.
The "toasted" bagel was not worth the $2; the bread was a little tough and harder than it should have been. There was definitely not enough cream cheese on the bagel, which made it feel even drier. I would not recommend Ize Bagels unless you are looking for a dry and creamless experience.
Java Nation:
Located in two locations at Rockville Pike and in Kensington, this is a restaurant-esque place that has great coffee. Every time I drive by it, there are a fair amount of cars in the parking lot. They have an outdoor patio with heating, which provides rare comfort during the pandemic.
The environment is lively and consists of televisions and music. Their menu is easy to navigate and they have a variety of options that are offered in a typical coffee shop.
As for the actual coffee, it was very good.
I ordered the iced caramel latte with almond milk and it had the perfect amount of sweetness; I still like it to be a little bitter but not too strong. Sometimes when ordering caramel coffees, they add too much caramel but this one had the perfect amount. Regarding the price, it varies depending on what you order, but I would say that it is on average $4.00 for the regular size.
Overall, I would definitely recommend this restaurant for someone that orders typical coffee and enjoys a lively and inviting atmosphere.
Call Your Mother Deli Trolley:
The online experience was easy to navigate as it was the exact same site that Bethesda Bagels used, but with different types of bagels.
Once I finished entering all my information into the computer, it gave me the specific time when my bagel would be ready: it was 15 minutes after the order was placed. In the instructions that were given on the site, it specifically stated that they would text me "order ready" and then once received, I could go to the Trolley and get my bagels by saying my last name and order number. Although I never received a text, and despite the instructions not to go until the message was received, I went up after 15 minutes of waiting in my car and when I gave my name, they handed me my order. This was annoying as I wasted my time, given that my bagel had been ready for a while.
Call Your Mother does not offer a plain cream cheese bagel, so I just got the bagel bread and brought my cream cheese from home. The bread of the bagel was really good. It was quite similar to the Bethesda Bagels, but it was a little less fluffy. It still had an excellent taste. I cannot rate the cream cheese.
The bread of the bagel was $2.50 which is a lot for a plain bagel with no extras. The bread was good but relatively more expensive because it did not even include the cream cheese.
Call Your Mother bagels had good taste but were a bit overpriced for their quality. This store has many other unique bagels on their menu that are different from other bagel stores.
If you are looking for a fancy interesting bagel and are not worried about paying too much for it, Call Your Mother is the place for you.
Your donation will support the student journalists of Walter Johnson High School. Your contribution will allow us to purchase equipment and cover our annual website hosting costs.
About the Contributors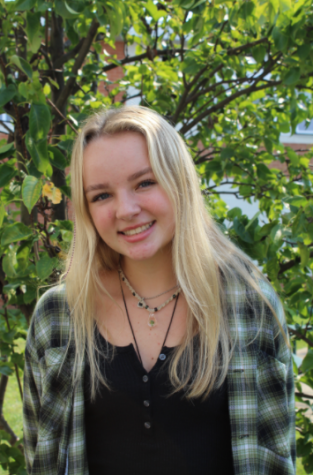 Ella Barrett, Social Media and Marketing Coordinator
Ella Barrett is a first year Social Media and Marketing Coordinator. She plays volleyball and is very excited to promote The Pitch!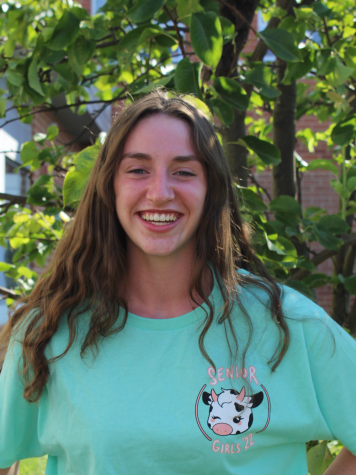 Josephine Meriot, Photography Editor
Senior Josephine Meriot is the Photography Editor for her first year on the Pitch. Outside of the classroom, Josephine enjoys dancing and laughing.