How countries have conquered covid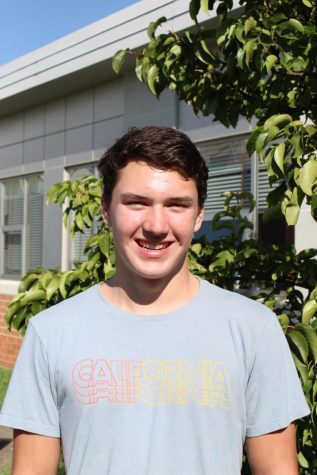 More stories from Caeden Babcock
While many countries are still struggling with COVID-19, like the U.S., others have trumped the virus and are returning to normal life. Countries like Australia, New Zealand, Singapore, South Korea and China have proved that containing Covid-19 before a vaccine is possible.
In Australia, the Sydney Opera House has been reopened and workers are being encouraged to return to their offices. The Property Council of Australia's NSW unit stated that the occupancy rate in the Sydney central business district is currently at 45%, compared to 90% before the pandemic. New cases per day have stayed in the single digits, leaving hospitals nearly empty. Most of Australia's COVID cases are returned travelers quarantined in hotels.
"We are the only country in the world effectively denying their citizens the right to return to their country – it's unacceptable and about as unAustralian as it gets," Australian citizen Dave Jeffries said.
Although Australia has effectively flattened the curve, Tens of thousands of Australians are still trapped overseas, prevented from returning to Australia by their Prime Minister. Australia closed its domestic borders quickly in response to the pandemic, in some cases they even restricted intrastate traveling. Australia's strict traveling policies helped keep cases minimal, but left many Australians stranded abroad feeling betrayed and abandoned by their country.
"Our border remains the first line of defense against Covid-19 from imported cases," New Zealand COVID-19 Response Minister Chris Hipkins said.
New Zealand's Prime Minister Jacinda Ardern realized during the first outbreak of COVID-19 in Europe that New Zealand's national health system would be unable to cope with a major outbreak. To combat this, Ardern closed borders in March and held a successful 102-day lockdown, no cases were reported throughout the whole lockdown.
"We thought we were through the worst of it. And so it was a real psychological blow for people. And I felt that, too. So it was very, very tough," Ardern said.
Do you think the U.S. can be handling covid better?
Sorry, there was an error loading this poll.
Months after the initial lockdown, a major outbreak occurred in Auckland, New Zealand which is thought to have been a result of large church gatherings. However, Ardern was able to stamp out the virus with another strict lockdown.
New Zealand's response is considered to be a success since the country of 5 million has only suffered 25 deaths, and the virus has practically been eliminated. Daily cases have mostly stayed under five since May. New Zealand's economy is expected to fully recover soon and unemployment is presumed to peak at 6.9% at the end of next year.
Singapore was the first Asian country to approve the Pfizer COVID-19 vaccine, planning on having its whole population vaccinated by the end of 2021. Singapore's population of 5.7 million has suffered 29 total deaths and daily cases below 20 since the start of November.
Singapore was in the news recently as a failed Royal Caribbean "cruise to nowhere" was cut short due to a passenger falsely testing positive. 1,680 passengers and 1,148 crew members attended the cruise, after testing negative, and set sail on December 7. However, the cruise was cut short when an 83-year-old tested positive for COVID-19 but it was later found out to be a false positive.
The majority of Singapore's COVID-19 cases have occurred among Singapore's migrant workers, in jobs such as construction and engineering, living in cramped employer-provided accommodation. These migrant workers are forced to sleep in bunk beds and share facilities. However, the government has promised to provide migrant workers with their own facilities by the end of this year.
Singapore also had border closures and intense lockdowns but was also the first country to release a COVID-19 contact tracing app. The app has had 2.7 million downloads and tracks who users have been in contact with. If a user has had contact for more than 30 minutes with another user who tested positive, they are encouraged to quarantine.
For those without devices or compatible devices, Singaporeans can get a physical 'token' from the government to carry around. The token functions the same way as the phone app, consisting of just a battery and Bluetooth sensors. Currently, 65% of Singapore's population is using a Bluetooth COVID-19 contact device of some sort, which the government is trying to raise to 70% by the end of the year.
Both South Korea and the U.S. had their first confirmed COVID-19 case on January 20, however, while the pandemic was raging in the U.S., South Korea had already flattened the curve. Many other neighboring Asian countries have also been able to keep the pandemic at bay, leaving health officials puzzled.
"We found that experience with previous pandemics has been critical to help these countries be better prepared to manage COVID-19," Mary and James Semans Professor of Population Health Science at Duke Shenglan Tang said.
Each Asian country that has successfully eliminated COVID-19 has recently dealt with SARS in 2003, H1N1 influenza in 2009 and MERS in 2015, preparing them for COVID-19. Due to their previous experiences with pandemics, countries like Taiwan, Vietnam, Hong Kong, Japan and South Korea were able to combat the virus quickly and effectively. People in Asian countries were also able to follow guidelines much easier.
"What we have found is that people in most of our study countries and regions in Asia were better able to take advice and guidelines on face masks, social distancing and self-isolation than their counterparts in Europe and the U.S.," Tang said.
South Korea and Japan had less strict lockdown procedures and regulations compared to China, Hong Kong and Vietnam's aggressive lockdowns. However, both methods of flattening the curve proved to be successful as Asians followed the guidelines much better than in the U.S.
"Basically, what we're seeing now is the worst-case scenario of what we predicted several months ago. This is the deadly winter that we thought could be the case if people did not take the actions necessary to protect themselves and their loved ones," former Baltimore health commissioner Dr. Leana Wen said.
With COVID-19 only expected to get worse during the upcoming winter months, The U.S.'s method of flattening the curve clearly isn't working as well as the variety of policies in other countries.
"Having a lockdown was an action that should've been taken right away and heavily enforced, I believe that we would not have had to endure the virus for as we have if people would've obeyed the lockdown when it was initially introduced," Junior treasurer Grant Mateo said.
Your donation will support the student journalists of Walter Johnson High School. Your contribution will allow us to purchase equipment and cover our annual website hosting costs.
About the Contributor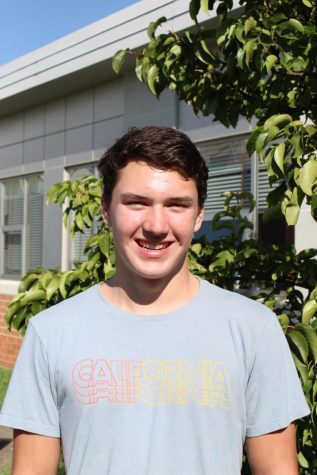 Caeden Babcock, Print Editor-in-Chief
Caeden is the Print Editor-in-Chief for his third year writing for The Pitch. In his free time, Caeden relaxes by watching television, hanging with friends,...