Freshman fight their way to varsity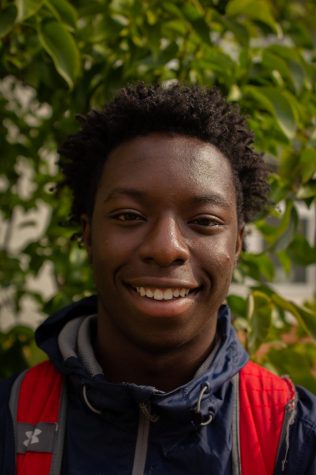 More stories from Ethan Oyeniyi
Years of hard work and dedication earned eighteen freshmen the opportunity to compete on fall sports at the varsity level. Out of WJ's 10 fall sports teams, only football and golf don't have any freshman, which means eight teams possess freshmen competing against players who can be two or even three years older than them.
Bardia Hormozi, Sean Blakeslee and Sammie Gramlich are three of the freshman on the boys' varsity soccer team. They were very ecstatic to have made the team this early in their career.
"Being on varsity is a great experience and it will be something to remember," left wing Hormozi said.
Underclassmen are typically more inexperienced players causing them to seldom make varsity teams.
"It was kind of a shock because it's not everyday a freshman makes varsity. It took a lot of hard work and a lot of hope and support from my friends, family and other coaches," Hormozi said.
On the varsity girls' soccer team, there are a total of four freshmen: Caroline Williams, Aranda Hurge, Brooke Onder and Sadie Wilkinson. All four are very talented as explained by their fellow upperclassmen teammates. For their first time playing at the varsity level, they seem to be doing a great deal for their team.
"They're all super good," senior outside back Geva Smith said. "Aranda starts as a freshman, which is crazy, and we also have Sadie who is a really good top striker. They are all an overall great aspect to our team."
Beginning at the varsity level is not for everyone; playing JV can build skills and experience.
"I would've liked being on varsity freshman year, but being on JV helped because I got a lot more experience playing in games," Smith said.
The excitement of making the team as a freshman is not without difficulty,
"It's a little scary and stressful because everyone is older than you," Williams said.
From initially competing against kids around your age for one year to competing against kids that may be up to four years older than you is not easy, and can be very intimidating. Though this may be the case, the players are on varsity for a reason and the coaches know that their younger members can play at the same level as those with more experience.
"Being on varsity is a lot of fun, but a lot more work needs to be put in. I have trained a lot and played club before I made varsity," freshman field hockey player Kate Aschenbach said.
What all these freshmen seem to have in common is the extra work they have put in outside of regular practice. The hours they have put in were displayed at tryouts.
"They deserved to make the team, their skill levels are more advanced than other girls their age who are on JV," senior field hockey player Brooke Haines said. "Being on varsity is a much greater commitment than JV so I think there is more pressure from a younger age, but it will also make them much better players because when you play against older and more skilled players, you're already used to playing at that level, making you get better at the sport."
Your donation will support the student journalists of Walter Johnson High School. Your contribution will allow us to purchase equipment and cover our annual website hosting costs.
About the Contributor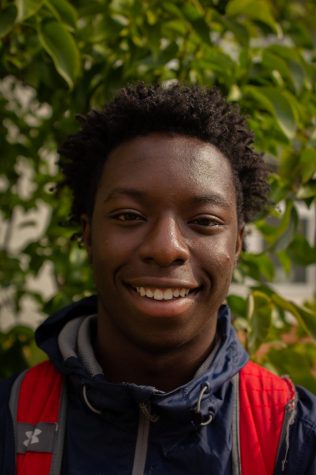 Ethan Oyeniyi, Staff Writer
My name is Ethan Oyeniyi and I am a senior staff writer. I play for the schools Symphonic band and varsity lacrosse team.