Pitch staff: March Madness predictions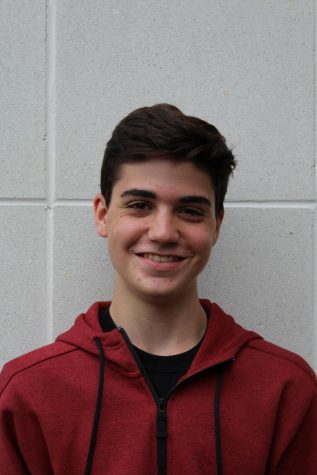 More stories from Ned Storer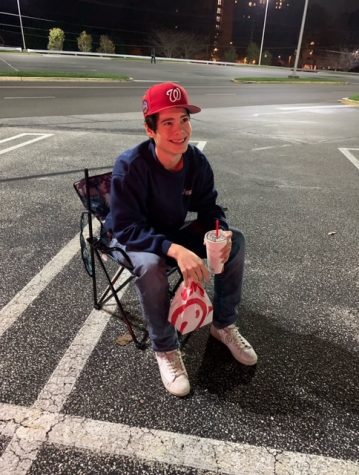 More stories from Ben Files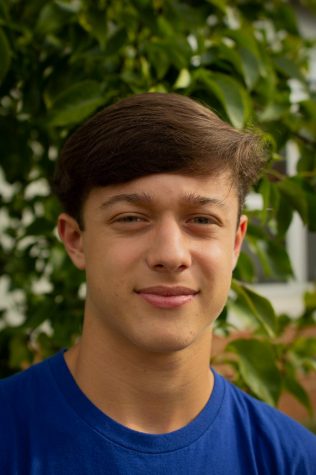 More stories from Matt Shea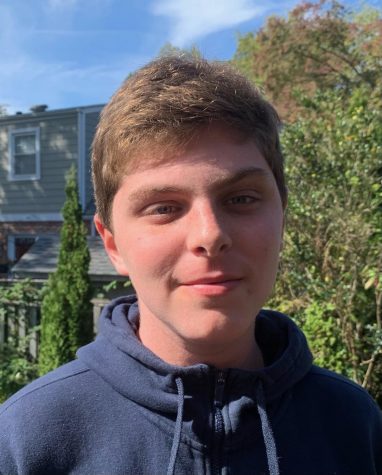 More stories from Elijah Kasten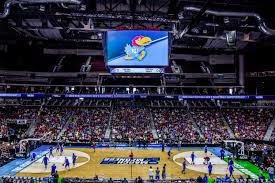 It is once again that time of year. A time when millions of brackets are created (as well as recycled), when students stream March Madness during the school day and stay up too late trying to watch all of the games. Regardless of how you spend March Madness, there is no denying that the anticipation and hype surrounding this year's tournament is unmatched. With big names such as Duke's Zion Williamson, three ACC one seeds and more potential upsets, there are so many storylines to follow in this year's tournament.
EAST REGION:
Led by the one-seeded Duke Blue Devils, the East Region will be contested with talent. To reach the Final Four, it is likely that teams will have to get past Duke, but which teams can truly rival Duke for a Final Four spot? What are some potential upsets? It's time to break down the East Region.
Round of 64
Locks:
-(1) Duke over (16) NCC/NDAKST
-(2) Michigan State over (15) Bradley
Upset Alert:
-(13) St. Louis over (4) Virginia Tech
-(14) Yale over (3) LSU
Solid chance:
-(5) Mississippi State over (12) Liberty
-(6) Maryland over (11) BELM/TEMP
-(7) Louisville over (10) Minnesota
Coin Flip:
-(8) VCU over (9) UCF
In this round, my locks are Duke and Michigan State, who will most likely make it through to the next round, otherwise the college basketball world will be in shock. This year I have two big upsets in the first round. Yale, with a 22-7 record and conference championship win are my favorites to take down an LSU team coming off an unlucky SEC tournament run. With my other upset going with history. The Hokies are simply not a successful March Madness team with zero Final Four appearances. I'm taking the conference champions St. Louis in this one. I was a little hesitant putting Mississippi State over Liberty as I believe that either the Bulldogs or the Hokies will be that second upset besides LSU. However, after a good fight against Tennessee, I believe that this team has more potential than Virginia Tech.
Round of 32
Locks:
-(1) Duke over (8) VCU
-(5) Mississippi State over (13) St. Louis
Upset Alert:
-(14) Yale over (6) Maryland
-(7) Louisville over (2) Michigan State
My first lock for this round is Duke, simply because that team is just too good to be knocked out so early. The talent of the Blue Devils will last them much longer. My other lock is for the second upset team to lose, whether that be St. Louis or Liberty (here I'm assuming it will be St. Louis). In this round I have two upsets as well. Maryland and Michigan State are two teams that historically have had bad luck in this tournament. I was determined to give one of my underdogs a run this year just in case and for me that team is Yale. The Bulldogs are a good team under the radar that in my opinion can make a run such as Loyola Chicago did a year ago. While I'm pushing Yale into the Sweet 16, I am also taking Louisville. As an experienced ACC team whose trademark win this season is by 21 points in North Carolina, I'm picking this talented ACC squad over a cursed Michigan State team.
Sweet 16
Locks:
-(1) Duke over (5) Mississippi State
-(7) Louisville over (14) Yale
It is no question that Duke will pass the Sweet 16 as the competition at this early stage is not quite adequate of their high skill level. It is also no question that the winner of the Louisville vs. Michigan State game is a lock over Yale (in this case I am still going with Louisville). While I was determined to give an underdog a big run, two wins for the Bulldogs was a generous amount and giving any of my three possible underdogs a trip to the Elite Eight is too risky for me.
Elite Eight
-(1) Duke over (7) Louisville
In my opinion, Duke is a lock for this game as well no matter who they face. The competition in the East Region is good, but nothing special enough to rival Zion and the Blue Devils. While this may seem like a cliche or easy pick, I can assure you that any Duke loss before the Final Four is highly unlikely. I usually hate to pick the top seeds but with such a talented Duke squad there was no question that they would go through. However, I did make up for it with my other underdogs.
Overall I am not picking entirely based on talent, but rather based on March Madness tendencies. It is undeniable that Michigan State and LSU are certainly among the most talented teams in this bracket; however, it is more likely to see a Louisville or a Yale squad instead during this time of the year simply because that is how March goes. Hence the name, "March Madness."
———————————————————————————————————————
WEST REGION: Ned
The West Region is headlined by top-seeded Gonzaga out of the West Coast Conference. The Zags, led by junior forward Rui Hachimura and senior guard Josh Perkins, finished the season 30-3, capped off with a shocking loss to St. Mary's in the WCC tournament final. However, don't let this dissuade you from picking Gonzaga to make a run; they profile as one of the best offensive teams in the nation (88.8 points per game paces the country) and are capable of lockdown defense.
Round of 64:
Locks:
-(1) Gonzaga over (16) FDU/PVIEW
-(2) Michigan over (15) Montana
-(4) Florida State over (13) Vermont
Solid chance:
-(3) Texas Tech over (14) Northern Kentucky
-(6) Buffalo over (11) AZST/STJOHN
-(7) Nevada over (10) Florida
-(9) Syracuse over (8) Baylor
Coin Flip:
-(12) Murray State over (5) Marquette
Gonzaga will have no trouble finishing off the winner of the play-in game between Farleigh Dickinson and Prairie View, as their ability to dominate inside and out will lead them to a handsome opening victory. Michigan have been shaky in recent games after starting the season 17-0, but Montana boasts no individual players capable of taking over a game, a necessity for teams looking to force a massive upset. FSU, who I believe was underseeded as a 4, will take down Vermont by double figures as well. In the rest of the region, I believe the chalk will hold to form except for Syracuse, who have found their stride in the tournament the past few seasons. Murray State and Marquette will be the most exciting game of the opening round, as State's Ja Morant and Marquette's Markus Howard square off as two of the most dynamic guards in the nation.
Round of 32
Locks:
-(4) Florida State over (12) Murray State
Upset Alert:
-(6) Buffalo over (3) Texas Tech
-(7) Nevada over (2) Michigan
Solid chance:
-(1) Gonzaga over (8) Syracuse
FSU's combination of size and athleticism matches them up perfectly against Murray State, who love to get out in transition. Florida State are too good to lose to Ja Morant and company, who will falter in the second round. Gonzaga are a much better team than Syracuse, but we've seen in recent tournaments that the Orange are a different team in March Madness. Still Rui Hachimura's Gonzaga should be able to get the win, though it will be a closer game than they would have expected. Buffalo, who upset 4-seed Arizona in last year's tournament, will be fired up to bust brackets once again. Fresh off a MAC tournament championship, expect the Bulls to take down the Red Raiders and move on to the Sweet 16. Nevada starts five fifth-year seniors, while Michigan is led by freshman Ignas Brazdeikis and sophomore Jordan Poole. The Wolverines are too young and inexperienced to make a deep run this year.
Sweet 16
Locks:
-(7) Nevada over (6) Buffalo
Coin flip:
-(1) Gonzaga over (4) Florida State
The Zags are due for a national title. They came seconds away from cutting down the nets for the first time in 2017, and before this bracket came out, I had them winning the national title. But I honestly can't make the call between them and FSU. Florida State have been underrated for two seasons now, and are also due for a Final Four run. I'll take Gonzaga here because of their superior record, although Florida State's difficult schedule played a factor in lowering their win percentage. In the other game, I'll take Nevada's experience over Buffalo.
Elite 8
Locks:
-(1) Gonzaga over (7) Nevada
What got Nevada this far was their togetherness and collective experience. However, a seasoned, battle-tested Gonzaga team will be their downfall in the Elite 8. With a number of talented offensive players combined with Mark Few's defensive tactics, Gonzaga will head to the Final Four where they defeat Duke and North Carolina to win the national title.
—————————————————————————————————————————
SOUTH REGION: Elijah
The Virginia Cavaliers reign as the one seed out of the South Region for the second year in a row. They are looking to dance longer this year, as their loss against the 16 seed UMBC Retrievers in 2018 made history, making Virginia the only one seed ever to lose first round. Peering down the South region, one team should stand out. The reigning champs, the Villanova Wildcats. Although they are a six seed, one can't overlook Jay Wright, as he is an outstanding coach, leading the Wildcats to two championships in the past three years. Led by seniors Phil Booth and Eric Paschall, the Cats could make a run. The Pac-12 overall had a let-down season, only contributing to three bids in this year's tournament. The Oregon Ducks, claiming the 12 seed in the South region, are flat-out hot, beating Washington in the Pac-12 championship by 20. Look for a possible upset with the Ducks over Ethan Happ and the Wisconsin Badgers. Tennessee poses a threat of a final four run out of the South Region. They were sitting at the top the AP poll for a short part of the season, with players Grant Williams and Admiral Schofield dominating.
Round of 64
Locks:
-(1) Virginia over (16) Gardner-Webb (Last year taught us that anything can happen)
-(2) Tennessee over (15) Colgate
Upset Alert:
-(13) UC Irvine over (4) Kansas State
-(12) Oregon over (5) Wisconsin
Solid chance:
-(3) Purdue over (14) Old Dominion
-(6) Villanova over (11) Saint Mary's
Coin Flip:
-(7) Cincinnati over (10) Iowa
-(8) Ole Miss over (9) Oklahoma
Virginia and Tennessee will not break a sweat, securing a first round victory, winning by at least 20 in each game. Old Dominion will put up a fight against Purdue, but ultimately the Boilermakers will break away in the second half. With reports on Kansas State forward Dean Wade doubtful to play, the Anteaters of UC Irvine come away with this game in a close one. Oregon will no doubt put up a fight against Wisconsin, but the Badgers will pull away at the final minutes and come out victorious. The Villanova Wildcats will win against Saint Mary's because of high scoring from Phil Booth, and Cincinnati will win in a close one against the Hawkeyes. Finally, Ole Miss will beat Oklahoma in a nail-biter to play Virginia, in an absolute battle.
Round of 32
Locks:
-(1) Virginia over (8) Ole Miss
Upset Alert:
-(6) Villanova over (3) Purdue
-(5) Wisconsin over (13) UC Irvine
Solid Chance:
-(2) Tennessee over (7) Cincinnati
Virginia is too talented to go out early this year. Not to mention their lockdown defense will stop the Rebels in the round of 32. With their tournament experience and success, the Wildcats will pull off the upset over Purdue, a team when Carsen Edwards isn't locked in, the team seems to struggle. UC Irvine will put up a fight against Wisconsin, but will fall short. Ethan Happ will dominate the glass and ultimately be too much to handle. Tennessee will run away against the Bearcats, as Jarron Cumberland will struggle from the field.
Sweet Sixteen
Solid Chance:
-(2) Tennessee over (6) Villanova
-(1) Virginia over (5) Wisconsin
The reason both of these matchups are under the "Solid Chance" category, is because there is a high possibility that the higher seed falls and that there will be an upset. Tennessee is too talented to lose to Villanova. It will be a great game, no doubt about it, but at the end of the day Villanova doesn't have the pieces to figure out Tennessee. Virginia is also a loaded team, with Kyle Guy shooting the ball extremely well this season. Guy and Ty Jerome will be too much for the Wisconsin guards to handle.
Elite Eight
Coin Flip:
-(1) Virginia over (2) Tennessee
To get to the Final Four in Minneapolis, Virginia will edge out Tennessee, with one of the greatest Elite Eight games of the decade. It will be a defensive battle, but at the end of the game, Guy will hit a couple clutch threes to seal the deal, and send the Cavaliers to the Final Four, in a bounce back year.   
—————————————————————————————————————————
MIDWEST REGION: 
The Midwest should just be renamed the sleeper region, and is where teams like UNC, Wofford, Seton Hall and New Mexico State reside. Paired with these teams are big names with the likes of Kansas and Kentucky. There should be some great games in the midwest, and will most likely contain some of the best games in the tournament. I am no expert on this, and I have not won the 1 million dollars (yet), but I believe that there is a good chance this is the way the midwest will pan out. Oh and also, don't get too mad at the weird picks, I tried to mix it up a little and have an unusual bracket to get people thinking about if that game is possible.
Round of 64:
Locked in:
-(1) UNC over (16) Iona
-(2) Kentucky over (15) Abilene Chr.
-(3) Houston over (14) Georgia St.
-(4) Kansas over (13) Northeastern
-(6) Iowa St. over (11) Ohio St.
Upsets:
-(9) Washington over (8) Utah St.
-(12) New Mexico St. over (5) Auburn
Coin Flip:
-(7) Wofford over (10) Seton Hall
It's always sort of a given that Kansas and Kentucky are gonna be pretty high up in the seeds. They both aren't as good as previous years, but are still strong and can and will most likely make it out of the first rounds. Houston have been pretty hot lately, along with Iowa St. who is one of the best teams in this conference. Guard Marial Shayok, a transfer from UVA mind you, has been dominate on the court, averaging around 18 points and 5 rebounds a game. I don't think I need to speak much on UNC, it is pretty common knowledge they are good.
A nine seed beating an eight seed is not that uncommon, but what is a little uncommon is New Mexico St. getting past the first round in the tournament, and even more unlikely getting past the second round. This year could be a little different though. Any team with a 30-4 record should be considered pretty good, especially because one of those losses were to Kansas by 3. They should be fired up and ready to go, and I believe that if they can keep their momentum from the regular season, they can go pretty far.  
Both of these teams are at the same level in my mind, and should be a great game. Wofford is a small school with a gym that holds around 3,000 people. Seton Hall is a team that always seems to be pretty good in the regular season then chokes in the tournament. Just like New Mexico St., they have something to prove, and will probably result in a great, action-packed first round game. Not to mention that Wofford is the best three point shooting team in the tournament, and are going to be the cinderella story of this tournament.
Round of 32:
Locked in:
-(1) North Carolina over (9) Washington
-(6) Iowa St. over (3) Houston
Coin Flip:
-(12) New Mexico St. over (4) Kansas
Weird pick:
-(7) Wofford over (2) Kentucky
Just like I said before, teams like UNC are too good to lose to someone like Washington. I'm not saying that it is impossible to choke terribly in an easy win game (UVA), i'm just saying that it is very unlikely. I feel like Houston and Iowa St. are both good teams, but in addition to my bias, I think that the Iowa St. drive to win is stronger than Houston's.=
Sweet 16:
Locked in:
-(1) UNC over (12) New Mexico St.
-(6) Iowa St. over (7) Wofford
After a crazy first two rounds, the Sweet 16 will be a slightly calmer time for the Midwest region. The top dogs will forcefully end New Mexico State's Cinderella run, giving the Musketeers some pride in their underdog story in the tournament. ISU will take down a chuffed Wofford team, as at this point in the tournament, talent seems to win out.
Elite 8:
Weird pick:
-(6) Iowa St. over (1) UNC
I predict that Iowa State will shock the Tar Heels and reach a berth in the Final Four in Minneapolis. Carolina is younger than they have been in recent years, and have no one left from the 2017 championship team besides senior Luke Maye. Iowa State, hungry after seasons of tournament failure, will reach the promise land at the hands of North Carolina.
Your donation will support the student journalists of Walter Johnson High School. Your contribution will allow us to purchase equipment and cover our annual website hosting costs.