Kanye West reborn, embraces God in album "Jesus Is King"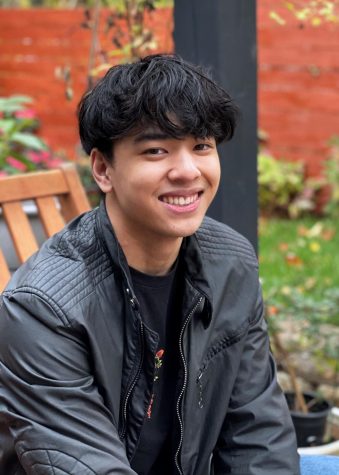 More stories from Benicio Balignot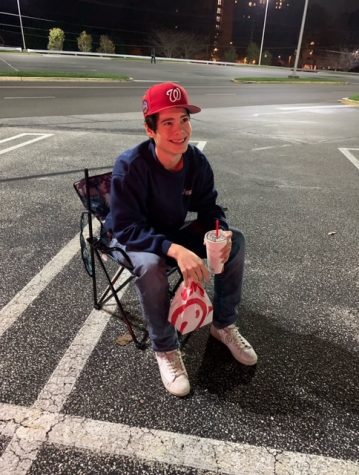 More stories from Ben Files
The road to "Jesus Is King," while rocky and filled with delays, has finally reached its end. With it comes a clear, confident and defined sound birthed from the mind of the newly reborn Kanye West. In contrast to last year's "Ye," which came off as an incomplete release littered with half-realized concepts and ideas, "Jesus Is King" proudly shows off its Christian roots, with West referring to it as an "expression of the Gospel." The album is packed with grandiose gospel choirs, boastful organ chords, soulful undulating vocals and warped synths, all compacted into one passionately religious album. West wasn't lying when he said he'd shed off his sinful nature and the songs reflect that notion.
The first of the most notable tracks, "Selah," is the perfect song to kick off the album following "Every Hour," a zesty recital that carries more vitality than all of "Ye." Stemming from the word's usage in the Hebrew Bible, "Selah" demands your attention and commands you to listen. Fueled by underlying organ chords, powerful percussion, gospel chants and religious lyrics, the song is a constant buildup of sound and fury – a train continuously chugging along the track of West's mind.
Following "Selah" comes one of the more upbeat and wholesome songs of the album, "Everything We Need." Featuring Ant Clemons and Ty Dolla $ign (Tyrone William Griffin Jr.), the track kicks off with autotuned yet soulful vocals from Griffin Jr. before leading into West's usual rap flow, accompanied by Clemons' ad libs reminiscent of Childish Gambino. The lyrics, while not as creative and insightful as his previous works, heavily allude to the book of Genesis and speak about conducting oneself in a graceful and sinless manner.
The most soulful track of "Jesus Is King," "God Is" showcases bodacious vocals from both a sample of Rev. James Cleveland's 1979 song of the same name and West himself. Carrying the vibe and flow of a love ballad, "God Is" brings forth feelings of gratitude and humbleness, with West's wholesome lyrics perpetuating the spiritual themes present throughout the entire album.
Arguably the most eye-catching song in the whole album, "Use This Gospel" is a symbolic retelling of West's struggles in the public eye and his path to redemption under the message of God and peace. The track also sees the reunion of brothers Pusha T and No Malice under the name of Clipse. The last song the two collaborated on was in August of 2013, and their return leaves little else to be desired. With West leaving the rapping to them, stating that he had trouble finding a voice to "rap for God" with\; Pusha T and No Malice manage to retain the holy message present throughout the album whilst still delivering in terms of flow and lyricism. Last but certainly not least comes a classy trumpet solo delivered by Grammy award-winning musician Kenny G, who provides an excellent bridge into the outro of the song.
West concludes this religious journey with "Jesus Is Lord," a spiritual anthem that completes the mosaic that is "Jesus Is King." While beautifully arranged with an assortment of exuberant brass, its extremely short run time of 49 seconds leaves much to be desired for a track that should triumphantly celebrate West's transition to gospel music.
For longtime fans of West, particularly those who were around for the likes of "The College Dropout" and "Graduation," West's whole-hearted embrace of the gospel genre has been a resounding disappointment, especially considering the continuous delays of the album. For a man who declared less than a decade ago that he was God, this approach to a more humble and soul-intuitive sound and way of life is suspect.
However, in the spirit of goodwill and generosity, it's wrong to doubt a man's transformation in both his sound and soul. West forgoes a polished veneer on his vocals in this release, particularly in "God Is," and such a decision evokes this feeling that maybe, just maybe, West has abandoned his pride and ego and embraced something larger than him.
Your donation will support the student journalists of Walter Johnson High School. Your contribution will allow us to purchase equipment and cover our annual website hosting costs.
About the Contributors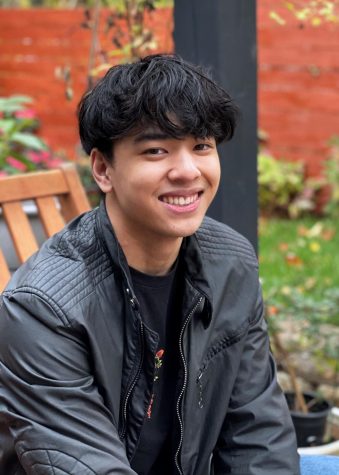 Benicio Balignot, Print Editor-in-Chief
This is senior Benicio Balignot's third year on The Pitch, this time returning as one of three Print Editors-in-Chief. When he's not perusing for new music...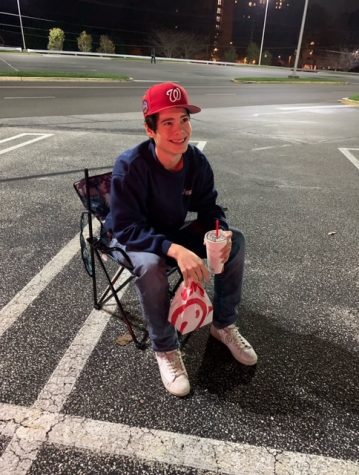 Ben Files, Online Managing Editor
Hello, I am Ben Files, the Online Managing Editor. This will be my third year on The Pitch as I took Journalism 1 during my freshman year. I especially...