Top NBA storylines so far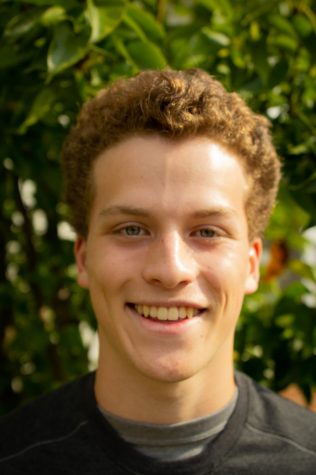 More stories from Thomas Wolfson
The 2019-2020 NBA season is well underway and so far it's shaping up to be an exciting one. The Boston Celtics and Los Angeles Lakers are the powerhouses of basketball again, Kawhi Leonard continues to manage his load and Ben Simmons even hit a three. There have been a lot of interesting storylines thus far, so let's get to it.
Celtics best in the East?
Last year's Celtics team was a mess. They had great talent but could never piece it together. Many blamed star guard Kyrie Irving who was seemingly never in a good mood as a Celtic and messed with the team's chemistry. Well, they let him go to the Brooklyn Nets and replaced him with Kemba Walker. Supposedly a downgrade. Except it's turned out to be an upgrade in every way possible with the team getting off to a scorching hot start.
Talk all you want about Irving's individual talent, but it is Walker who is the better team player. He's an elite scorer and playmaker like Irving, but he comes without the ego and the selfish nature. It's seemingly rubbed off on his younger teammates as Jayson Tatum and Jaylen Brown are having career years. They have had a bit of a softer schedule, (playing the Knicks twice in your first 10 games always helps) but there's no reason to think the Celtics can't sustain this play and prove that they're the top dog in the East.
Lakers best in the West?
Somehow the Lakers were slept on heading into the season. Many pundits had them finishing fifth in the West, as if they hadn't accounted for the fact that LeBron James and Anthony Davis are playing on the same team. When you have James and Davis on one team, it doesn't really matter what the rest of your roster is.
The Lakers have the best record in the West thanks in no small part to James and Davis. James's shooting is down a little, but he's still playing some of his best basketball so far this season. He's a walking triple-double threat every time he steps on the court. Davis's shooting is also down a little, but that hasn't stopped him from averaging a cool 25 points and 9 rebounds a game.
And really, the rest of the roster is pretty good, too. There are lots of skilled role players like three point marksman Danny Green, a resurgent Dwight Howard and an MVP candidate in Alex Caruso (just kidding, but not really). There's no reason the Lakers can't represent the West in the Finals if they keep this play up.
Kawhi Leonard and "load management"
So far this NBA season, there's no getting away from the words "load management," a term used for players who sit out games despite not having any sort of injury. They just need rest. Clippers guard Kawhi Leonard is the primary culprit. And yes, he's a culprit because load management is not a good thing.
The whole concept is just silly. It's understandable and even expected that players will occasionally take off a game here and there to rest, but Leonard has already missed six games so far this year. Yes, he has an injury history, but he isn't injured as of right now. It's not fair to fans who pay good money to watch stars like Leonard play. I understand Leonard did the same thing with the Toronto Raptors last year and went onto lead them to a championship. So is it possible that it's an effective method to keep players fresh for the playoffs? Sure. But does it also make for bad basketball? Yes. It's lame. Star players should want to play as much basketball as possible. The NBA needs to do something about this because it's clear the issue isn't going anywhere soon.
James Harden continues to divide fans everywhere
Houston Rockets guard James Harden is literally averaging 39.5 points per game. He has a chance to average 40 points per game this year. He's doing things we've never seen done before in the NBA. His scoring is historically good. And yet, though he does have plenty of supporters, many fans can't stand to watch him play. And to those people I say that I absolutely, positively, completely agree.
Look, Harden's scoring is historic, no doubt. You have to respect it. But you don't have to enjoy witnessing it. I find it very hard to stomach a Rockets game. Their whole offense is just Harden dribbling around in isolation, not even looking to score. No, he's looking to get fouled. Harden averages 14.5 free throws a game, which leads the league. He'll kick his legs out as he shoots a three and refs somehow fall for it every time. He's not graceful; he makes everything look incredibly hard. But again, 40 points is 40 points. It's quite an accomplishment if he can sustain it. Maybe he'll even win the MVP award that he feels he was robbed of last year. What he likely won't win is a championship. Yes, the Rockets are playing well right now, but as we've seen these last two years, this style of play just doesn't work as well in the playoffs. And for many NBA fans like myself, it doesn't work too good on the eyes either.
Other notable storylines:
No Leonard, no problem for the Raptors. Pascal Siakam (Spicy P), is proving the Raptors are still contenders in the East.
Giannis Antetokounmpo still can't really shoot. He's still really good at basketball. The Bucks still may be the best team in the East.
The Miami Heat have been better than expected this year with great play from Jimmy Butler, Tyler Herro and… Kendrick Nunn? Nunn, despite being undrafted and unheard of heading into the season, has emerged as a frontrunner for Rookie of the Year.
Has the Kyrie Irving effect moved to Brooklyn? Irving and the Nets have underwhelmed and one has to question whether Irving is messing with the chemistry of the rest of the team — like he did in Boston.
What's not to love about Luka? Mavericks forward Luka Doncic has taken another step up in his second year. He's a top 10 player in the league and that is not up for debate. He leads the league in triple-doubles and has the Mavericks in the thick of the playoff hunt.
Your donation will support the student journalists of Walter Johnson High School. Your contribution will allow us to purchase equipment and cover our annual website hosting costs.
About the Contributor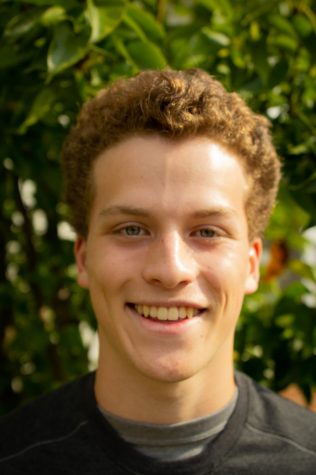 Thomas Wolfson, Print Editor-in-Chief
Thomas Wolfson is currently a senior at WJ. This is his third year on The Pitch staff. He served as Print Sports Editor his sophomore year, Print Opinion...