Thomas Wolfson's senior reflection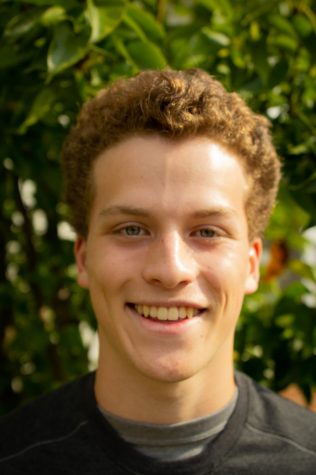 More stories from Thomas Wolfson
As I reflect on my time at WJ, what stands out is The Pitch. I had signed up to take Digital Art my freshman year, just to get my art credit out of the way. I couldn't, and still can't, do any sort of art with my hands so I figured doing it on the computer would be easy enough. I was wrong. The intricate ways of Photoshop were too much for me to handle, and four days in, I was afraid I might actually fail Digital Art — in retrospect, I probably could've stuck it out, or maybe not. We'll never know. Either way, I'm glad I quit because that's how I discovered The Pitch.
I switched into Journalism, the pre-requisite for The Pitch (underclassmen: I hope you signed up, and if not, go ahead and switch up that schedule, it's not too late). My parents had been pushing me to do it, plus I had some friends in the class, so I figured why not? As it turned out, I had quite the passion for Journalism and writing, and it's now something I'll be pursuing in college. I am forever grateful to our wonderful adviser Mrs. Borrelli for piquing my interest and giving me such a great foundation. I never would've guessed that The Pitch would turn out to be my most meaningful school activity, but it did. I'll forever cherish spending late nights after school to lay out the paper with the rest of the staff. 
I also played baseball and ran indoor track, both of which meant a lot to me as well. On paper, newspaper, baseball and track don't seem that compatible. After all, baseball players are often slow, runners are always fast and, well, newspaper staff members aren't typically athletes. But being a part of these three different groups allowed me to meet lots of different people, and make new friends. Of course, the people within each of these three groups actually differed quite a lot from each other — newspaper staff members can be athletes too, and vice-versa. Spending hours in freezing temperatures running sprint intervals, or being on the ballfield for long, long games, or sweating out a press deadline bond you with people who you may at first thought you didn't have a lot in common with. I'll treasure those friendships.  
I'm in no position to give any real sort of advice to underclassmen who don't even know me, but I'll do it anyway: just know that high school isn't easy for anyone. Everyone's high school experience is different, but we still all deal with stress and anxiety in some way. If high school is a fun and memorable time for you, then great. But if it's not, then that's fine too. High school is four short years of your entire life; there's still a lot to look forward to after.
Lastly, I'd like to address the great Class of 2020. This has been an unfortunate end to our time at Walter Johnson. We all saw the send-offs that the Class of 2017, 2018 and 2019 got, and waited our turn to get the same. We didn't ultimately get the "same," but in some ways, it's actually kind of fitting because our time at Walter Johnson was quite different. We witnessed both winning football and basketball teams, something almost unheard of before we arrived, and we helped infuse a certain pride into being a Wildcat and Madcow that will leave a lasting imprint on years of future classes to come. And COVID-19 cannot take that away. 
In a lot of ways, these past four years felt like a Golden Age for WJ, and I'm grateful to have been a small part of it. Eventually, the smaller details of my high school experience may fade away, but I'll never forget how lucky I was to attend Walter Johnson High School. I couldn't have imagined going to a better place.
Your donation will support the student journalists of Walter Johnson High School. Your contribution will allow us to purchase equipment and cover our annual website hosting costs.
About the Contributor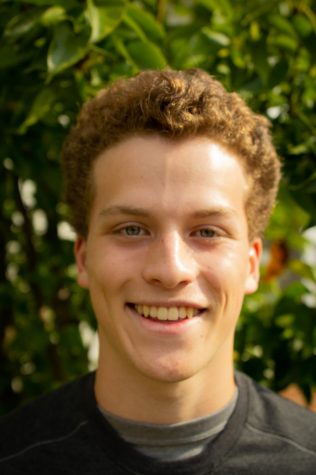 Thomas Wolfson, Print Editor-in-Chief
Thomas Wolfson is currently a senior at WJ. This is his third year on The Pitch staff. He served as Print Sports Editor his sophomore year, Print Opinion...