Governor Hogan pushes to open schools promptly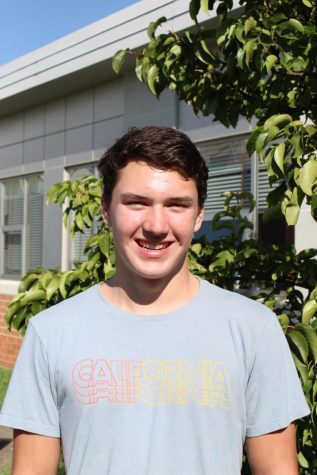 More stories from Caeden Babcock
Governor Larry Hogan authorized schools across Maryland to fully reopen a week before they were set to start online classes, causing panic and confusion. Hogan based his recommendation on improved Covid-19 metrics, and offered multiple incentives to counties that choose to reopen, alarming many. So far schools have stuck to their original plans but are considering changes.
"I think we should just wait until January to reopen because I know a lot of people aren't comfortable with going back to school right now, especially people who have compromised immune systems or if they have family with underlying health conditions. It's just more efficient to wait now so we can keep people safe," junior class Vice President Farah Aliabadi said.
MCPS said in a statement that they are sticking to their initial plan made in August but will consider their options in November. The end of November is set to be when the Board of Education meets to plan what to do for the second semester, but in light of Hogan's announcement, they will discuss opening before the end of first semester as well. Teachers were given the required 45 day notice before returning to in person teaching last Friday. This implies that some groups of students could return to school even earlier.
"At a time when educators are focused on working hard to make the best of this year for students, the governor and superintendent are focused on throwing school communities under the bus. We need collaboration and problem-solving, not political theater," Maryland State Education Association President Cheryl Bost said.
Hogan's announcement came as a surprise to all, even the Board of Education. According to the Governor's office, Marylanders under the age of 35 who were once at risk are no longer at risk because the positivity rate has gone down 44 percent since July 23. For people over 35, the positivity rate has dropped below 3 percent, leading Hogan to encourage opening schools.
"We don't have the authority to tell the school systems what they must do…they have that authority, but we are giving the metrics which they asked for. We are providing incentives, financial incentives, for them to get open and we are all saying, you have the authority to now start to open," Hogan said.
Ten million dollars in grant funding has been made available to help schools move toward in-person classes, according to State Superintendent Karen Salmon. However, there is a strong divide among Marylanders on whether or not to reopen schools.
"I don't think he [Hogan] understands the complexities of opening school in a pandemic," School Board member Patricia O'Neill said.
A majority of parents are not ready for their kids to go back to school, especially in Montgomery County and Prince George's County, the two counties hit hardest by COVID-19. Many families also have grandparents living in their homes, making the risks even higher.
With lots of confusion going around at all levels of the school system, it is unclear what the School Board will decide in November. MCPS students could potentially be back in school in the fall, along with many private schools in the area and following Hogan's suggestions. Or county students could stay online until late January when the hybrid plan is set to start.
Your donation will support the student journalists of Walter Johnson High School. Your contribution will allow us to purchase equipment and cover our annual website hosting costs.
About the Contributor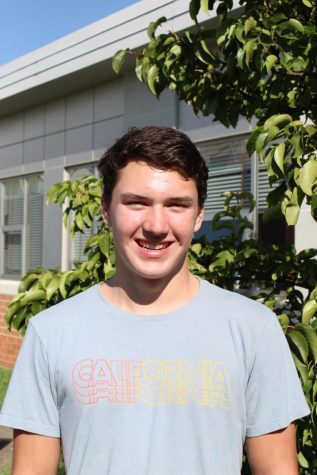 Caeden Babcock, Print Editor-in-Chief
Caeden is the Print Editor-in-Chief for his third year writing for The Pitch. In his free time, Caeden relaxes by watching television, hanging with friends,...