K-pop closes out 2020 with a bang despite COVID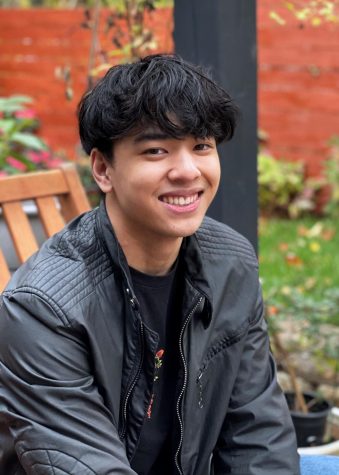 More stories from Benicio Balignot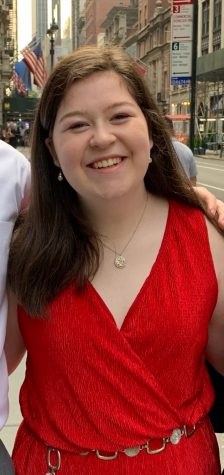 More stories from Elana Renbaum
As we enter the season of winter and thus near the end of 2020, this 4th quarter has seen the release of many albums and singles across the world. This, of course, includes the ever-growing world of K-pop and Korean music as a whole. For both existing fans and curious newcomers, The Pitch will be reviewing our favorite releases from this time frame.
SEVENTEEN – Elana:
Coming off of the success of their previous mini-album, SEVENTEEN shines in retro suits in a special album titled "; [Semicolon]". Featuring title track "HOME;RUN", age-based subunits make up the bulk of the album, and a closing heart-wrenching ballad, Seventeen proves once again how versatile their members are.
The title track feels like an extravagant musical number that could be found on Broadway. Seventeen explores using horns and piano instead of their usual EDM based sounds in the instrumentals. These elements combine to make a jazzy and swing vibe song that showcases the group's vocals and dance skills.
"; [Semicolon]" continues the stories of their previous mini-album, "Heng:garæ" of taking well-deserved breaks, having fun, and enjoying life. However, contrasting the previous title track "Left & Right," the stage performances of "HOME;RUN" focus on sharp, meticulous movements with unique group formations. It is Seventeen's calm and collected nature that makes the dance look so easy when the members claim it is the most difficult choreography they have to date. While they have yet to perform any of the b-sides from this EP, Carats (name of Seventeen's fandom) remain hopeful that unit performances will have their own times to shine.
TWICE – Elana:
Following their transition to a more mature concept with their previous EPs, Korea's most popular girl group, Twice, released their newest album "Eyes Wide Open", featuring a very prevalent retro vibe. The lead single "I Can't Stop Me" showcases retro synths and groovy bass lines that are very in line with current K-pop trends. Twice has also showcased one of their new b-sides, "Up No More". Where "I Can't Stop Me" is sharp and energetic, "Up No More" is a lo-fiesque tune that showcases the group's soft vocals.
While the discography retains the iconic Twice vibe they've showcased the last five years, the skewed line distribution and almost grating high notes continue to show that their company, JYP Entertainment, needs to reevaluate how they compose the group's music. While Twice's vocal line of Jihyo, Nayeon, and Jeongyeon have proven their vocal abilities many times, it's clear that "I Can't Stop Me" may be too high for them to sing comfortably. Overall however, Twice's newest album is a surefire success and is a welcome addition to the group's repertoire.
LOOΠΔ – Beni:
LOOΠΔ's newest mini-album, "[12:00]" is a continuation of the group's collaboration with renowned Korean producer and CEO of SM Entertainment, Lee Soo-Man. As such, much like their previous album "[#]", this newest album has a flow and composition very similar to SM girl groups like Red Velvet and Girls Generation. Lead track "Why Not?" showcases an electronic vibe, with warped loops and poignant baselines. Vocally, the bright voices of members Chuu, Yeojin, Kim Lip, and Choerry contrast with the sultry vocals of members JinSoul, Yves and Heejin. As another layer, the crunchy vocals from Gowon, sassy rap from Olivia Hye, and mellow voices of Vivi and Hyunjin further contrast with the electronic composition. B-side "Voice" is yet another knock-out by LOOΠΔ, continuing the electronic vibe of "Why Not?" yet in a more subdued fashion, with a minimalist instrumental that allows the members' voices to stick out more.
Solo Artists – Beni:
Crush: As a goodbye gift from Korean R&B artist Crush before he begins his mandatory enlistment term, "With Her" is among one of the best bodies of work Crush has put out, matching album "From Midnight to Sunrise" despite only being an EP. In line with the title, each of the five songs features a female artist, them being K-pop superstar Taeyeon of Girls Generation, renowned vocalist Lee Hi, industry veterans Lee Sora and Yoonmirae,and rising star BIBI. Between heartfelt love ballads, 90s R&B grooves, jazzy tunes and racy and sexual duets, "With Her" is a breath of fresh air from the trend-obsessed world of K-pop.
Loco: In contrast to the aforementioned album, Korean rapper Loco's "Some Time" marks his return from his own enlistment term. A relatively soft and melancholic EP, "Some Time" feels like a sigh of relief by Loco as he returns to a place he's comfortable in: music. Joined by R&B artists Heize and Car, the Garden, this relatively short release — numbering at only four songs — is sure to bring long time fans joy.
SONGS TO ADD TO YOUR PLAYLIST FROM OTHER ARTISTS:
"Daisy," PENTAGON: Daisy is a heart-wrenching power ballad about a love turned bad, represented by a daisy. Pentagon's vocals during the choruses strike your heart as the backing track resounds with powerful beats.
"Dingga," MAMAMOO: Dingga is vocal powerhouse Mamamoo's take on the current retro trend. Dingga features laidback vocals and a catchy dance that is easy to follow.
"Mago," GFRIEND: Much like Mamamoo, "Mago" is girl group Gfriend's own spin on the retro theme. "Mago" is a disco explosion with a slightly dark undertone that fits Gfriend so well.
"Back Door," Stray Kids: Similar to the rest of Stray Kid's discography, "Back Door" is an EMD driven song with a bass-heavy chorus. "Back Door" is the perfect driving-with-windows-down-music-blasting song.
"Gunshot," KARD: From one of K-pop's only co-ed groups, "Gunshot" is about the impact that words have and the wounds they create. Vocalists Somin and Jiwoo's sultry voices are cut by rappers BM and J.Seph's powerful verses to create an intense separation between verses and choruses. Beware of the strong drums that sound like actual fired bullets.
Your donation will support the student journalists of Walter Johnson High School. Your contribution will allow us to purchase equipment and cover our annual website hosting costs.
About the Contributors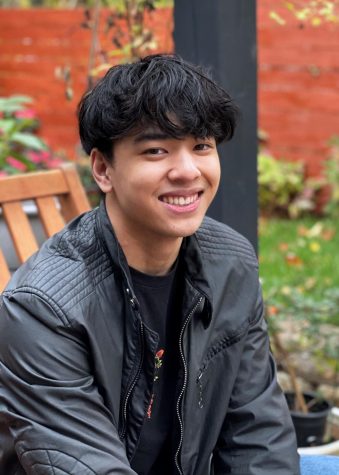 Benicio Balignot, Print Editor-in-Chief
This is senior Benicio Balignot's third year on The Pitch, this time returning as one of three Print Editors-in-Chief. When he's not perusing for new music...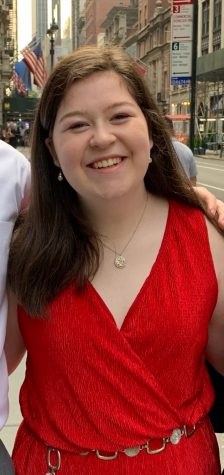 Elana Renbaum, Print Managing Editor
Elana Renbaum is a senior and is excited to be a Print Managing Editor for her second year working on The Pitch. In her free time, she enjoys listening...