Metro faces numerous challenges and an uncertain future (Part 1)
Prior to the pandemic, the Metro was the third busiest subway system in the nation. It was also notorious for its unpredictability and safety issues. The pandemic and the recent 7000 series derailment have presented new challenges for the Metro which may affect many in the D.C. region.
For many students, the Metro provides an easy mode of transportation. They don't need a driver's license, car or have to worry about parking.
¨I don't have a car and I can't drive so it's pretty much my only form of transportation and I think it's [Metro and MetroBus] pretty important because if I don't have that, it's gonna take hours for me to walk around,¨ senior Karl Raudsepp said.
Junior Lilah Cohen also finds the metro helpful with her lack of an alternative means of transportation.
¨I don't have my driver's license yet and my parents don't let me drive into DC with friends, so it's very helpful for going to places and it helps me take advantage of this city that we live so close to. It's very convenient and easy [to use],¨ Cohen said.
The pandemic has seen a heavy drop in Metro ridership. With many workers at home, ridership has dropped as much as 90%. This has created a significant budget problem for Metro due to reduced fare revenue.
In recent months, the Metro has faced another crisis. On October 12th of 2021, a Blue Line train derailed. A safety investigation found that the new 7000 series railcar had an issue with its wheelsets, creating the possibility of derailment. This forced the Metro to remove over half of its fleet from service. Frequencies were decreased and commuters were delayed.
Regarding the budget issue, the agency had in late of 2020 presented a doomsday budget that would have caused a drastic reduction in service. It would have eliminated weekend service, reduced train frequencies to every 30 minutes on most lines and closed numerous stations including Grosvenor Strathmore, the closest Metro station to WJ.
This budget did not become a reality thanks to federal stimulus money. However, ridership remains low and soon the federal aid will run out. Recently, the General Manager of the Washington Metropolitan Area Transit Authority (WMATA), the agency that runs the Metro, told Congress that unless a significant new source of funding can be found, the Metro will have to make serious service cuts. The specifics of these cuts are unclear, but there was an emphasis placed that there would be a reduction of trains going into DC.
If the doomsday budget from 2020 is any indication, such drastic cuts in service will severely hinder the viability of using Metro to get around. This will harm many in the region, including WJ students who rely on the Metro to get around without a car.
There are also more fundamental impacts of poor Metro service.
"The main impact of any budget cuts or anything related to the Metro are the people who rely on it as their sole means of transportation; which a lot of the times are minority groups, people in low-income areas who need this to survive," senior Ryan Hachey said.
There is a way out of the current financial mess. If there is new funding provided to Metro, such cuts could be prevented. However, it has yet to be determined who will provide that funding.
Some question why such funding should be provided given that ridership is still so low. Others point out the importance of the Metro to those who use it.
¨I think that despite low usership people rely on public transportation, it's necessary and it should be maintained,¨ Cohen said.
Your donation will support the student journalists of Walter Johnson High School. Your contribution will allow us to purchase equipment and cover our annual website hosting costs.
About the Contributor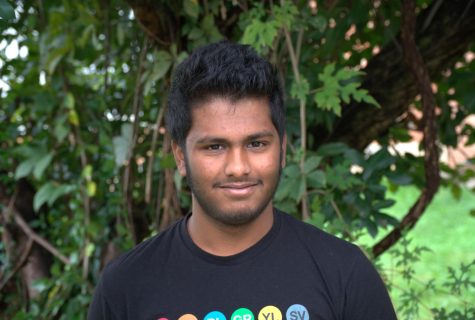 Sourish Dey, Online News Editor
Sourish is a senior and an Online News Editor for the Pitch this year. This is his second year on the Pitch and he likes to bike for fun.