After a history of broken bones: Keon Abasi bounces back
The score was 0-0 and the air was tense. In a blur of blue and white, an attacker dribbled down the touchline with the soccer ball close to his feet. Center back Keon Abasi went in wrong-footed for a tackle, sticking the outside of his right foot between the ball and the attacker. For a split second, his leg bent 90 degrees to the right. Snap.
Number 74 on Bethesda Soccer Club (BSC), junior Keon Abasi fell in love with the sport when he was only in the 5th grade, as it became a bridge to new relationships.
"It's very meaningful to help me kind of transition. It made talking to people a lot easier. I was a fairly shy kid. It was something to talk about, and I was very invested in it, so I could just keep talking. And a lot of people like the sport around the world. That just makes it easier to talk to a bunch of different people from different backgrounds," Abasi said.
English being his second language after Persian, the young Abasi harbored a sense of uncomfortableness when speaking.
"When I was younger, if I'd have a little trouble with English; it was a lot easier [playing soccer] because there are only a few words you need to say," Abasi said.
As Abasi soon began to enter the difficult years between youth and adulthood, soccer took on a new role in his life as a teenager facing the struggles of high school.
"When I play it, at whatever level, if it's for fun or a little competitive, it's a distraction from everything else. It's like an escape, and it's just really fun," Abasi said.
However, his passion for the game and pursuit of the adrenaline rush had been persistently interrupted by an unexpected conflict. Throughout his lifetime, Abasi has suffered 13 significant injuries, beginning with a broken elbow at the age of 5. However, it wasn't until 8th grade that the incessant injuries began conflicting with his love for soccer.
"There was something about pain on the top of my foot, so that kept me off for two months. I wore a nice little boot. It would be painful to walk. Over the summer of 8th grade into 9th, I got a hernia on the right side, so that took out another two months. In addition to that in the summer, I fractured my wrist, and then after that during the school year, I broke my right leg. All three of those combined took about 11 months," Abasi said.
Upon his return to the pitch, Abasi's unprecedented break, on top of the Covid pandemic, left his muscles unprepared for the sudden exercise. It wasn't long before he was dropped from the B team to the C team, the lowest level of his age group.
"I just felt completely out of it. The coach wanted us to do a 6.30 mile at the latest, and I could not even get close to finishing one; I was very unfit. You can try to stay fit to the best of your ability, but after a while, you still feel really bad just as where you are," Abasi said.
Halfway through the season, shin splints, caused by heavy physical activity and pressure on the lower legs, developed in both Abasi's legs. While not a serious condition in and of itself, a larger problem presented itself as Abasi continued to play through his shin splints.
"Shin splints are terrible. The more it develops, you think you can deal with the injury and go through with it, and then take a break when the season's over. But it just doesn't work that way, and [I take] those breaks, but not by my own choosing. Those turned into stress fractures in both of my legs. That's been ongoing for probably a year and a half," Abasi said.
While the incessant complications took a heavy physical toll on Abasi, his emotional health began to decline as well.
"I think after that, it affects your mental, and you just don't feel good about your body. And that lowers your self-confidence and makes you second-guess everything physically related, and that can lead to questioning yourself in other things as well," Abasi said.
Frustrated and discouraged, Abasi found ways to cope with the longing to get back into the game, which was almost intolerable.
"When I'd watch soccer on the TV, I'd get jealous because I wanna play as well. [I used] a lot of things as distractions: video games, books as well," Abasi said.
As he healed, Abasi began to change his perspective. With lower fitness levels, he began to adjust the way he played, sitting lower in the formation to avoid long sprints and adopting a defensive-oriented mindset.
"I stopped dribbling, and I started passing more. It made me have a better understanding of the game, as I had to be one step ahead mentally rather than physically," Abasi said.
Now, as team captain and the backbone of U17 Bethesda Boys White, Abasi is hoping to be promoted to Green, or even Blue, the two highest levels of BSC. He continues to play to the best of his abilities, while still taking precautions with his body.
"I learned important life lessons that have taught me how to take care of my body and how to balance taking care of my body with having fun. It's also taught me how to appreciate my health," Abasi said.
Your donation will support the student journalists of Walter Johnson High School. Your contribution will allow us to purchase equipment and cover our annual website hosting costs.
About the Contributor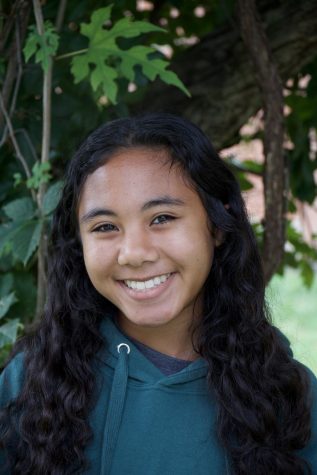 Katie Campbell, Online Editor-in-Chief





Katie is excited to spend her senior year as an Online Editor-in-Chief for the Pitch. She enjoys playing soccer, reading, and watching Monk.