Senior prank stains class of '22 legacy
On the evening of May 23, seniors gathered outside the athletic circle, many of them donning ski masks. After managing to enter the school, students stormed the hallways, flipping tables, desks and promethean boards.
A few days prior, members of the class of '22 had conspired via group chats, planning their iteration of the traditional "senior prank" to take place in their final days before graduation.
Cat litter was placed in the sinks and chili was splattered on bathroom walls. One student went as far as to allegedly spread bodily fluids on the doorknobs of room 234 (though others have claimed that it was merely a solution of lotion and water). This violation of the school's integrity has led many to call into question the culture surrounding senior pranks.
"Some senior pranks are pretty funny, but some… especially with some of the stuff I've heard with '22, take it too far. It's gross," sophomore Ian Hochman said.
Despite the extensive damage and chaos that ensued, building services were able to effectively contain the situation, having the school clean with hardly any evidence of the prank remaining by first period. Though the prank was unseen by most students, its impact was felt by staff.
"The kids got to think. We already have a lot of work to do in the mornings so this kinda felt like an overload… It was a pretty wild prank… Some seniors have actually come in to apologize," building service employee Najee Gibson said.
In the fray, an unnamed member of the building services team was injured, and others were left frustrated, confused and even fearful.
"There were a lot of people running around the building, not following directions… they came in wearing masks so it was, for some staff, very disturbing," Principal Jennifer Baker said.
During the siege of the school, a few school employees wanted to alert the police; however, administration discouraged this. In response to the prank, approximately 100 students were tasked with community service, and one will be denied a graduation walk. Punishments were given by administration in correspondence to the severity of their actions that night.
"There were two different camps of students that night. The first came in with balloons and wanted to wrap the banisters with cellophane and others came to actually create a little bit of destruction… We have cameras around the school and were able to identify the seniors and notify their parents," Baker said.
Your donation will support the student journalists of Walter Johnson High School. Your contribution will allow us to purchase equipment and cover our annual website hosting costs.
About the Contributor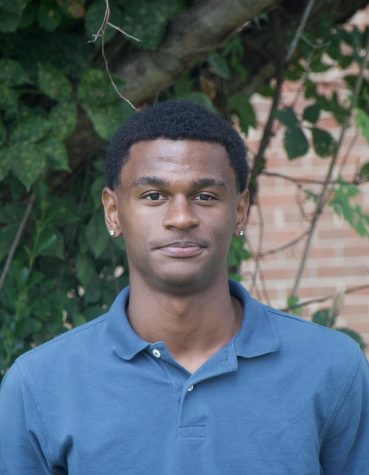 Blake Bailey, Online Opinion Editor





Blake Bailey is a senior and he is the Online Opinion Editor for the Pitch. He enjoys writing short stories and playing basketball for the WJ...