Glo: a dangerous waste of time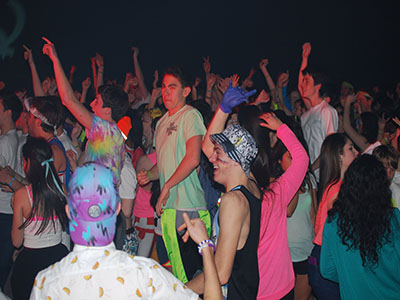 Glo has always been a huge part of WJ's culture. Students of all grades gather in the darkened gym to dance and raise money for a good cause. Though this may seem like a perfect school event, it has caused a lot of controversy not just at the school but throughout the county as well.
At Walt Whitman High School, located only about five minutes from the school, "Vikathon" is thrown. This is the same concept as Glo except with a different name. An article written by a student at Whitman spoke on the problems that "Vikathon" has caused for her peers at the school. This caused a lot of talk on the matter and it was soon decided that the event would not be returning to Whitman in the near future.
For the past two school years, Glo has not been held at school. It was never confirmed whether or not this decision was due to Covid or for other, unmentioned reasons.
This has students talking about whether or not they support a return of Glo and if they think it is a school appropriate event.
"Glo enables sexual assault along with other ilicit activities. Even though that's obviously going to be exposed to us because we're in high school, the administration turning a blind eye to it at Glo makes it seem like all of it is ok to do," junior Julia Diaz said.
This environment at Glo, prevents other students from participating in the fundraiser due to their intolerance for that type of activity.
"Honestly, it was a waste of time and $30," junior Ak Blumberg-Woll said.
I too thought that Glo was a waste of my time. I ended up leaving early along with many of my friends. The anticipation for the event creates a feeling of pressure for students to involve themselves with the hook-up culture that surrounds the event.
So many students have filed accusations against their peers and nothing has been communicated about accountability or consequences.
"The feelings of pressure and the entire environment were definitely uncomfortable to me. Towards the end of the night it almost felt like an obligation to engage in that kind of activity, which led to a series of unfortunate events in my life. I just remember thinking the next day how gross it made me feel about myself and my school," Anonymous said.
Now that the student body has begun to hold administrators accountable for their lack of actions when it comes to this matter, hopefully Glo will not make a comeback to the school. If it does, there should be better security and actions taken to support students.
Teachers and administrators may claim they don't know of the events that take place at Glo but there is no way. As an attendee, I saw staff standing both above and inside of the gym watching students and still, this fundraiser was put on every year.
Unlike Prom, which holds similar obstacles when it comes to the event, the fundraising aspect of Glo allows it to be turned into something safer and more school friendly for students.
Your donation will support the student journalists of Walter Johnson High School. Your contribution will allow us to purchase equipment and cover our annual website hosting costs.
About the Contributor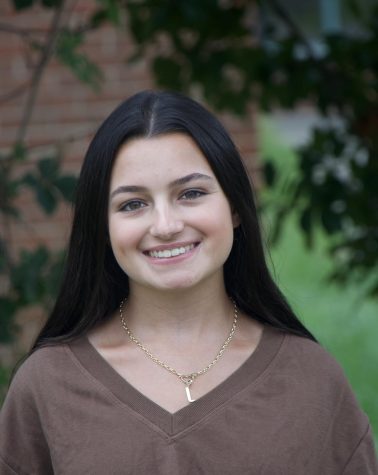 Julia Ratner, Print Feature Editor
Julia Ratner is a senior and one of the Print Feature Editors on the Pitch. In her free time she plays field hockey and hangs out with her friends.