Students opinions split on gun violence assembly
After the outcry of many students last year in part due to current events and safety concerns, new rules have been applied to WJ as well as others in Montgomery County. A gun violence assembly was held on Thursday, Sept 22.
"This is a safety issue all over the county, but is critical that we do something about it here," security guard Kelly McDonnell said.
The presentation included a video with the voices of a few community members across MCPS who have been affected by gun violence. This had a powerful effect, as people affected by gun violence could speak to the entire community on the importance of safety, as many students overlook these security measures as irritating.
"I thought that as a whole it was very impactful, especially the story about the student from Einstein who was killed as a result of gun violence. The assembly was a real eye opener and I think it was great that they showed it to us," junior Toby Carr said.
A majority of the information presented was related to ghost guns; guns assembled from parts and not bought directly and legally. The speakers highlighted the importance that students are familiar with Maryland's gun laws and do not have any tolerance for the purchase or assembly of private guns without serial numbers.
Some students disagree with the need for this type of assembly however. "It was unnecessary. All the information provided was either incredibly obvious or not helpful. It only served to worry people about the tiny chance that a shooting actually happens," sophomore Grady Boisture said.
Students noticed that most of the assembly was talking toward the students and warning against ghost guns rather than the discussion of preventing outside forces getting in the school. This was brought up when reviewing the new rules such as enforcing ID badges and students not opening up doors for anyone during the school day. This lacked last year, as many students could be let in through doors by other students at any time. Security overall has been much tighter on making sure these doors all around the school are monitored at all times.
"I think that this is a positive thing that the state's attorney and the school are doing together. I think it's good information for students to have, to know that you can't possess [ghost guns] and it's a safety issue, it was overall well received," McDonnell said.
However, some students do not have a high opinion on the assembly. The disagreements are mostly on the issue of requiring ID's to enter the school and the usefulness of the assembly in general. The issue at the root still is undeniable, there is a level of security to be required in the case of a shooting or other gun violence in the community.
"The assembly was useful; gun violence has risen over the past few years and it needs to end," senior Jocey Gaul said.
Your donation will support the student journalists of Walter Johnson High School. Your contribution will allow us to purchase equipment and cover our annual website hosting costs.
About the Contributor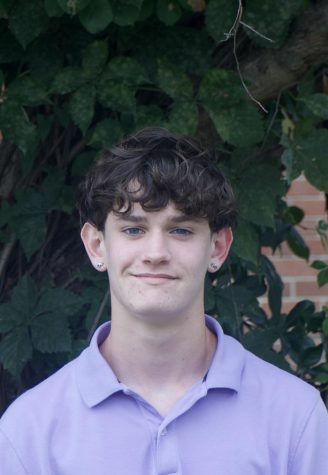 Josh Hananel, Assistant Arts and Entertainment Editor
Josh is an Assistant A&E Editor for the Pitch this year and second year writing for them. He is also on the Cross Country and Track team and is always...