FDA pushes for easier access to overdose-reversal drug, Narcan
Over the past few years with the amount of opioid related overdoses surging, the importance for opioid overdose-reversal drug, naloxone, is growing rapidly. In last month's panel on Feb. 15, the Food and Drug Administration (FDA) pushed for wider access to the drug.
Naloxone would be sold in its most common form, a medication called Narcan which is a nasal spray device used during an overdose.
"When you take an opioid like heroin or fentanyl, it does all sorts of things to your body through your brain. One of the things it does is slows your respirations and it can slow your respirations to a point where they no longer are efficient enough to feed your body the oxygen you need or they can even stop your respirations, that's what happens during an overdose. When [Narcan] goes in, what it does is it blocks those opioid receptors in your brain and hopefully starts the process of getting you breathing again," health room technician Daniel Yankie said.
Narcan has saved thousands of lives and with overdose related deaths reaching an all-time high in the last few years, wider accessibility has become an important topic for discussion.
Earlier this year, in a January news conference, MCPS released staggering statistics revealing that the number of students in the county who overdosed has increased from 27 cases in 2021, to 48 in 2022. Overall this is a 78 percent increase. The number of overdose related deaths has also jumped from five to 11 during that year period.
"There's really been an uptick this school year and I think it should be in every school. It is necessary to have it pretty much everywhere at this point because we don't know if someone is going to have an overdose. Some people are using at school unfortunately and this is something that could potentially help," health teacher Lorraine Goldstein said.
According to a study done by the Centers for Disease Control (CDC), about 40% of deaths caused by an opioid overdose have a bystander present. Making access to Naloxone easier allows more bystanders to save the life of someone suffering from an overdose.
Currently, the drug is available in pharmacies across all 50 states. However a potential move would make Narcan available as an over the counter medication in pharmacies as well as making it available in supermarkets, convenience stores and even vending machines.
One of the hopes for making Narcan available as an over-the-counter medication, is to remove the stigma associated with asking for the drug. Rather than having to ask a pharmacist for Narcan, it would be displayed on store shelves.
"It's just like buying birth control products or feminine hygiene products or whatever health issue you might have that you need to buy over the counter medications for. Of course some people are going to have a stigma because it lets that pharmacist or that clerk or whomever know that you have someone in your life who is an opioid user," Yankie said.
While the price of Narcan is not yet confirmed and whether or not it will be covered by insurance, increased access to the drug has the potential to save thousands of lives. There are also no negative consequences in using the drug on someone who overdosed on something other than an opioid.
"If you are a person who is responsible for someone who you know is dealing with opioids, you should have it in their house and have it in your car. I feel like with the general population, we should have it in the school, in case of an emergency. I think it should be on the wall like how the 'Stop the Bleed' kits are now," Goldstein said.
Your donation will support the student journalists of Walter Johnson High School. Your contribution will allow us to purchase equipment and cover our annual website hosting costs.
About the Contributor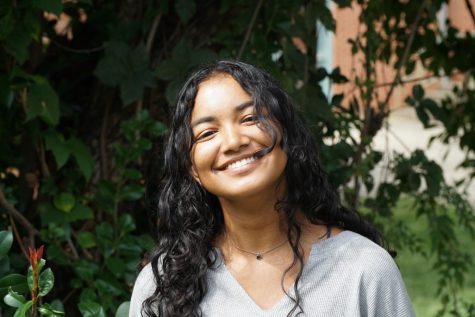 Sydney Fraser, Layout and Design Editor
Sydney Fraser is a senior excited for her first year as Layout-Design editor on the Pitch. In her free time, she enjoys dancing, and hanging out with friends.