Track coach resigns following controversial comment
Former hurdles and jumps coach Cassandra (Casi) McFarland left her coaching position in the middle of the outdoor track season due to a comment she allegedly made directed towards a student-athlete. 
At a practice in late March, McFarland was going through who would be running in each event for the upcoming meet and said to a team member, "I will happily kick your black a** off the relay team if you don't behave."
McFarland had been coaching the Wildcats' jumpers and hurdlers since 2019 and helped coach the team to an outdoor state championship in 2021. Despite her success, many athletes were not shocked by the decision given the comment. 
"It definitely sets a precedent about the kinds of stuff that coaches can and can't say," senior captain and sprinter Kiran Sen said.
McFarland resigned very quickly after the comment was made as she was not at the meet following the incident and was officially not part of the team soon after.
"I think it had to happen just so people know that that doesn't fly; you can't make inappropriate comment to people of color," senior captain and hurdler Soukenya Ndoye said.
While many members of the track team believe that McFarland had to step down and that her comment was completely out of line, others, including the student to whom the comment was directed, think that McFarland stepping down was not the right decision.
"In my mind, I didn't see anything wrong with it because like I said, coach Casi and I have a very good relationship. I've known her for at least a year now. I knew her before I came to this school, so I have a good relationship with her and I didn't take offense to [the comment]. The practice carried on as usual and I actually laughed about it with her … I didn't even tell my parents because remember, I said I didn't think it was a big deal, I didn't take offense to it. I think what happened to her was really unfortunate. Some people could say it was bad, but I don't think the results were bad and I don't think she had to lose her job over it," the team member said.
McFarland returned to address the team the Thursday after spring break explaining that the statement was intended as a joke but acknowledging that it went too far.
"She [McFarland] was remorseful and owned up to it. She said her integrity is important to her and she only meant it as a joke," senior hurdler Sydney Morgenstern said.
Hurdlers and jumpers have continued their season without a coach as a replacement has yet to be hired. Some hurdlers such as sophomore Madison Fraser and junior Mateo Mosby have continued their success, setting personal records and finishing first and third respectively in the 300-meter hurdles at the 49th Annual Woodward Relays on April 15. Others have understandably had to face adversity without having a hurdles or jumps-specific coach.
"It's been fine for me, but I know other people who have just started hurdling. It's hard for them because they are not getting coaching because we don't have a hurdle coach," Fraser said.
Since the incident occurred, many athletes on the team have tried to make sure that their teammates can still experience success and improve as the county and state meets become closer. 
"A bunch of seniors have stepped up as leaders to be the acting coach for now. Especially people that are injured and seniors, they also have been coaches in a sense too because they can't really participate,"  Sen said.
The track team will likely be one of the next teams to introduce a new coach this off-season. Both the football and cheerleading teams have already hired new varsity coaches for the 2023-2024 school year.
"[We are looking for] people who put kids first, performance second and winning third. By putting kids first, those other two follow and you don't have to worry about them. If you get a coach who puts winning in front of everything else, that's not what high school sports is all about," distance coach Thomas Martin said.
Note: An earlier version of this article misstated that McFarland was fired from her coaching position; she resigned from the position.
Your donation will support the student journalists of Walter Johnson High School. Your contribution will allow us to purchase equipment and cover our annual website hosting costs.
About the Contributor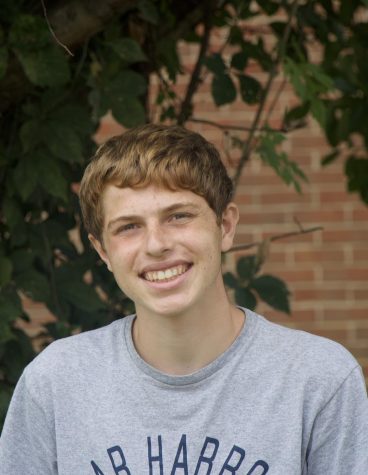 Joshua Singer, Print Sports Editor
Joshua Singer is a sophomore and is pumped to be a Print Sports Editor in his first full year on The Pitch. In his free time, Josh enjoys running and announcing...