Q&A: will WJ students vote in the 2020 election?
Young voters are notorious for staying home on election days — 18 to 24-year-olds have historically the lowest turnout of any voting age group. Many WJ seniors will be eligible to vote in the 2020 election. The question is, will they get out and vote?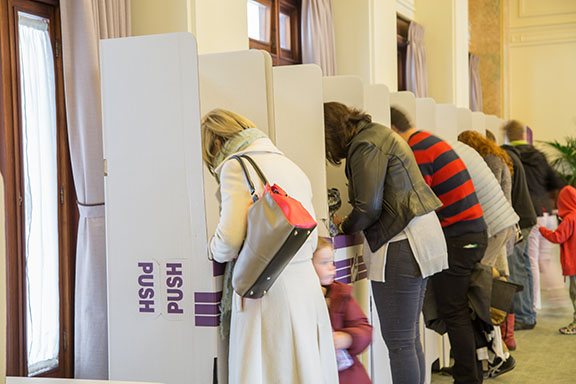 Q: Do you think youth turnout will be higher in the upcoming election?
A: "This generation is more influenced by politics than previous generations. I think next year will be different. In the last election, I don't think enough people went out to vote." – Kieran Lawrence (12)
"I think this area in particular will have high youth turnout, especially because we live near D.C. We live in an area where voting is extremely encouraged and not doing it is embarrassing." – Damir Pimenov (12)
Q: Why are you planning on voting?
A: "I think everyone's voice should be heard. Now that I'm able to vote, I feel like I have something meaningful to contribute to this country." – Simon Wiederkehr (12)
"I'm very passionate about moving our nation toward equality for all people. We've seen many violent tragedies occur in the past few years, and I don't think that fighting or killing are the solutions to our problems. We need to become a country where everyone feels welcome and safe. I'm hoping that my vote will be able to make a positive difference in America." – Mia Blackman (12)
"I want to be able to vote for the candidates I feel are best suited to represent the issues important to me" – Sydney Gibbons (12)
Q: Why do you think so many young people don't vote?
A: "A lot of young people are ignorant and they don't realize how impactful their demographic is" – Simon Wiederkehr (12)
"I'm pretty lazy, so I doubt that I'll go vote once I'm in college." – Justin LaFontaine (12)
"I just don't want to have to pick between polar opposite candidates. I'm going to wait and see who the candidates end up being, and then cast my vote" – Will Goudie (12)
Your donation will support the student journalists of Walter Johnson High School. Your contribution will allow us to purchase equipment and cover our annual website hosting costs.
About the Contributor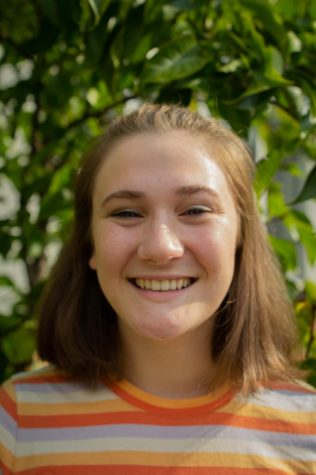 Julia Hananel, Online Editor-in-Chief
Julia is currently a senior and is super excited for another year on The Pitch! In addition to The Pitch, Julia plays piano for WJ's jazz ensemble and...