Roe v. Wade put into question by Supreme Court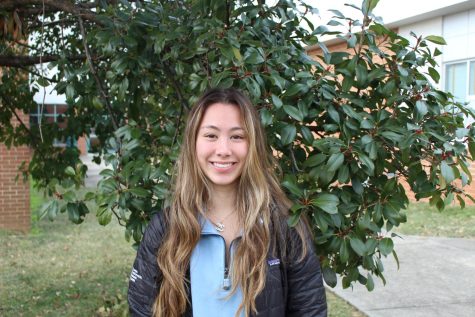 More stories from Hana Elster
On May 2, Politico leaked a Supreme Court initial draft opinion created on Feb 10 in Dobbs v. Jackson Women's Health Organization. Associate Justice Samuel Alito created the draft stating that the majority opinion of the justices is to overturn Roe v. Wade and another case, Casey v. Planned Parenthood. Roe and Casey affirmed and reaffirmed the right to abortion. . In the draft, the court states that the right to an abortion is not protected by the Constitution which lead to the questioning of Roe and Casey.
If Roe is overturned, each state will receive the right to decide its abortion laws instead of following the federal ruling. Around 26 states have passed legislation limiting abortion access, and many experts are concerned of the possibility of banning abortion in some of those states. The ruling has shocked students to the core- with some students believing that this ruling could set a precedent that could ruin women's rights forever, and some students believing that the right to an abortion is not set by the Constitution.
This is the first draft opinion of any Supreme Court ruling to be leaked ever. In response, protests, petitions and fundraisers have been created to influence the possible ruling. Not only has this created discussion about what would happen, many students are also concerned of the health ramifications of banning abortions.
"I think women will die because they will have unsafe abortions. States that allow abortions will be overcrowded because so many women will be going to the states where abortion is legal," Feminism Club president, senior Lela Sutherland said.
Justices Stephen Breyer, Sonia Sotomayor and Elena Kagan are currently the three justices writing the dissenting opinion, while chief justice John Roberts is rumored to dissent in the case, it is not included in the draft. Alito deems Roe deeply flawed and ill-conceived since the Constitution does not protect the right to an abortion. Alito believes the court (at the time) overstepped thier boundaries regarding abortion, and that legislation, not court cases, should determine women's access to abortions.
Students have been worried about what this means for their futures, and are confused as to why the Supreme Court has decided to rethink the original decision. Many students, especially young women, are concerned about what the possible ramifications could be if the court overturns Roe.
"If the initial ruling is overturned it completely takes away women's rights. The obsession that has been harbored is borderline abusive to the general respect we hold as a society for women. This is not just women can't have abortions, it's directly showing how much control is desired onto women and their sexuality. Forcing pregnancies onto women is violence, and then to tell them they can go to prison for it [an abortion] is fully oppressive. Not only is this taking away the rights of women, it's aligning with an ideology that dehumanizes them for fear of the modern women," senior Joyce Onana said.
In response to the leak, Senate Majority Leader Chuck Schumer proposed legislation to put Roe into a law. However, the bill fell 11 votes short, leaving the decision to the Supreme Court. Many democratic leaders have said that their fellow Senators have failed to protect the women of this country, while Republican senators believe that the bill could go against many religious beliefs.
"The Supreme Court should have a say in abortion because at the end of the day abortion is the act of killing an innocent person. Most Democrats say that they want a big government and now that the government is intervening they don't like it so I don't understand the double standard," an anonymous student said.
Many students also feel as though this ruling could set a precedent for overturning many rulings for women, people of color, and the LGBTQ+ community.
"I don't think that regulating what a woman chooses to do with their body is acceptable, and this is just the beginning. This can set a precedent for overturning many rights like gay marriage," Sutherland said.
Although the ruling has not been finalized, students like Maison Shalom President junior Shiima Nantulya are organizing events to march and protest against the possible overturn. The Feminism club has been encouraging students to sign petitions for Planned Parenthood.
Your donation will support the student journalists of Walter Johnson High School. Your contribution will allow us to purchase equipment and cover our annual website hosting costs.
About the Contributor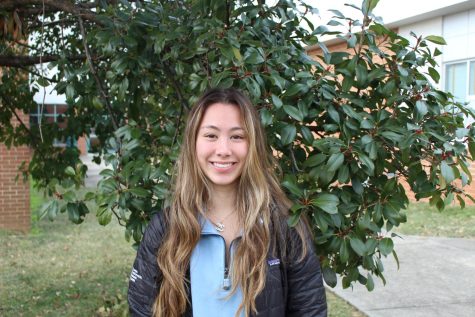 Hana Elster, Staff Writer
Hana is a Staff Writer for Pitch this year. This is her first year writing for the Pitch and in her free time, she runs her own small business.