Desserts turn Pitch Perfect through a capella
There are currently three a capella groups singing at the school: one for lower voices (tenors and basses), another for higher voices (sopranos and altos) and one that combines all four voice types. Their names? Chocolate, Vanilla and Red Velvet, respectively.
The only requirements are to be enrolled in a chorus class and pass a two-part audition early in the school year. All three are entirely student-led, with limited help from chorus teacher Kelly Butler, the adult adviser. Butler handles the organization side of things, such as finding gigs and doing paperwork.
"Butler does a lot of paperwork for us 'cause we're not allowed to. Sometimes she'll step in to watch us rehearse for a minute, but that's it," senior Chocolate co-leader Ryan Mulligan said.
In addition to being able to coordinate music and rehearsals, student leaders must be able to work well with their groups and keep people committed to the task.
"Sometimes, it's hard to get everyone the help they need while we're all on different schedules. Obviously school comes first, but also everyone has to do their part so we don't sound bad," Vanilla co-leader Sydney Akpebu said.
Red Velvet, in the past, has also had issues around commitment to the group. But recently, the group has worked hard to turn that around and has succeeded. Despite losing a number of important senior members to graduation last year, new members have competently adapted to the group dynamic.
"This year we really have everyone on board and committed and everyone adapted really well and are really hard workers," Red Velvet co-leader Lily Ren said.
This group dynamic and teamwork is important for every one of the groups, particularly Chocolate. Chocolate prides itself on their sense of community and teamwork.
"It's special. I think we are more connected and closer than the other groups," Chocolate co-leader Bryan Kibet said.
Especially this year, Kibet and Mulligan believe that their group is strongly linked as a team of talented voices.
"It was the first practice of the year, and we just split everybody up into their voice sections to learn their parts. When we all came back, everything was just so together. It was our first practice and I already knew it would be a great year," Mulligan said.
Similar sentiments around the community of the groups come from Vanilla as well.
Compared to Chocolate, though, whose community functions as more of a team, Vanilla is closer to a large group of friends— leaders included.
"We like to talk a lot and we're all friends. Everyone gets along," Akpebu said.
On top of that group friendship, Mannle and Akpebu always include the rest of the group in decisions over songs to sing and which members are given solos for those specific songs.
In terms of performance style, Red Velvet is generally the most band-focused of the three groups. For example, they recently sang music from 1970s pop group ABBA and did "Love Shack" by 80s band The B-52s.
In the winter choral concert, Vanilla opted for music with large solo centerpieces, such as "Rolling in the Deep" by English singer Adele.
But for the spring concert, they may take influence from Chocolate, who performed girlband music last spring and go for songs from the 90s and early 2000s.
"We want to kind of go off that [Chocolate performance], but ours is going to be better," Mannle said.
Each group meets once a week at lunch to rehearse their songs together, while individual parts are often learned by the members at home. This leads to one of the toughest parts of an a capella group, as they are missing backing instruments that could act as a guide of sorts for singers' voices. Each individual part must sync up perfectly with every other part in order to bring the song together.
"If you mess up, everyone can hear it. You really have to put yourself out there," Mulligan said.
But when everything does come together, it can all become a beautiful piece of art.
"It's amazing seeing the songs gel and come to life and seeing the kids working together, relaxing, [and] taking leadership," Butler said.
Your donation will support the student journalists of Walter Johnson High School. Your contribution will allow us to purchase equipment and cover our annual website hosting costs.
About the Contributor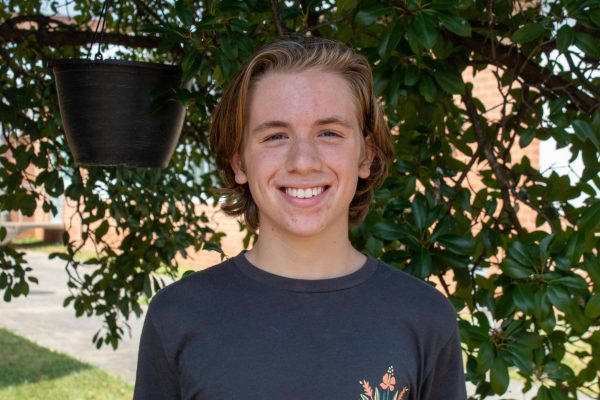 Ely Snow, Online Editor-in-Chief
Senior Ely Snow is an Online Editor-in-Chief and looking forward to working on The Pitch this year. In his free time, he likes to play ultimate and guitar.