We need to bring Driver's Ed back to MCPS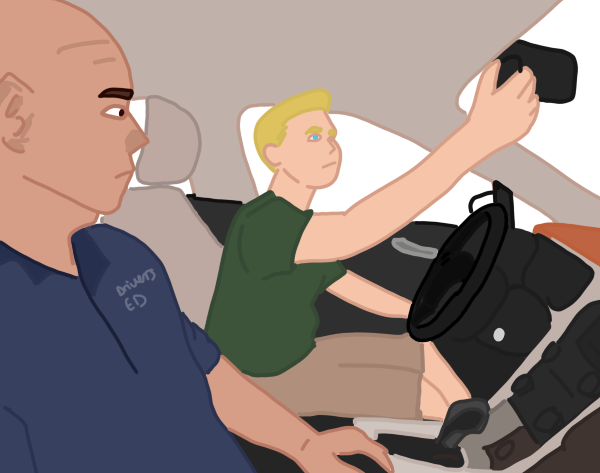 Parents are good at a lot of things, but when it comes to teaching us how to drive, parents aren't so great. We've all experienced driving with our parents. Let's be honest: It's an emotional ride more than anything else. Whether you've heard your parents say, What are you doing? You're going to hit that car! or You can't switch lanes here! Stop!, it's stressful. Rather than learning how to drive with our nervous parents and through private driver's education programs, such as I Drive Smart, wouldn't it be nice if we could learn how to drive at school?
According to the CDC, fatal car crashes among teenagers are almost three times as high as older age groups. Given this frightening statistic, we should make driving a part of our high school curriculum. In fact, driver's ed should be a required high school class for all students.
Not too long ago, WJ had a driver's ed program as a part of its curriculum. Tim Hahn, who graduated from WJ in 1975, is the owner of Sports World, a tennis pro shop. Throughout Hahn's time at WJ, students, including Hahn himself, took driver's ed as a class at school.
"I really enjoyed the class because my parents didn't trust me with the family car," Hahn said.
Driver's ed was much more enjoyable and effective in school, not to mention way less expensive than private programs, such as I Drive Smart or Easy Method Driving. I Drive Smart charges up to $650 for their education program. This can be a tremendous financial burden on students who cannot afford to pay this expensive amount for driving school.
However, by having driver's ed through high school, students don't have to worry about money being an issue. "The cost was effective too," Hahn said.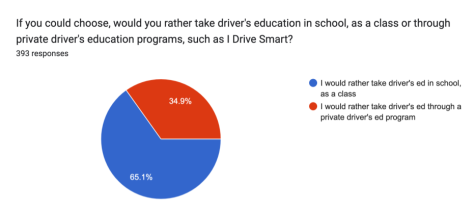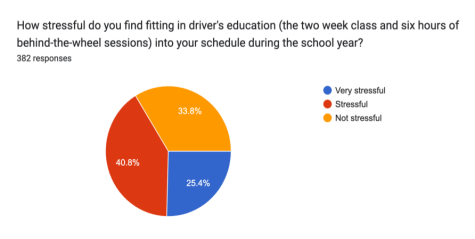 It's also noteworthy to point out that students don't have the time for two weeks of three-hour sessions of driver's ed classes. Nor do students have time for six hours of behind-the-wheel sessions on top of taking hard AP classes, participating in after-school activities and holding down part-time jobs. It would be more convenient if students could complete their driver's ed requirements at school.
WJ was not the only school that used to have driver's ed as a class. In fact, all of MCPS had driver's ed as part of the curriculum at some point. AP World History and AP Human Geography teacher, Christopher Merrill, who graduated from BCC high school in 1987, recalled his driver's ed class:
"I liked it. I had a really good teacher (She was also a PE teacher) … We had these stations with a seat, a steering wheel and a gas pedal; it was like a driving simulator. It would show you a video and project when you turn the wheel to be careful where you were going. It was like a video. It was funny," Merrill said.
Private driver companies lack these types of activities, such as the car simulator Merrill described. Driving simulators are a great way to gain knowledge about a car and certain types of driving situations before getting behind the wheel. It would make driving a car for the first time less stressful and would certainly ease students' nerves.
Hahn learned how to drive a car at WJ with the tennis coach as the teacher.
"There was a fenced oval track where tennis courts are now. Students got to drive on the track. I remember most of the cars were automatic with shifters on the steering wheel. There was one car that was a stick shift, which nobody wanted to drive," Hahn said.
It's quite funny to think that where WJ students play tennis now, students used to learn how to drive a car there years ago.
Driver's ed was much more engaging when it was taught in school. It was a fun, in-depth class that taught safe driving.
It's not clear exactly when the driver's ed program was taken out of MCPS. But it seems that the course was phased out in the 1990s. Neither history teacher, Jeremy Butler, who graduated from WJ in 1999 nor Principle Jennifer Baker, who started teaching at WJ in 1995, recall there being a driver's ed class.
We need to bring back driver's ed classes to high schools in Montgomery County. Rather than private driver's ed programs, school-taught driver's ed would be more manageable for students with busy schedules. Driver's ed at school would be a better learning experience and by making it a requirement at school, it would better prepare teenagers for the responsibilities of driving.
Your donation will support the student journalists of Walter Johnson High School. Your contribution will allow us to purchase equipment and cover our annual website hosting costs.
About the Contributor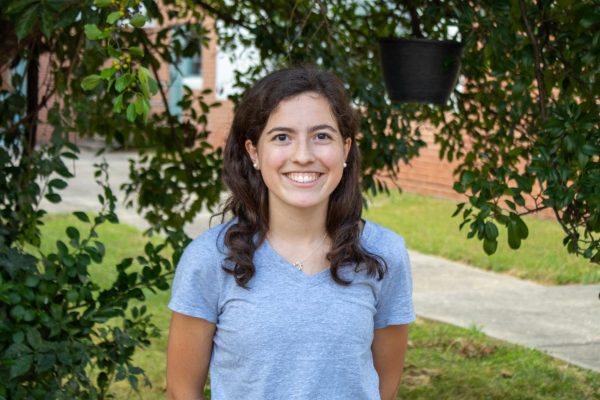 Rachael Wolfson, Print Editor-in-Chief
Rachael Wolfson is currently a senior. This is her third year on The Pitch. During her first two years, Rachael was a Print Opinion Editor and now she...