MCPS releases surprisingly low senior graduation numbers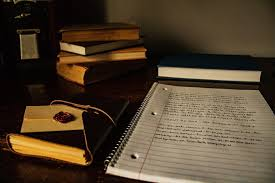 According to Bethesda Magazine and data presented to Montgomery County education officials last Monday, roughly six out of 10 seniors meet college and career readiness standards. Relative to the graduation rate in past MCPS years as well as the rates in other states, this year it is significantly low.
School board members Patricia O'Neill and Rebecca Smondrowski reported that they were unsure of the reason behind these results and that they are working on figuring out why exactly some students are falling short of their requirements.
This problem isn't just found locally but nationwide, according to results from the latest National Assessment of Educational Progress (NAEP).
The NAEP is not an official standardized exam from the county or nation, but a research project conducted by the U.S. Department of Education that has gained its credibility from school officials and standardized test critics alike because of its accuracy to the real SAT and ACT. It is also comparable across decades unlike state tests and other practice exams that differ year to year.
The results from the most recent NAEP exams show that just under 40% of the senior test takers meet college and career readiness, compared to 2015's graduation rate of 82% along with other high 2014-15 individual state graduation rates based on collected data mentioned earlier.
"This is the fundamental problem of standards," NAEP board member Andrew Ho said. "If you get right down to it, the reading and math required by NAEP, the ACT, the SAT, colleges and careers is much greater than what high schools are saying is sufficient."
The difference of standards could be a root of the issue, as Ho assumes. WJ senior Ashvin Carrillo thinks it might be beyond test scores.
"These results are certainly underwhelming," Carrillo said. "I thought MCPS students would do better, to be honest. Then again, it could just be workload and senioritis kicking in."
Based on the collected data, 2017 seems to be a challenging year for seniors nationwide, especially MCPS students. The numbers predict a concerning outcome for this years academics. School officials are figuring out what they could do on their part to raise the results and students should try their best to do the same as well.