WJ graduation location changes to UMBC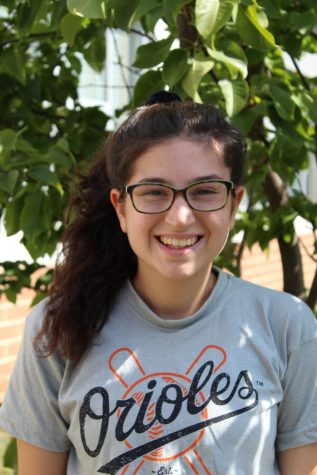 More stories from Rebecca Davids
June 2020 is fast approaching and seniors are eagerly waiting for graduation. This year, graduation will occur on June 3. Graduation will commence at 2:30 p.m. at the University of Maryland Baltimore County (UMBC). This is a venue change as WJ graduations have previously been held at DAR Constitution Hall and, more recently, at the University of Maryland, Xfinity Center.
"I was pretty shocked because I was expecting it to either be at the Xfinity Center or Montgomery College. I didn't know that UMBC was even an option for our graduation. Overall, I think that anywhere we graduate is going to be nice,and in the end it won't really matter," senior Elyana Furman said.
Assistant principal for 12th graders Regina Rodriguez believes UMBC is the best fit for WJ graduation.
"It is the best place for WJ because we no longer fit at Constitution Hall and University of Maryland is very expensive and the cost was going to have to go to the students," Rodriguez said.
The distance from WJ seems to be a concern for many students, but the venue has upsides as well.
"I can't say I am personally too thrilled to be graduating at UMBC simply because of how far away it is. But I do think the smaller venue and beautiful campus will make for a wonderful ceremony," senior class president Colleen Besche said.
Math teacher and senior class sponsor Laura Brager has been involved behind the scenes in the graduation process.
"My role in graduation is to help plan it and organize it," Brager said.
Besche, as the senior class president, plays a special role in graduation.
"As far as graduation goes we have no say as to where we graduate. We get the honor of picking speakers as well as preparing speeches of our own, " Besche said.
WJ administration does not decide graduation dates or locations; instead, these decisions are made at the county level.
"[The decision] is made by our directors in the county because our sizes are so big and the cost. It is all about contracts and money. Before they put that date out they have to sign off on everything," Rodriguez said.
Teachers and families attending graduation need to spend more of their day traveling to the venue than in prior years. Despite this, Brager explains that UMBC was the best location for WJ students given a multitude of factors.
"I think it's slightly less convenient because it's farther and I know that some parents, students and teachers are not super stoked about it. But, I also understand that it was pretty much out of WJ's control and also it's a lot less money, so I understand it's pretty necessary we do this change," Brager said.
The new graduation location affects parents, teachers and students. All freshmen, sophomores and juniors get the day off of school but must get a ticket from a senior to attend graduation.
Your donation will support the student journalists of Walter Johnson High School. Your contribution will allow us to purchase equipment and cover our annual website hosting costs.
About the Contributor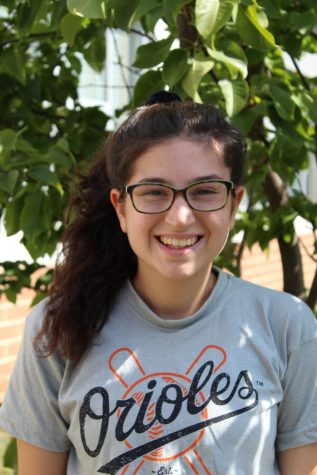 Rebecca Davids, Staff Writer
Rebecca Davids is a senior this year at WJ. She is very excited for her first year on the pitch. Some of her passions outside of school include doing karate,...