Making the impossible, possible (#PandemicSeniors2021)
When Governor Larry Hogan announced a two week school closure last March, most students were ecstatic to finally have an extended break from school. The massive shut down that followed and the reality of prolonged virtual learning caused a massive shift in the motivation and focus of students worldwide. Then juniors, now current seniors, were shaken up at first by the drastic change in lifestyle but quickly got back on the productivity track.
After having to temporarily stop running due to a surgery she had, senior Izzy Ragheb turned to her creative hobbies: poetry and painting. Living in a stable household, she wanted to give back to her community. Ragheb sent some of her paintings to people in need to possibly put a smile on their faces. Philanthropy isn't the only thing Ragheb has been up to — her passion for writing poetry drove her to submit some of her work to the "Spectator Magazine," WJ's student-run literary and art magazine. This year, two of her works will be featured.
Hoping to major in biology at University of North Carolina at Chapel Hill, senior Daniel Toedt has garnered experiences in the biological/medical field for the past few years. He is an active teen ambassador at the NIH Children's Inn. He coordinates events for the children, such as Zoom game and activity nights. This opportunity opened up doors for him. In fact, he recently got to sit in on a Zoom call with Dr. Anthony Fauci – the Chief Medical Advisor to President Joe Biden.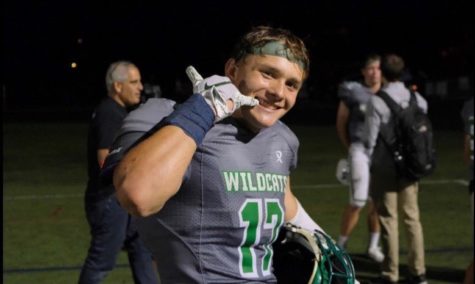 After hearing about it from a friend, junior Holly Akati joined the Sunrise Movement – which advocates for political action on climate change – as an active member. She calls senators and government officials to demand eco-friendly laws. In addition to this, she is a member of "Girls Who Code," which is exactly what it sounds like. The organization's goal is to get more young girls into the STEM field and teach them how to code.
Senior Mira Mitre is very passionate about mental health, and over the summer of 2020, she and one of her fellow peers began "Fed Up," a club focused on having conversations around mental health and ways to improve it. They were featured on NBC4 Washington after word of them hosting a fundraiser at Chipotle got into the right hands. Mitre thinks it is important to have discussions about mental health and lower the stigma around it. She is also passionate about communications, marketing and design, so she was excited when she got an opportunity to be a Marketing Assistant for "Fitting Children's Shoes," which helps find shoes for children who have foot problems.
After suffering a stress fracture to one of his knees, senior Alejandro Colmenares had to take a step back from competitive tennis playing. He was competing during the pandemic, but soon had to cut it short and took it easy coaching others and playing for fun with his friends. Additionally, Colmenares is the senior class treasurer. He felt he would be a good fit for this because he knows a lot of people and would be a good representative voice for the senior class.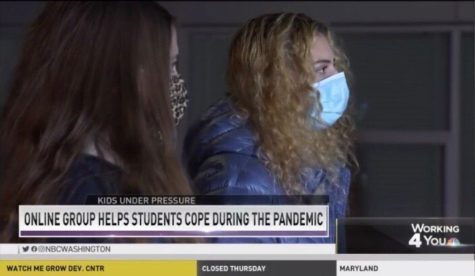 As a way to connect with his roots and learn about other Latin American cultures, senior Luis Martinez joined the Latinx Club as a way to support them when many members didn't come back for the virtual school year. Martinez assisted in making a video for the Hispanic Culture Assembly.
"It's a fun way to interact with people during Covid and learn about other peoples' cultures and you don't have to be hispanic or latino to join," Martinez said.
Wanting to be a productive member of society, senior Nicole Kang committed herself to researching topics she was interested in and taught herself basic housekeeping skills to prepare for independent life once she moves out. She taught herself how to fix toilets and change tires. She learned about philosophy and why the country is so polarized, and did a lot baking and cooking for herself.
Senior Daniel Ticktin suffered an intense injury in a skiing accident, halting his football career. Despite living through a pandemic and not being able to do what he loved most, he persevered through physical therapy and kept himself busy by doing "odd jobs," such as walking his neighbors' dogs and repairing cars. His perseverance paid off, as he was recently able to get back on the field with his team.
Senior Abby Matson quickly adjusted to life in a pandemic and got to work sewing masks for people in her community and non-profit organizations that were distributing masks. In total, she sewed about 400 masks. Aside from that, she has been busy writing her college essays and took her time in editing them. She's hopeful these essays will get her into schools where she can major in something that has to do with humanities. She's thinking of committing to behavioral economics and possibly something along the lines of psychology or film/media.
Although this has been a tough year for everyone, it allowed for peoples' true passions to be discovered and created room for self-improvement.
About the Contributors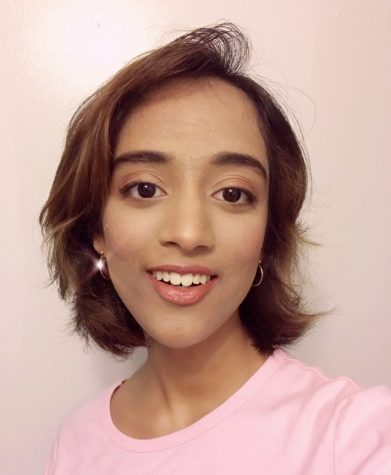 Niki Mallik, Photography Editor
Senior Niki Mallik is excited for her first year in the Pitch. She plays French horn in Symphonic Orchestra, writes music and is committed to staying educated...
Liann Keren, Staff Writer
Junior Liann Keren is in her second year as a Staff Writer for the Pitch. Her favorite sections to write for are either Feature or A&E and in her free...