Larry Hurd Jr. named next Athletic Specialist
On Monday, Feb. 27 it was announced that Larry Hurd Jr., coach and architect of the revitalized WJ football program, was named athletic specialist. The hiring came after current Athletic Specialist Tom Rogers announced his retirement after over 25 years in the WJ community. This announcement came via email sent to the staff, after the interview process for the new athletic specialist had been concluded.
Hurd has coached the football program for the last five years and has worked in Montgomery County for 26 years. He held head coach positions for softball, baseball, basketball and football throughout his career. Additionally, he attended Quince Orchard High School where he played the position of quarterback and led the team to their first state championship.
The hiring process included many applicants with four being chosen for interviews by a panel of staff, parents and students. The final decision was made by Principal Jennifer Baker and other members of the administration.
"I feel confident in him and his ability to do the work. I think he's shown that he is capable of doing the work and that he cares about the school. I thought he did a good job in the interview. So I don't have any concerns," Baker said.
As football head coach and assistant athletic director, Hurd has helped spread recognition to other sports in recent months. This includes emphasizing the promotion of WJ sporting events through social media and on the WJ athletics website.
"Mr. Hurd had done a lot of things here in the building that spoke to how much he cared about students and how much he cared about programs. He took our football program and really elevated it. So if you think about that in a bigger capacity, if he can do that with the athletic program what he did with the football program, that would be very wonderful. He has been the assistant athletic specialist alongside of Mr. Rogers for quite some time. He's gone to a lot of events. The wrestling coach was talking about how he had never felt more support for his team then he had through what Mr. Hurd had done this year. So even though he's the football coach, he also has the experience of being trained by our current athletic specialist and knowing all the different aspects of the job," Baker said.
One of the most important goals that Hurd has for the WJ athletics community is to provide support for sports that have gone underrepresented and to uplift all WJ sports teams to be successful.
"[I'm] simply [going to] be someone that's going to be there to support. I've been the football coach, I've been out there as the coach. And when you're the football coach, that has to be your singular focus, just like any other coach because that's your job. But now as the athletic director, and as the assistant athletic director and what I've been doing in the last couple of years, seeing the big picture and making sure every single program has what it needs to be successful and supported by the athletic specialist of our school," Hurd said.
Hurd is beloved by many of the players on his football team and while some players were surprised by his decision to step down from coaching football, they are excited for him to be the next athletic specialist.
"I think Coach Hurd will make a great athletic specialist as he has always had a love for all the sports at WJ and will do everything he can to help them succeed," WJ class of '22 quarterback Will Gardner said.
Along with football players, student-athletes from other teams believe that Hurd can take the athletic specialist position to the next level. His time as an assistant athletic director has allowed him to get to know many players and coaches as well as be a strong supporter of the Wildcats' many teams.
"I think he is a really good coach for football. He is very passionate about sports and knows a lot about them. I think it'll help us and it will be a very good environment. He congratulated us and talked about our games with us. He always knew who we were playing next. It's really fun to talk to him because he knows everything about our sports," junior soccer player Katie Dutko said.
The hire does not come without controversy as some people do not think the hiring process reflected the ideals of recent initiatives to increase inclusion and diversity, such as Equity 365.
"WJ for a very long time has been known as like the rich white school in the county. If you look at our demographics, go out in the hallways, that's not us. It hasn't been us. And it would've been an amazing opportunity to see someone that is more representative of our community be given that chance," an anonymous source said.
With many qualified candidates interviewing with the panel, the hiring decision was an incredibly difficult one considering how much impact it has on the WJ community.
"When it comes to hiring and the decision to control such a large stake in the school…there really was not a bad choice. It got to the point where you knew how everyone thought of each person who was a candidate and obviously if it was a decision that I had to make, I probably couldn't make it because it was that tough of a decision," JV girls' basketball head coach Irvin Payne said.
Despite these controversies, Baker remains confident that the decision to appoint Hurd was the right one for the WJ community and can boost the athletic program.
"For the athletic specialist we picked the four people that we had the best qualities for what we were thinking and then you do the interviews. The final decision is at the admin team. At the end of the day I have to pick the person that I feel is best for our school," Baker said, "I ask that people give him a chance to see what he can do and how he can support everyone."
Hurd remains a popular decision for athletic specialist, and as one of the most experienced minds within the world of MCPS athletics, optimism among his supporters is common.
"He's been working his whole life for this job, and he's a very smart guy and I do think he's very qualified for his job. I think he's gonna be a great [athletic specialist]," junior football player Nick Zampardi said.
Your donation will support the student journalists of Walter Johnson High School. Your contribution will allow us to purchase equipment and cover our annual website hosting costs.
About the Contributors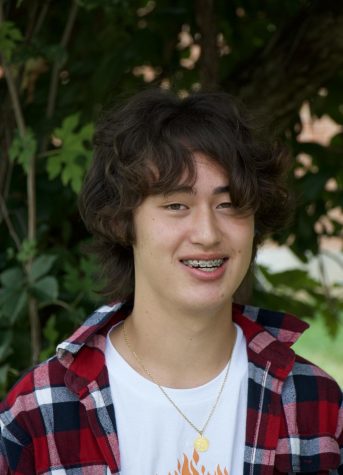 Robert Hsu, Print Editor-in-Chief
Robert is a former Sports Editor and current Print Editor-in-Chief on The Pitch. He is in his senior year of high school and is looking forward to college....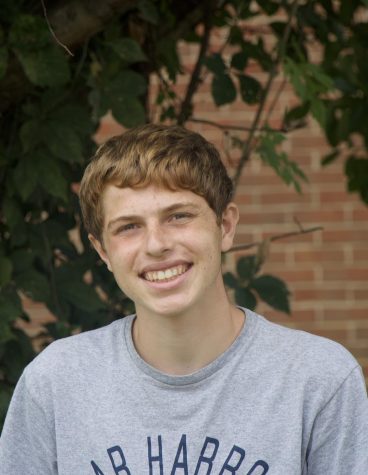 Joshua Singer, Print Sports Editor
Joshua Singer is a sophomore and is pumped to be a Print Sports Editor in his first full year on The Pitch. In his free time, Josh enjoys running and announcing...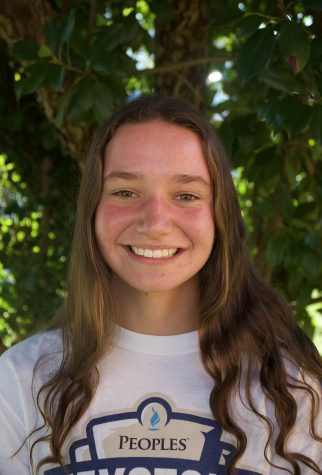 Elizabeth Finn, Print Sports Editor





Elizabeth is a Print Sports Editor for the Pitch this year. She runs cross country and track for WJ and enjoys spending time with friends.