Boys' Volleyball's seeks revenge after losing in county final last year
The beginning of spring sports sees the boys' volleyball team back in action. Coming off of an impressive season which ended in the county finals to Clarksburg, the team is stronger than ever and ready to take the state by storm. Led by a dynamic senior trio of Sebastiano (Seba) Sani, Joseph (Joe) Morris and Guy Saltsman, the Wildcats return a very similar team from last year with some new additions. These new players bring more quality to the team and will make them even more of a force.
"We have more depth, more options. In recent years, we had starters and then after that we lacked depth and I think now we have more depth. We have some kids that moved from the co-ed team from last year that got a lot better in the offseason playing club volleyball. Now they are on the boys' team and they are pushing the starters to get better. Also it gives us options to sub people in and give people a rest and try different things," head coach Brian Fairall said.
The volleyball team hopes to continue its dominance from last season where it was unbeaten heading into the county final, having only lost four sets in total. With a much deeper team, the Wildcats have their eye on the prize, the championship.
"This season we are trying our best to take the championship home since we were able to make it so far last year, but we also want to grow strong as a team and build team chemistry," junior opposite hitter Victor Goerlitz said.
The loss to Clarksburg to end their season motivated the team even more to come back stronger this year.
"I think deep down we knew that they were better than us. Clarksburg last year they beat us in a scrimmage and they beat us in three straight sets in the championship. When a team beats you three to zero on a neutral court, I think you generally have to say okay you're the better team this year. I think it just motivates us to show everyone else that we are the best team this year. Different year, different teams," Fairall said.
Over the offseason, the players trained with their respective clubs in order to prepare for the grueling high school season.
"At WJ, we don't have any official offseason program for volleyball. Instead the kids are playing club volleyball on their individual club. There are three different club volleyball teams in the area and we have representation on all three of those. We have a few kids playing each of those club teams," Fairall said.
The first couple weeks of practices for the team have gone well as they mesh with the new players.
"We have practiced skills that needed improvement, created new lineups to maximize efficiency and gotten closer as a team to improve chemistry," Saltsman said.
One concern heading into the season for the volleyball team is the temporary loss of Long Beach State commit Sani who is currently training with USA's U19 national team.
"We are missing Seba that is for sure. I think the team just has to learn to play without him, win without him, but in the back of our minds we know we will have him for the playoffs and for a lot of games. He is your main player and a nationally known player and just to take that away is a big loss, but a good opportunity for everyone else to get better so you don't just rely on one person," Fairall said.
In the team's first game of the season on Tuesday, Mar. 20 against Richard Montgomery, the Wildcats won easily 3-1. The Wildcats followed up their opening game win with a dominant victory over Northwest 3-0. The first set saw a back and forth affair until WJ won 10 of 11 points to pull away late in the set and win by a score of 25-16. The second set was very similar to the first except the Wildcats pulled away earlier on, but still won by the same 25-16 score. The last set was much tighter throughout then the first two, however the team pulled it out and won 25-21 The volleyball team hopes to continue their hot start in the next game on Tuesday, Mar. 28 at Rockville High School beginning at 5:30.
Your donation will support the student journalists of Walter Johnson High School. Your contribution will allow us to purchase equipment and cover our annual website hosting costs.
About the Contributor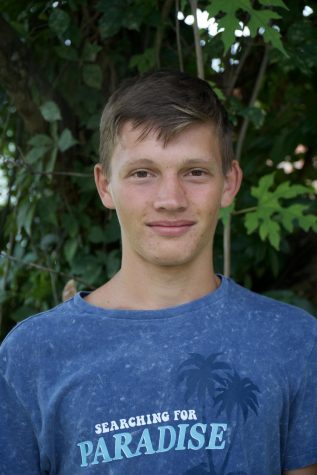 Dylan Schmidt, Print Sports Editor





Dylan is a Print Sports Editor for the Pitch this year. This is his second year on the Pitch and he also runs cross country and track for the...