Fashion flashes back this fall with 90's nostalgia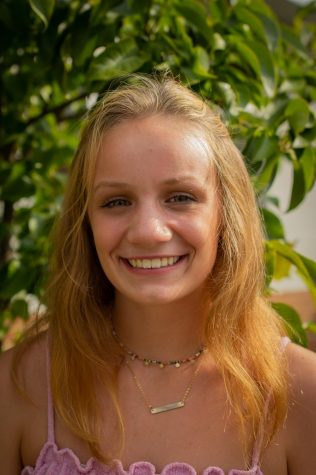 More stories from Jackie Maloney
Out with the old and in with the…new old? The 2010's have been famed for their inspirational recreations of fashion from prominent decades. The '70s had their return in 2015 with boho spirits going viral and boot cut jeans reappearing in headlines. Now it's time for a '90s grunge revival.
After a long hot summer consisting of sweaty thighs sticking to seats and cropped tank tops, senior Abbey Malone can't wait to wear midi skirts with big fluffy sweaters this fall.
As we transition into cooler weather, coziness becomes a staple for fashion. But how do we combine comfort with style? Malone had the right idea with midi skirts. There's no need to wear tight, restricting skinny jeans anymore. The '90s are famed for loose fitting clothing like mom jeans and roomy skirts.
"Denim jackets and mom jeans are my favorite throwback styles so far," sophomore Julia Beato said.
What else can we expect? Styles are slowly becoming more and more edgy, adding chains, distressed shirts and even animal prints.
"I'm so excited to see more animal print in fashion, I think it really makes a look more dynamic," Malone said.
We saw the reappearance of animal print a little bit over the past couple of years, but get ready for it to really explode. It's time to channel your inner Cheetah Girl and embrace leopard print and tiger stripes.
Along with the fun and wild spirit of the animal prints, there's also an uproar in business casual looks. Street styles take a turn by pairing the sophistication of tailored blazers with graphic tees and chunky sneakers.
The resurfacing of the '90s brings a feeling of nostalgia to everyone. Perhaps a little more to those around us who grew up wearing these styles when they were young.
"It is weird seeing people wear outfits that my mom used to dress me in," leadership teacher Melanie Schwed said. "I hated it back then but now I'm all for it. I love the grunge look, especially ripped mom jeans."
So, who wore it better – the '90s or the 2010s? I think it's safe to say that we'll see really soon.
About the Contributor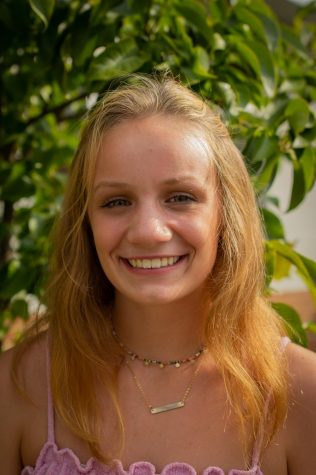 Jackie Maloney, Staff Writer
This is Jackie Maloney's first year on the Pitch.  Besides writing for the newspaper, she is a member of the varsity cheer squad as well as the head...