TikTok infiltrates WJ, brings students fame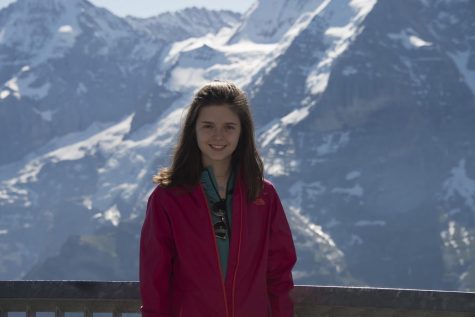 More stories from Chelsea Laurik
Hailed by many as "The new Vine" and downloaded 800 million times worldwide, TikTok has taken the world by storm. The short-form video app, created by Chinese company ByteDance, has been all over the internet recently due to a combination of aggressive marketing campaigns and genuine buzz.
"It was actually just a joke when it started," junior Annabelle South said.
South downloaded the app back in the spring of 2019. It used to be a hub for cosplayers and lip syncers, and she and her friends would make fun of it, sending silly videos back and forth privately. It wasn't until last May that things began to change. South posted a video publicly of herself joking around and dancing in her room, set to a clip of the song "Fake Happy" by Paramore that had recently gained traction on the platform. The video reached 126 thousand views and South ended up with four thousand followers.
However, this was nothing compared to what was to come. In August, South made a video making fun of another user who claimed to have curly hair, in which she attempted (unsuccessfully) to run a brush through her own corkscrew locks, while looking generally annoyed with the world. It blew up, quite literally, overnight.
"I went to bed with five thousand followers, and the next morning I woke up with 35 thousand," South said.
Within the next few weeks, she hit 250 thousand followers, and now she's reached nearly 270 thousand.
"My initial reaction was that I did not deserve that much attention," South said.
This exposure came as a total surprise, as the TikTok algorithm for videos ending up on the "For You" page (the main feed that people see when they open the app), is notoriously nonsensical and difficult to predict.
"There are videos that I put far more effort into that I would've liked people to see, but of course they had to see the one that was the most embarrassing," South said.
Since the video, South has been recognized a number of times at school. Some younger kids came up to her while she was working at concessions, and students at a Whitman football game even asked her for pictures.
"As she started to get more noticed, people have been coming up to me and my friends, and they're shy, and they want me to introduce her to them," junior (and close friend of South) Jordan Kelberg said.
"It's definitely a validating feeling," South said.
It's a well known fact that people act differently in front of an audience, and South does feel some pressure to put on a front for her (mostly younger) following.
"I want it to be a balance between being a role model, and just being myself and having flaws," South said.
With online fame comes online trolls, and South is not immune to hate, despite her seemingly innocent and inoffensive content.
"There's definitely kids who make fun of me. It's not all positive," South said.
A few days after South's video went viral, an Instagram account known for bullying TikTok users reposted the video and the entire comment section was full of hate about her looks.
"That was hard, seeing so many people tell me that I'm not [good] enough, or that I'm ugly and that I don't deserve love," South said.
However, South doesn't let hate discourage her, especially because the feedback in response to her online presence has been overwhelmingly positive. She's even been approached by a few brands to sponsor their products, and she's received $80 worth of free contact lenses.
South isn't the only one at WJ with a TikTok following. Senior Melody Zheng started making TikToks after seeing the app advertised on Instagram at the end of her junior year. She's amassed a respectable following of 16 thousand people through her comedy and dance videos.
"I really should be focusing on college applications," Zheng admits.
TikTok is a lethal drug for those with pre-onset senioritis, and Zheng is no exception.
"At night I have my phone on me, so I'd be watching TikToks until whenever I get bored, or tired," Zheng said.
Zheng only makes her own content when she's bored, but she's always excited to get on the "For You" page. But when people at school tell her they've seen her on their "For You" pages, she feels exposed.
"I didn't want my school to know," Zheng said.
The general attitude towards TikTok is steadily changing, but people still seem to be embarrassed by their presence on the platform. Of those polled, only 36.4% of WJ students admitted to having a TikTok account. It's a unique kind of notoriety, one that discourages arrogance, because as South said:
"I mean, it's TikTok. You're not famous."
Your donation will support the student journalists of Walter Johnson High School. Your contribution will allow us to purchase equipment and cover our annual website hosting costs.
About the Contributor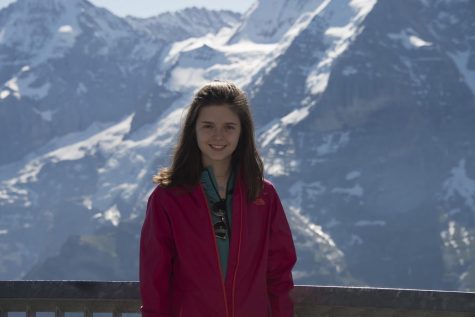 Chelsea Laurik, Print Feature Editor
Chelsea is a senior excited for her second year on the Pitch staff. She also sings with the Madrigals, is co leader of the all female acapella group Vanilla,...