Mario Kart Tour: nostalgic or sketchy?
Nostalgia came to many mobile device users on Sept. 25 with the release of the mobile game Mario Kart Tour. Mario Kart Tour was announced to come out a month prior on Twitter. Gamers were ecstatic, yet also worried about whether the mobile version would uphold itself to the older versions.
Mario Kart is not a new concept. It has been released on every single Nintendo console since the Super Nintendo Entertainment System was released in the early '90s. "Super Mario Kart", the first game from the Mario Kart franchise, was released in 1992 and sold over 8.7 million copies worldwide.
"I think a lot of people like Mario Kart just because it unites people and it also destroys friendships," senior Chris Escobedo remarked.
In its first week, Mario Kart Tour raked in 90 million downloads, making it by far Nintendo's biggest mobile launch. The amount of downloads for Mario Kart Tour was six times greater than Nintendo's second-best launch, which is Animal Crossing: Pocket Camp with 14.3 million downloads. In terms of spending, Mario Kart Tour is third in the race. The game earned $12.7 million during its first week, which is two times less than the lead, Fire Emblem Heroes, with $28.2 million.
"People were really competitive, which made them want to spend actual money in the game," senior Daniella Mil explained.
Ultimately, many people prefer the mobile version over the other consoles version.
"I think other than the steering, Mario Kart is definitely more interesting and more entertaining to play than the Wii, the Switch and the DS version," junior Maggie Welsh explained.
Mario Kart tour uses a paywall system, where users have to pay a certain amount of money in order to access additional content or services. In this case, the game has the Gold Pass, where users pay $4.99 month for special perks. However, what confused many people was the fact that when racing in the different cups, computers are the opponents. Yet, these opponents always have these "special" perks from the Gold Pass.
"It's reasonable, because you're getting like a pass that allows you to get all this stuff that you want. It would be different if it doesn't give you what it's advertising, because that's false advertisement," Escobedo said.
However, the Gold Pass is not the only thing you can buy with real money. You can buy Rubies and Special Offers, which allow you to unlock more drivers, karts, and gliders. Rubies can range from $1.99 (3 rubies) to $69.99 (135 rubies) and Special Offers can go up to $39.99.
"It makes sense why some items are so expensive, in order to make people spend more money. But it's unfair for many people to spend that much money on a game," junior Amanda Prince said.
Your donation will support the student journalists of Walter Johnson High School. Your contribution will allow us to purchase equipment and cover our annual website hosting costs.
About the Contributor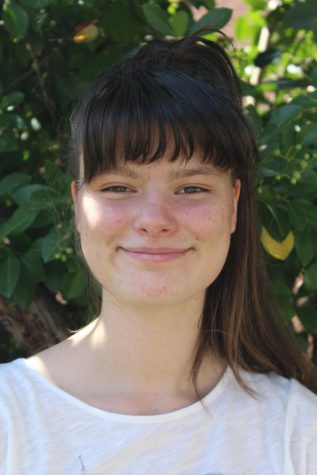 Marie-Elise Latorre, Layout Editor
Senior Marie-Elise Latorre is thrilled to start her journey on the Pitch as a layout editor. She discovered her passion for writing last year, and is excited...