How the government is responding to the coronavirus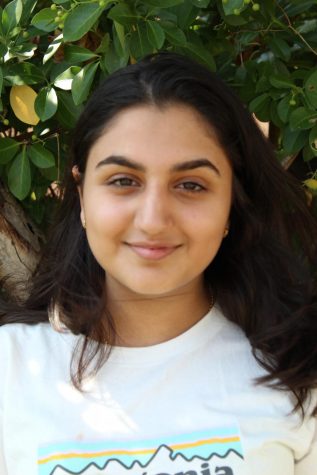 More stories from Aya Hesham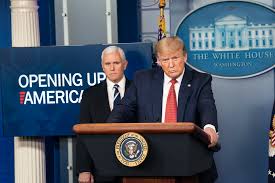 After COVID-19 (coronavirus) started spreading in the US at the beginning of March, the US, states and local governments have taken severe action to stop the spread. President Donald Trump declared a national emergency while Maryland Governor Larry Hogan shut schools down.
The virus originated in Wuhan, China at the end of 2019 and has spread all over the world ever since. The US now has the most cases globally with over 761,000 cases and 40,000 deaths as of April 19.
The first course of action the US took was on January 31, when President Trump banned all travel from China after issuing an executive order that blocks entry to the US by anyone who has visited China 14 days prior.
"I feel as if it was the wrong move to ban all travel to China first, he [President Trump] should have announced that everyone should have had time to come home and then put the country in quarantine. If we had acted sooner and were put in quarantine in February, we could even be in school right now," sophomore Tomi Ogunnusi said. "We have the most cases in the world and I blame the president for not taking any action sooner and not taking it as seriously as it should have been taken."
Somewhat soon after cases started spreading around the US, President Trump declared a national emergency on March 13. After the national emergency was declared states started shutting down schools all over the country and started emphasizing the practice of social distancing and hand washing.
Maryland's first course of action was when the Maryland State Department of Education State Superintendent Karen Salmon directed that beginning on March 16, all schools throughout Maryland will close through March 27. School closure was then prolonged until May 15, but there is no certain date when Maryland students go back to school.
"I think it's good that we are taking steps to make sure students are safe. It's hard because in school we're so packed and close to each other, so I think schools should remain closed until [the] corona[virus] is under control," sophomore Olivia Pletter said.
Later in March, all non-essential businesses in Maryland were ordered to close. Following that, Maryland governor Larry Hogan issued a stay at home order which tightened previous restrictions placed on residents. In the executive order, residents are only allowed to leave their homes only for essential reasons, such as food and medicine and going to work if their job is considered essential. Anyone who violates the stay at home order will be guilty of a misdemeanor and could face jail time or a $5,000 fine.
"I think our state government is handling the coronavirus much better than our national government. Larry Hogan was quick to temporarily shut down the state which was vital in stopping the spread," senior Miles Carr said.
Virginia Governor Ralph Northam told residents they needed to stay at home until June 10. Later that afternoon, Washington D.C. Mayor Muriel Bowser completed the shutdown of the Capital Region, officially ordering city dwellers to stay at home after the city previously shut down all non-essential businesses, according to Business Insider. Coronavirus cases in Washington D.C, Virginia and Maryland continue to rise.
About the Contributor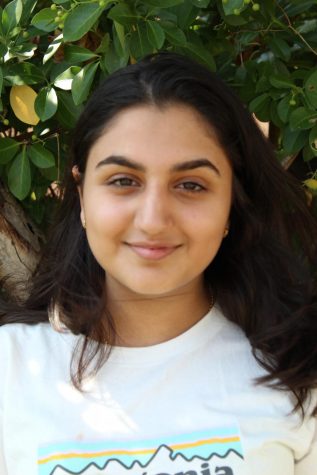 Aya Hesham, Online News Editor
Aya Hesham is a junior at WJ and is in her second year working on The Pitch. She is excited about being an Online News Editor and is looking forward to...