Instagram account exposes racism at WJ, students seek justice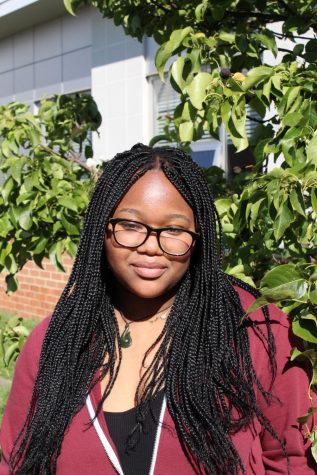 More stories from Cyiza Andemambika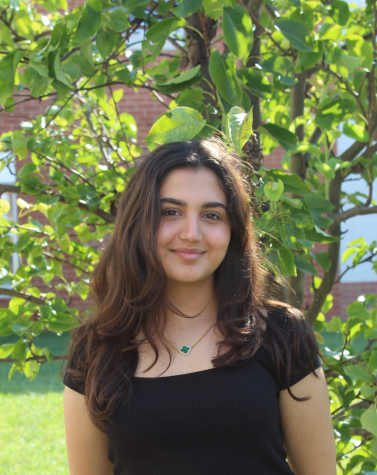 More stories from Aya Hesham
The killing of Breonna Taylor, George Floyd and many others by the hands of the police, prompted a movement for racial equality. People protested all over the country and the WJ community united to fight against racial injustice. Students supported their BIPOC (black, indigenous and people of color) peers with the help of an Instagram account called @blackatwj, which was created as a safe place for black students to share their experiences and struggle with racism at WJ.
WJ's demographics consist of 52.1% White, 17.1% Hispanic, 13.8% Asian, 10.6% Black, less than 5% American Indian and less than 5% Native Hawaiian in the student body. Many black students feel as if the racial makeup impacts minority students due to favoritism that the WJ administration plays and the privilege non BIPOC students have. Many minority students see themselves as victims of microaggressions and gaslighting.
"It [attending a predominantly white school as a BIPOC] impacts daily life because racism is everywhere at WJ. From the perspective of a black student, you would hear non-blacks say the n-word in the hallway and no teacher or person in administration do anything about it. You would also hear many microaggressions such as, you're pretty for a dark skin or you´re so well-spoken´ or ´you don't sound black´ and no one recognizes how it can be hurtful and many people play them off as jokes," junior Tomi Ogunnusi said.
After walking into school from lunch, junior Imani Safari described a specific incident where she and her friends were victims of discrimination and were harassed by a peer.
"It was Thursday [during] lunch, me and a friend were coming back from G Square, and we were walking towards our 5th period classes. There was this group of non-colored boys hanging around that area. As we were passing G86, the photography room, we heard a very loud "N****R" coming from behind us. As we turned around we saw that same group of non-colored males peeking at us behind the walls with smiles on their faces," Safari said.
This was not an isolated incident at WJ; many other students have been affected by perpetrators who have rarely been found responsible. Students have reported instances of other students mocking the struggle of black students, calling black students the n-word, microaggressions and encountering prejudice. Some examples of prejudice include being called racial slurs by fellow students, discrimination from teachers, counselors and administration and gaslighting from other students.
Safari expressed the shock that she and her friends felt during that moment and the disappointment they have knowing that the students won't face any consequences.
"….It's the kind of thing that doesn't happen every day at WJ but when it does happen it's not that surprising and, of course, no one ever faces any consequences. A lot of the students here are extremely privileged so when they do things like that I'm sure they know they won't face any real life consequences…I had no idea who they were, their names or what grade they were in, and I know it was probably the same for them about us. That's probably why they chose to yell that at us, because we were complete strangers and they knew there was little chance that we'd be able to identify them to the administration," Safari said
Junior Precious Noble has described a specific experience where she and her friends were called a racial slur by a fellow student in the halls of WJ.
"I can't remember who I was with, but we were walking either towards the cafeteria or leaving. It was in the media center hallway, and this group of guys sitting on the floor eating lunch just started calling us n****r. They said it about two or three times while laughing," Noble said.
Multiple teachers and counselors have also been called out on the account for their racism and for taking the side of non-black students and subtly discriminating against black students.
Many minority students believe that systemic racism is embedded in the education system as a whole and that the WJ community and administration is not exempt from it. They argue that school administration shows favoritism towards white students and feel prejudice, stereotypes and discrimination are very common.
"I haven't really had any interactions with administration but considering systemic and systematic racism is everywhere, I would say yes it does occur," junior Reagan Tyler said.
Racism is not a new problem at WJ, many alumni who graduated several years ago have come forward with their experiences of racism and disrimination from students, staff and administration at WJ from the past.
"She [my counselor] told me many times I wasn't smart enough for AP classes and when I went to apply to colleges, she told me 'I should apply for more realistic schools, one I actually have a chance of getting into' I got into my dream school," a class of 2017 WJ alumni said via @blackatwj.
The WJ administration is responding to the experiences that students of color are having by requiring administration, staff and students to participate in the MCPS Study Circles Program (SCP) to become trained facilitators and engage in discussions to "reflect the racial and ethnic diversity of our school". During SCP, "facilitators help students and staff build relationships, learn about each other's experiences, and learn how to talk about the impact of race and culture on teaching, learning, and the school environment."
"We are using the Study Circles Program framework as the vehicle to transform the school culture and community at WJ. This allows students and staff to address their concerns and engage in real time dialogue. We believe a collective effort from students, staff and community members working together is crucial to end racial disparities. It is a process and it takes time to change a culture, but the #blackatwj Instagram postings have helped our staff realize that we need to make adjustments and create a more welcoming environment at WJ so all students feel included and respected," WJ administration said.
Sophomore Shiima Nantulya expressed her frustration that the problem had not been addressed earlier by the WJ administration.
"I feel disgusted that it has taken this long for them to take responsibility," Nantulya said.
After students have voiced their opinion on how teachers and students don't face consequences for their actions, the WJ administration is working on demolishing prejudice and discrimination towards minority students and creating a safer place for minority students. By doing so, students hope to receive the justice they deserve and see other students face consequences for their actions.
"It's important for us to understand the experiences that students of color are having. Reading the perspectives of some of our students continues to be challenging and painful. We are receiving this information after the fact and sometimes anonymously which makes it difficult to address and repair. With that being said, listening to the voices of the students has helped us to be aware of where we need to focus our efforts," WJ administration said.
Your donation will support the student journalists of Walter Johnson High School. Your contribution will allow us to purchase equipment and cover our annual website hosting costs.
About the Contributors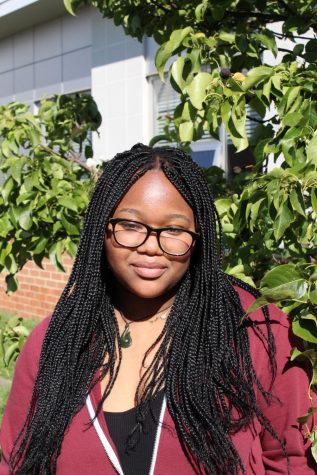 Cyiza Andemambika, Online Editor-in-Chief
Senior Cyiza Andemambika is excited to start her 3rd year on Pitch as an Online Editor-In-Chief. Outside of Pitch she is BSU's secretary, and in her free...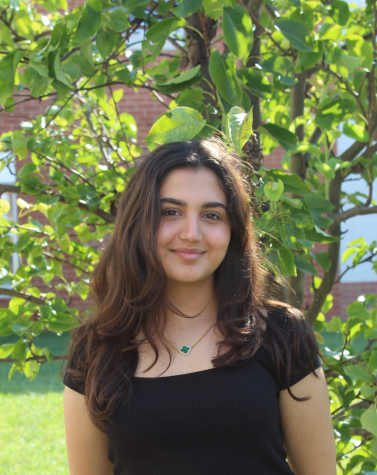 Aya Hesham, Online Editor-in-Chief
Aya Hesham is a senior at WJ and is excited to be spending her third year on Pitch as an Online Editor-in-Chief. Outside of writing for the Pitch, Aya...