2021 SGA elections provide normalcy back to students
The WJ student SGA elections are around the corner and this year the students running for office will face more challenges than ever. The election is on March 26, which creates a short timetable for students running in an already difficult year.
The SGA elections are a yearly occurrence for WJ students. Students choose the candidates they think are most fit to fulfill their roles in office. There are four positions students can run for; President, Vice President, Treasurer and Secretary. In the past, students would be able to hold speeches in front of the school and be able to campaign for office with the support of the WJ administration. Now electioneering will be much more different than what it was before.
This year students running for office do not have the help or support from the WJ administration, due to the COVID-19 pandemic and distance learning. SGA candidates have to purely campaign for office on their own time through online platforms such as social media.
WJ students have used social media in the past as a part of their platform for their campaigns, but not to the extent as they are forced to do so now. Junior J.P. Rakis (SGA President candidate) expressed his thoughts on how campaigning online has been challenging.
"It's hard to campaign from home. You can't go out and hang up posters, you can't go talk to people to try and earn a vote, you just have to hope your Instagram and your speech is good enough to get a vote," Rakis said.
To combat the challenge of running from home some students have formed groups. These groups are made up of running candidates so that the candidates can have the maximum amount of exposure to the student population. Running for Junior Vice President, Sophomore Lheanne Rhomero shared her thoughts.
"Me, Lauren Kim (running for sophomore treasurer) and Grace Koizumi (running for sophomore secretary) all decided to form a group since we all came from different friend groups and just recently have gotten closer. We felt like sharing our ideas would make our ideas for WJ better… Since the three of us are a part of the Asian community we want to raise awareness for the increasing hate towards Asians and all other minorities like the African American community so we can share our experiences with each other and make everyone feel welcome at WJ," Rhomero said.
While the SGA and student elections are all online right now, things will start to become more normal soon. The transition to a hybrid learning model will put students back into schools by April 26. This will allow for the electees from every grade to have the chance to have a normal time in office and be able to connect with the students at WJ. Junior Amy Villa shared her reflection on her run for office.
"During my campaign process, I had to take into account that not everyone will be able to access my platforms due to covid. If we were all in person, my campaign strategy would involve much more physical interaction and bonding with fellow students. However, I have been working diligently to ensure that I remain consistent in my efforts, even with the limited resources. This, I think, has taught me an important lesson, never give up and make the most from what you have. I can use these lessons to help me continue to campaign, be a stronger leader if I win, and have a positive mindset throughout life as much as possible," Villa said.
The process of voting for the SGA and class offices is a normal process that students are looking forward to doing. After about a year of learning from home and living in a pandemic, normalcy is a breath of fresh air for WJ students. Sophomore Mac Ousler shared his thoughts about this.
"It's cool to see something that we used to do in normal school come back, like the SGA elections. Stuff like this will help make the new school process seem more familiar," Ousler said.
Your donation will support the student journalists of Walter Johnson High School. Your contribution will allow us to purchase equipment and cover our annual website hosting costs.
About the Contributor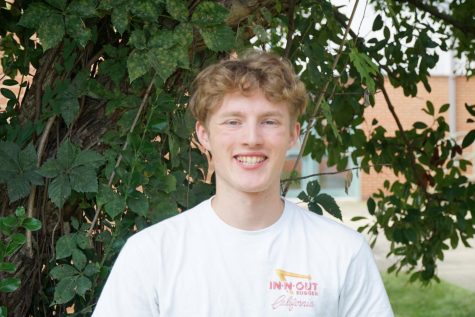 Jona Jancewicz, Online Editor-in-Chief





Jona Jancewicz is in his senior year of high school. He is the appointed Online Editor-in-Chief, who is very excited to keep writing and reporting...